5 New Years' Resolutions For Your Home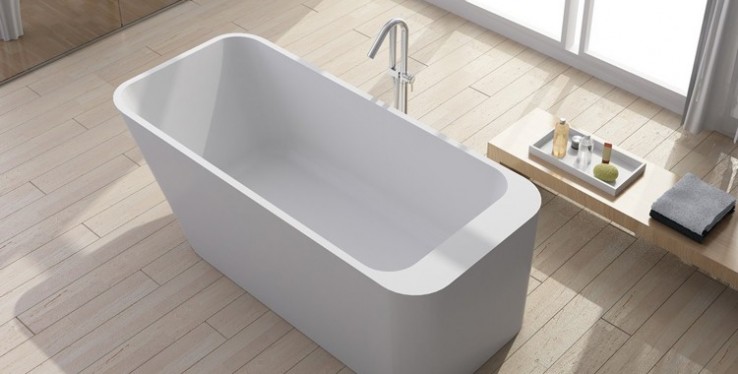 Winter is a great time to plan home improvements and budget for decorating and tiling. But if you don't have a huge amount to spend, you can still make small improvements. The trick is to focus on the little details, and make incremental changes if you don't want a full refit.
Here are a few New Year's resolutions you can make to encourage positive change in your home.
1. Enjoy a brighter bathroom
As we head towards spring, the dark, dirty corners of our bathrooms become all too apparent. Introducing more light can transform a room, and it doesn't have to be expensive. Make it your New Year resolution to tweak the light in the bathroom to make it feel airy and bright.
A large mirror mounted opposite the window will help to bounce natural light, and you can also swap your wall décor for white, glossy tiles that will instantly offer freshness and clarity. If you rely on a ceiling light, consider adding mirror lights around the sink, or adding LED strip lights under cabinets.
2. Keep the kitchen looking smarter
A kitchen splashback can make a huge difference to the overall appearance of the kitchen. It can function as both focal point and important hygiene barrier, ensuring food and steam from your pans doesn't cling to the wall behind the hob.
For best results, we recommend using a tiled splashback that can endure many years of cooking and cleaning. Glass is attractive, but may crack in the heat, and steel can be a chore to polish. Tiles will keep the kitchen cleaner all year round.
3. Make your home more intelligent
Smart home technology is more affordable than ever, and this year, it's entering the mainstream. You could upgrade all lights to energy saving bulbs that are controlled via an app on your phone, or use smart sensors to automatically control a security system that switches cameras on at night. A new thermostat could intelligently detect when you've gone out so you aren't heating an empty house.
All year your, this technology could help you keep your family safer, and ensure your energy use is cut to the minimum.
4. Make a great first impression
When we think about buying new flooring, we tend to stick with the traditional options: carpet, wood or laminate. But tiles also make a great flooring option, and are fantastically versatile in any room. For real wow factor, consider replacing carpet with tile.
Natural stone tiles look great in a kitchen, but can work equally well in a living space that opens out to the garden. The rich earthy tones look fantastic next to a patio, and make an ideal complement to bifolding doors.
If you like the look of natural wood, consider buying modern tiles that offer a wood look combined with an easy-clean, glossy finish.
5. Complete the finishing touches
Little finishing touches make a big difference to a home, and if you've put off doing smaller jobs, now's the time to complete them. Designer taps can make an unfinished bathroom complete, and a few colourful accessories are all you need to complete a living space.
If your home's been neglected for the last 12 months, a little investment could make all the difference. Contact Real Stone & Tile to find out how affordable your New Year improvements could be.