Creating a Stunning Ensuite for Returning Customers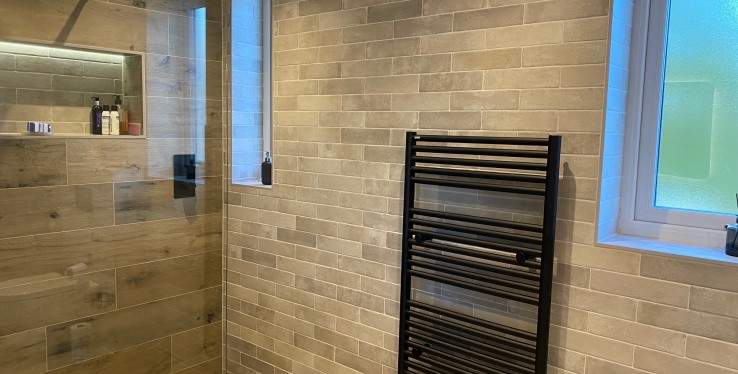 It is always a great pleasure to welcome back previous customers, and Real Stone, Tile & Bathroom was thrilled to be on hand to support a family who were looking for a full overhaul of their ensuite.
The homeowners had substantially extended and beautifully renovated their home near Knutsford in 2018, with Real, Stone Tile & Bathroom working closely with the family and the construction company to design and install 3 luxurious and contemporary bathrooms, flooring and wall tiling.
Recently the showroom had the great pleasure to support their customers once again, assisting them to complete the home renovations, with the installation of a stunning ensuite, incorporating top of the range Geberit and Catina sanitaryware, contrasting matt black Bagnodesign fittings and fixings and a matt black Tissino heated towel rail, with Flaviker Dakota Naturale wood effect floor tiles and Terramix Bianco wall tiles.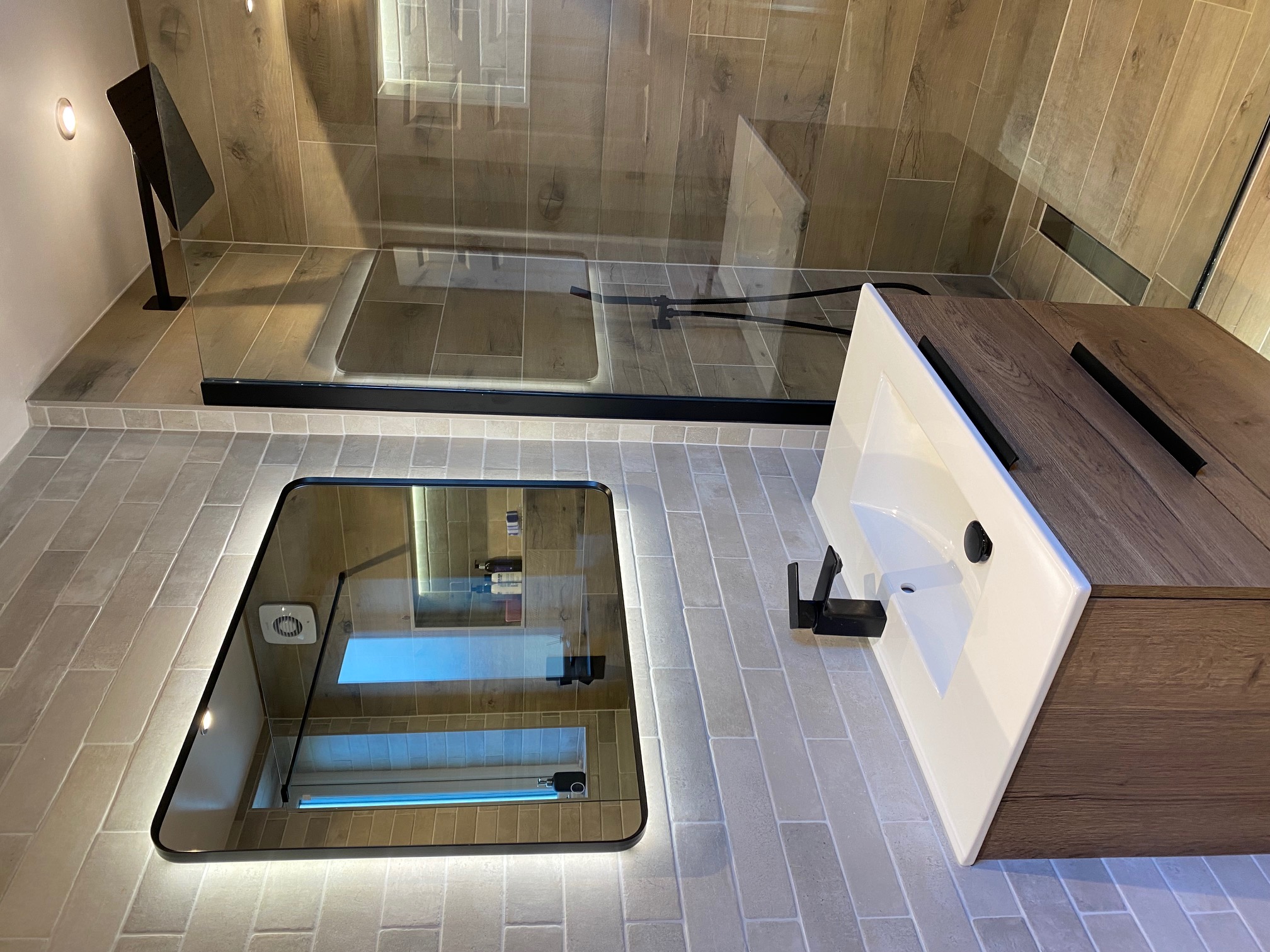 Using the showroom's custom design and space planning software, the customers could view their renovation aspirations reimagined with life-like 3D renderings. The high-tech computer package worked with the room dimensions, taking windows and doors, sanitaryware and tile measurements into consideration to provide a realistic model for their exciting project.
After being so highly impressed with Real, Stone Tile & Bathroom and their recommended fitters - Lee and Kevin, the family kindly left a glowing review on Google to share their very positive experience with others; "Have to say that we are extremely grateful to have received your recommendation and that we took your advice to wait for them (the fitters).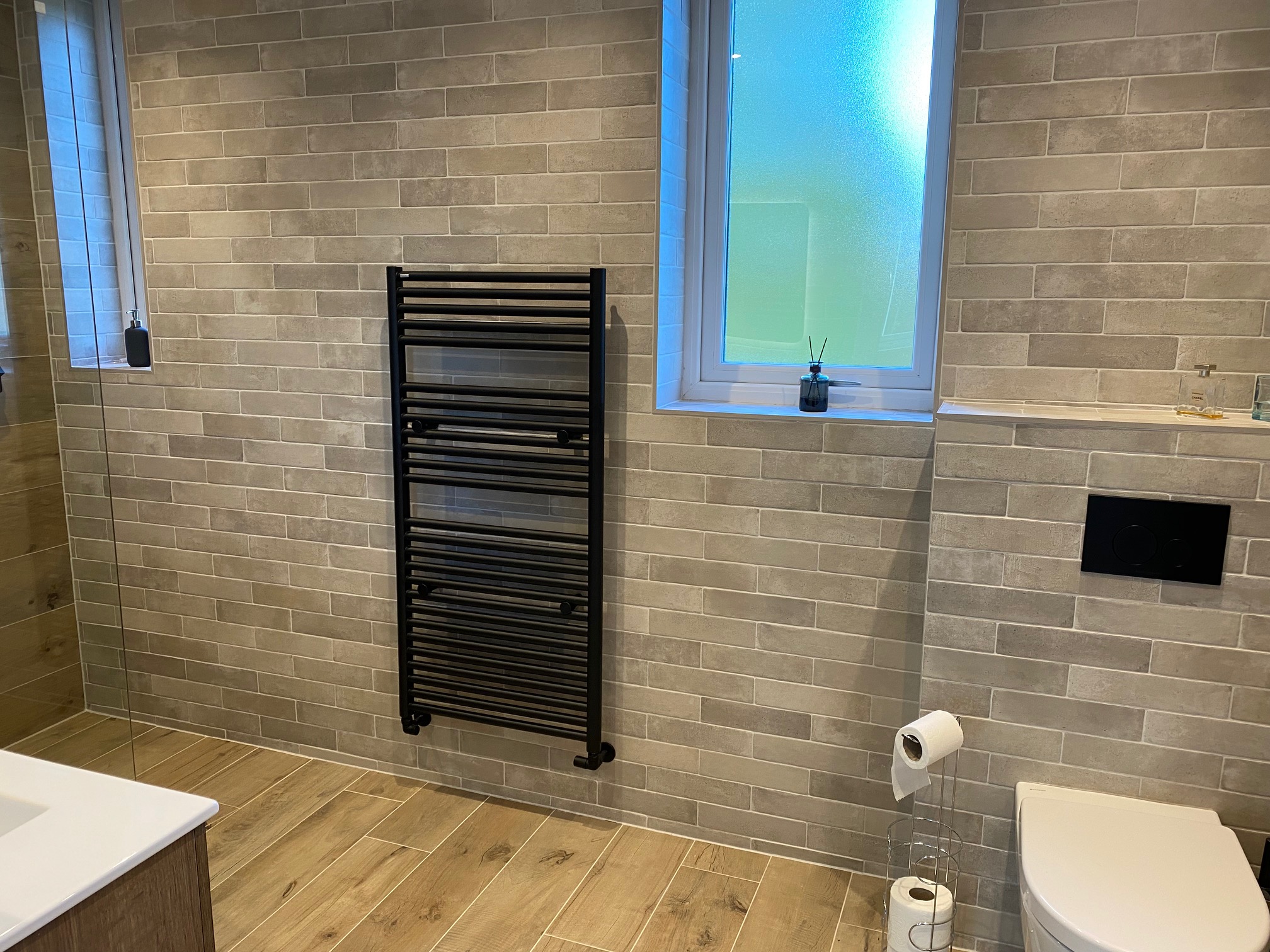 "From the minute they arrived at the house to the evening of their departure they were at all times courteous and considerate of all family members and our property. Their attention to ensuring all carpets were covered ahead of starting work instantly re-assured us that we would be well cared for, and this consideration remained so throughout their time with us.
"Both Lee and Kevin are tenacious, their work ethic unquestionable as was their attention to detail. As work progressed, they gave thought to the overall appearance and kept us informed at all times. They both arrived early as agreed each morning and worked long hard days to get the bathroom completed as soon as possible. At no time did we have any dis-agreements, in fact quite the opposite as we had trust in their craftsmanship. Our bathroom has two different sizes of tiles which have been fitted beautifully. Lee also needed to bring in a plasterer who worked to the exact same standard. This job was not a straight replacement of a bathroom; but nothing sat outside of their comfort zone."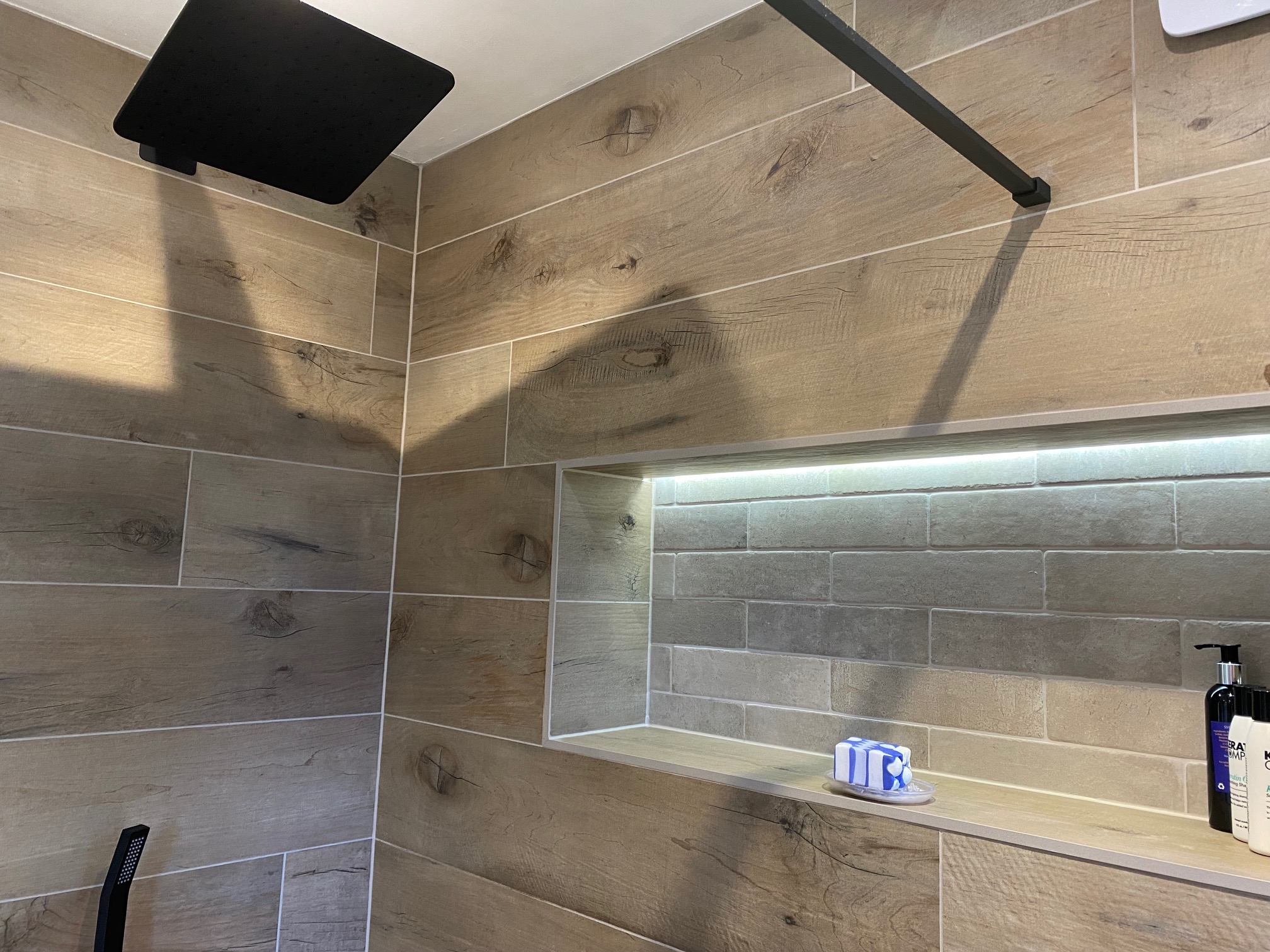 After being able to enjoy their new space to the full, the customers most recently commented to the showroom team that they are still so delighted with their new bathroom, from the wonderful finish of the flooring and wall tiles to the premium showerhead which they liken to being in a rainforest.

If you need any help planning your dream bathroom renovation, please do not hesitate to get in touch with our team on 0161 485 1373 or pop into our Cheadle showroom.