A 5-bedroom family home in Knutsford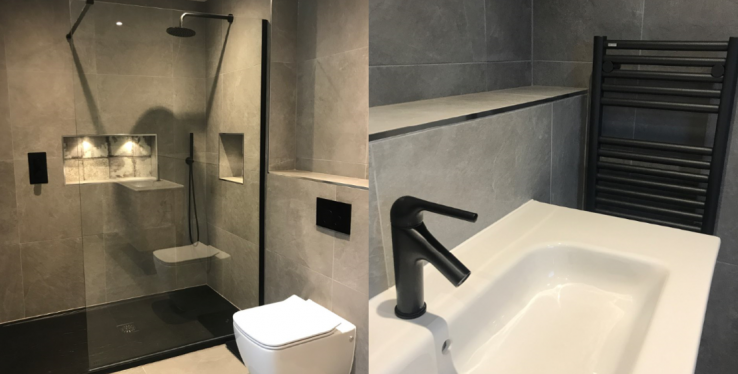 Real Stone & Tile supplied the tiles for a stunning five-bedroom family home renovation in Knutsford.
Tom and Carrie Hardman moved to their stunning five bed family home in the autumn of 2019. They were recommended Real Stone & Tile by their friends who recently had their entire property renovated. They required products for the hallway, living area kitchen, downstairs cloakroom and utility, family bathroom and en-suite.
Carrie said: "We knew we wanted to go for a modern look and feel, however, the help and guidance from the Real Stone & Tile team ensured that we chose things that would fit and complement the different spaces. We decided to go for the wood effect tiles in our kitchen and living area which look remarkably like real wood but require minimum maintenance. We're delighted with the finished look and we wouldn't hesitate recommending the company to friends and relatives in the future."
Carrie and Tom chose many of their tiles from luxury Italian brand Flaviker. The wood-effect tiles they chose for the kitchen boast many features that are simply not found in the real version. Unlike wood, these tiles can be used all over the house, as they are carefully created to repel moisture and sit in any climate. They do not fade, warp or scratch and debris, grime and stains can easily be wiped away, which is ideal for the lively family kitchen.
For the en-suite bathroom, Carrie and Tom wanted a modern minimalist style, opting for black BAGNODESIGNS fixtures and the large format porcelain Flaviker backstage tiles in graphite and ash.
For the laundry room, Carrie wanted to inject some colour so she opted for the Ca' Pietra Firenze tile, which is a decorative, patterned encaustic tile with a satin finish.
For the downstairs cloakroom, the couple opted for a colourful mosaic tile from the Dune range, which adds character and charm to the room.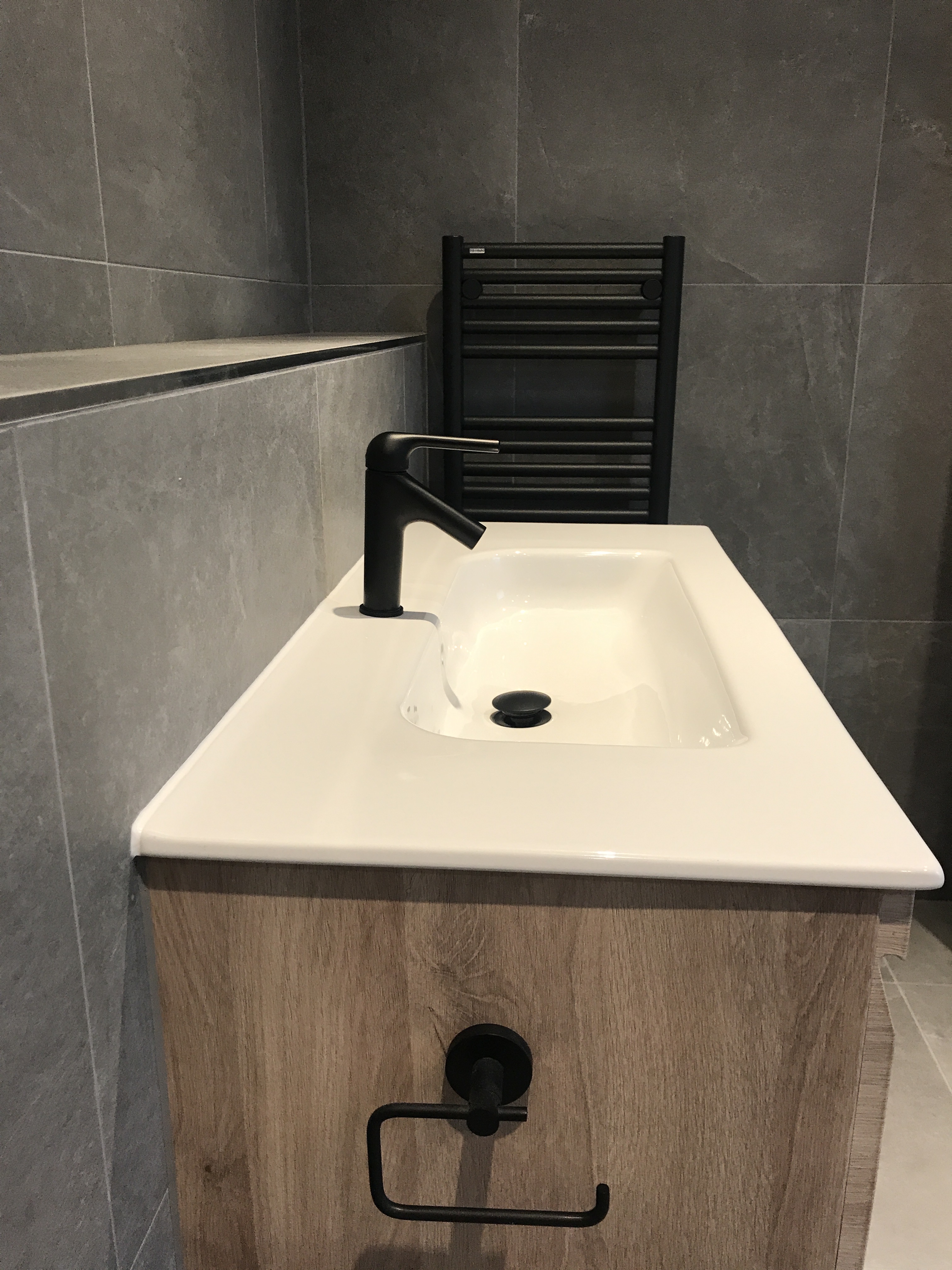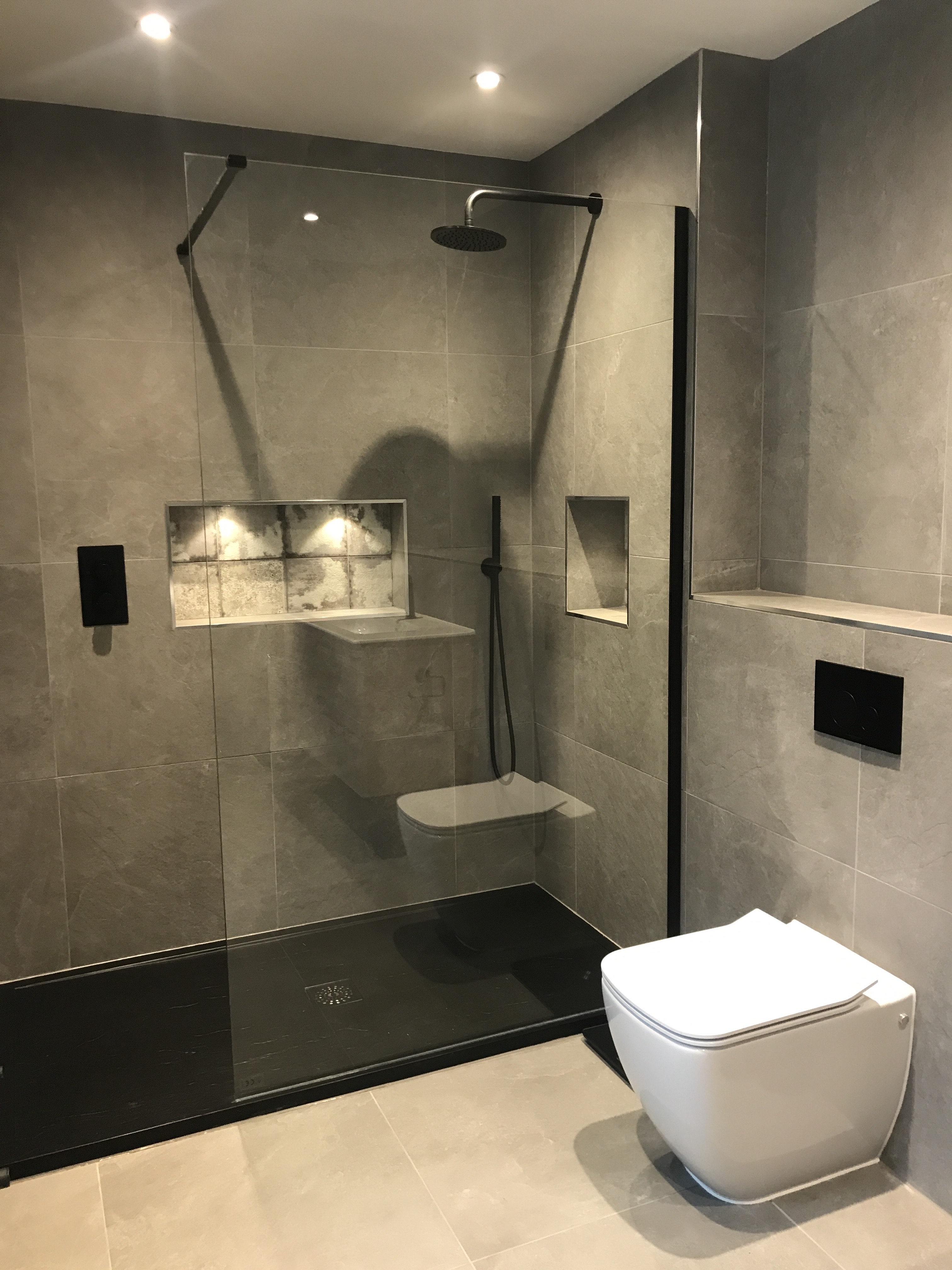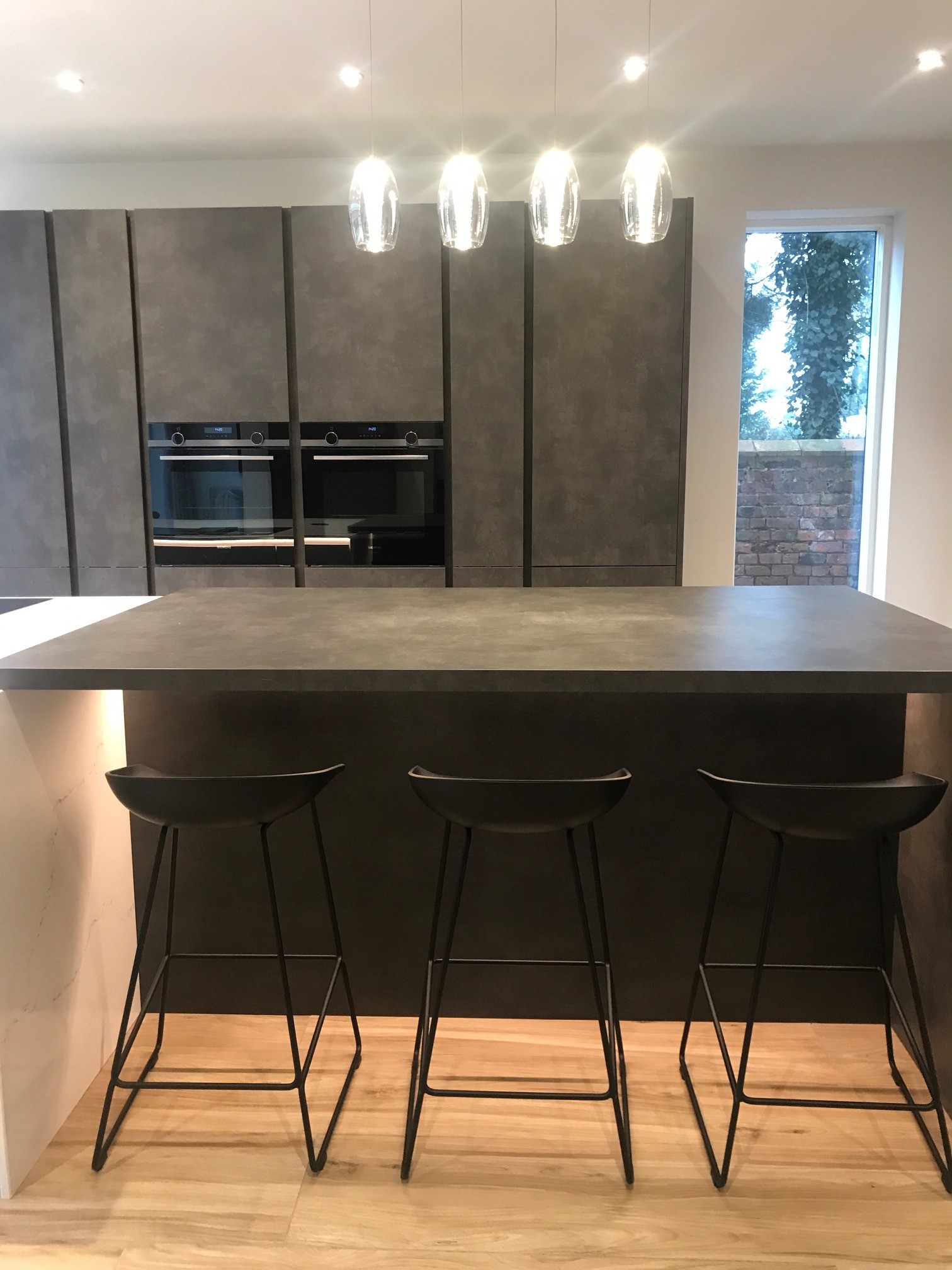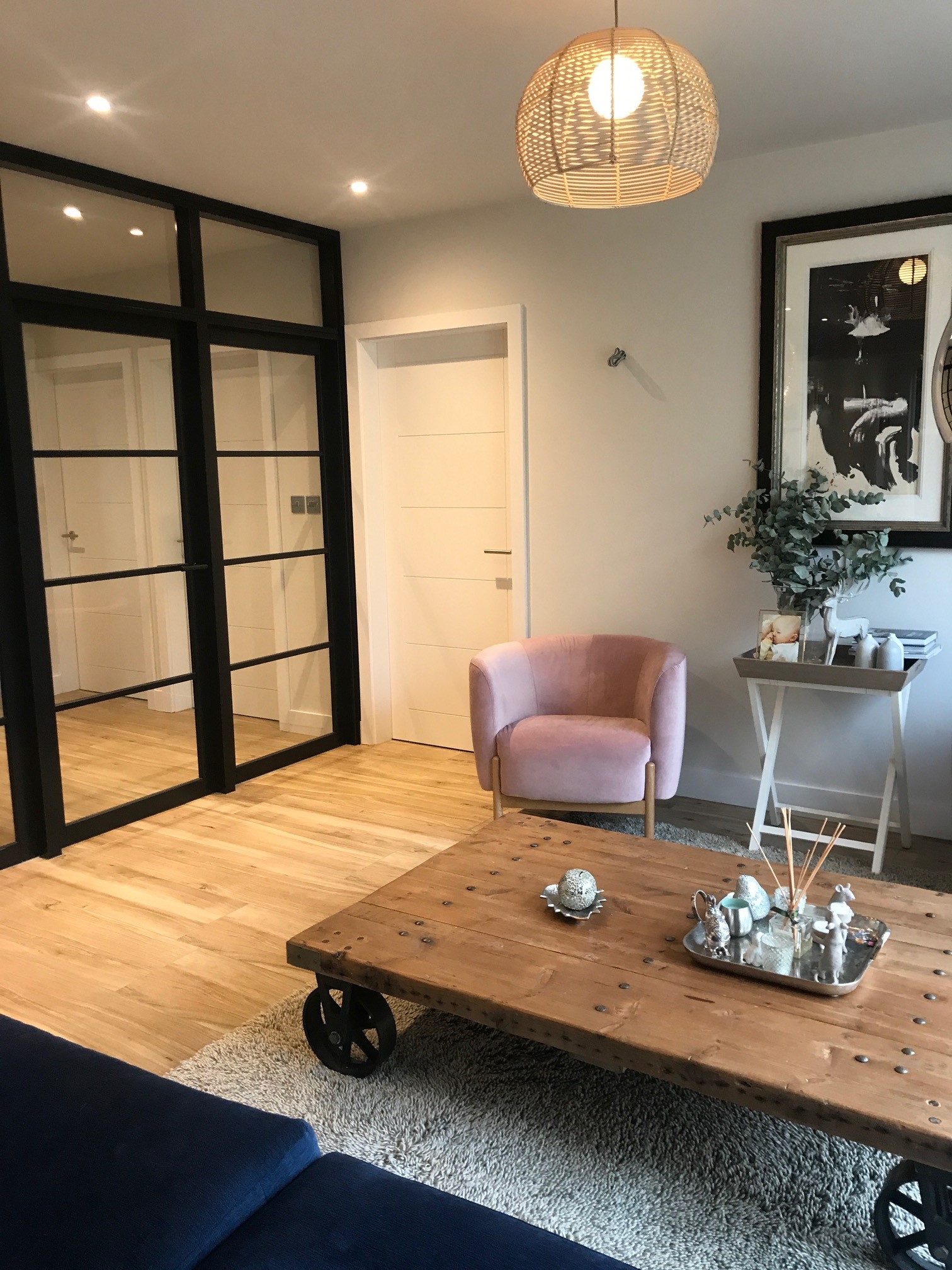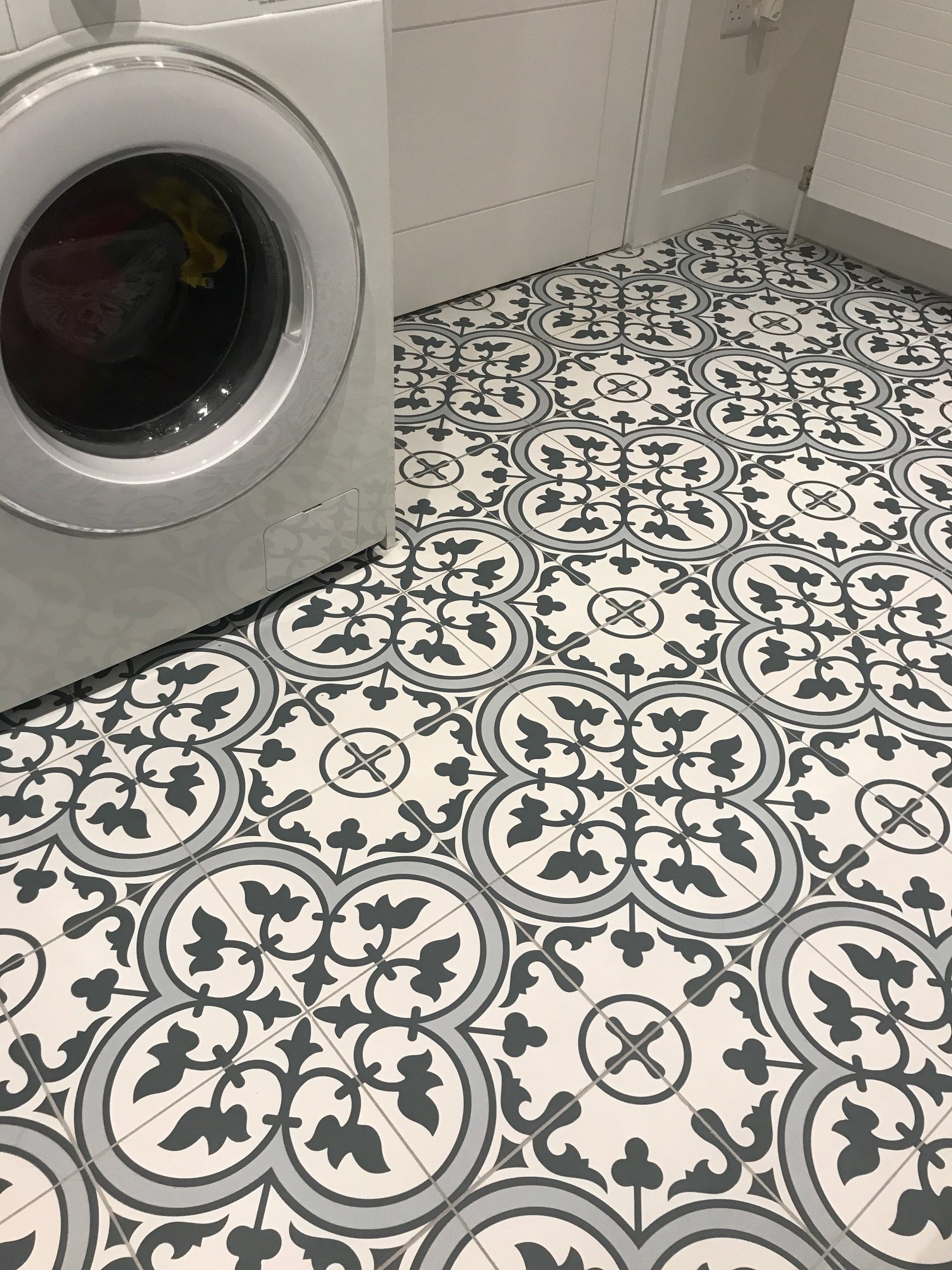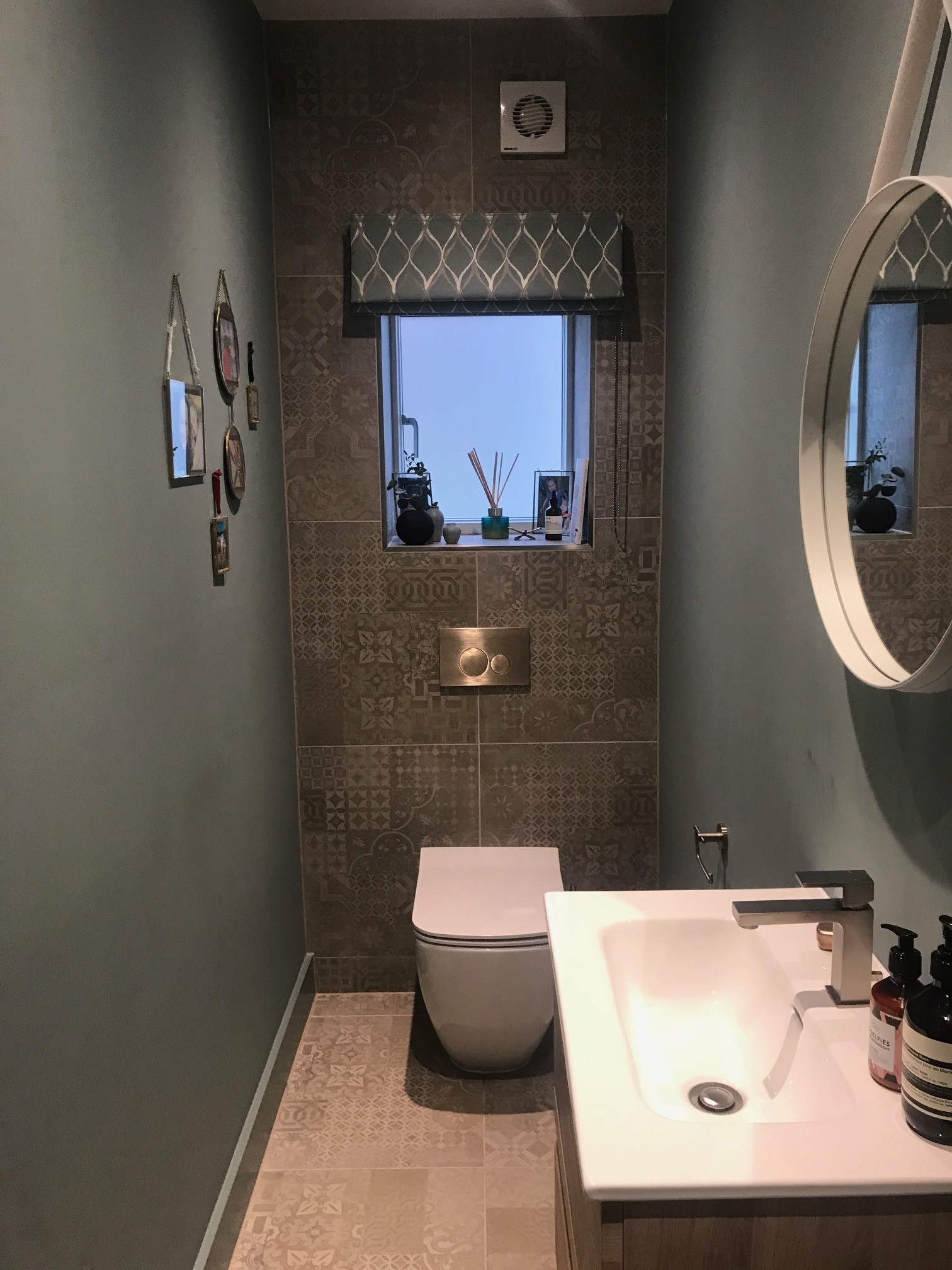 For more information on the Flaviker and Dune collections, give us a call on 0161 485 1373 or visit our Cheadle showroom…