A Practical Guide to Decorating Your Bathroom with Mosaics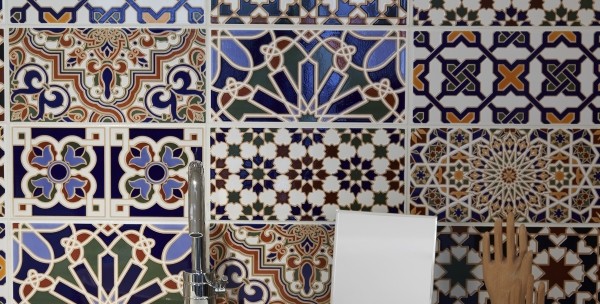 A bathroom can take on many roles in your home - from a practical space as you rush to get out of the house in the morning, right through to a restful sanctuary to wind down after a busy day.
If you are contemplating how to make your bathroom a special space, mosaic tiles are an innovative way to create showstopping spaces which are both timeless and contemporary.
At Real Stone and Tile, we are proud to stock premium products and a variety of exclusive mosaics that are beautifully designed with the highest level of quality in mind.
The Benefits of Mosaic Tiles
Mosaic tiles are among the most versatile and beautiful types of tiles available today. You can install them on the wall as a decorative piece, as the backsplash, or as a walling material. You can also install mosaic tiles on the floor (as a tile flooring material, or as a border) and in any other parts of your home.
The right selection of mosaic tiles can make a bathroom more elegant and beautiful. They can add character and colour to bathrooms, and you can use your artistic prowess to create your own unique design.
Here are some ideas on how to use mosaic tiles to style a bathroom.
For a Sophisticated Look, try Aquarius, by Dune
The Dune Aquarius tile is perfect for those who wish to add an element of sophistication to their bathroom. When paired with stunning marble accents the monochrome colour palette will create an effortlessly elegant design, ideal for an understated feature wall. The contrasting tones complement traditional white bathroom fittings, imitating the appearance of a glamorous, pristine boutique hotel that is sure to leave your guests green with envy.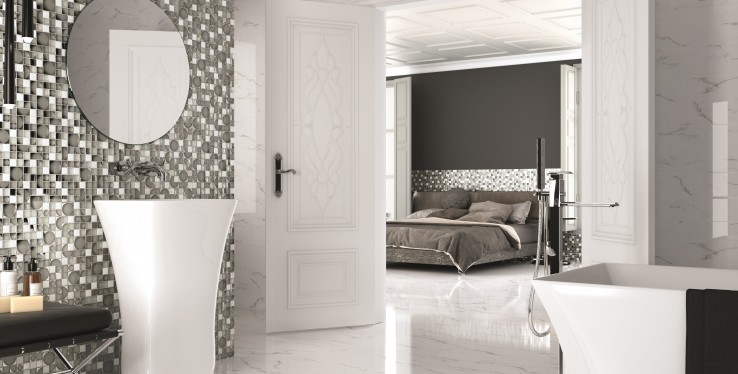 Go Glassy

The glassy range from Dune softly reflects both natural and artificial light and creates a beautiful backdrop in a bathroom. The streak patterns in these mosaic tiles give the impression of multiple rivers of a molten glass. Use the glassy tiles as a feature piece in the bathroom for high end finish.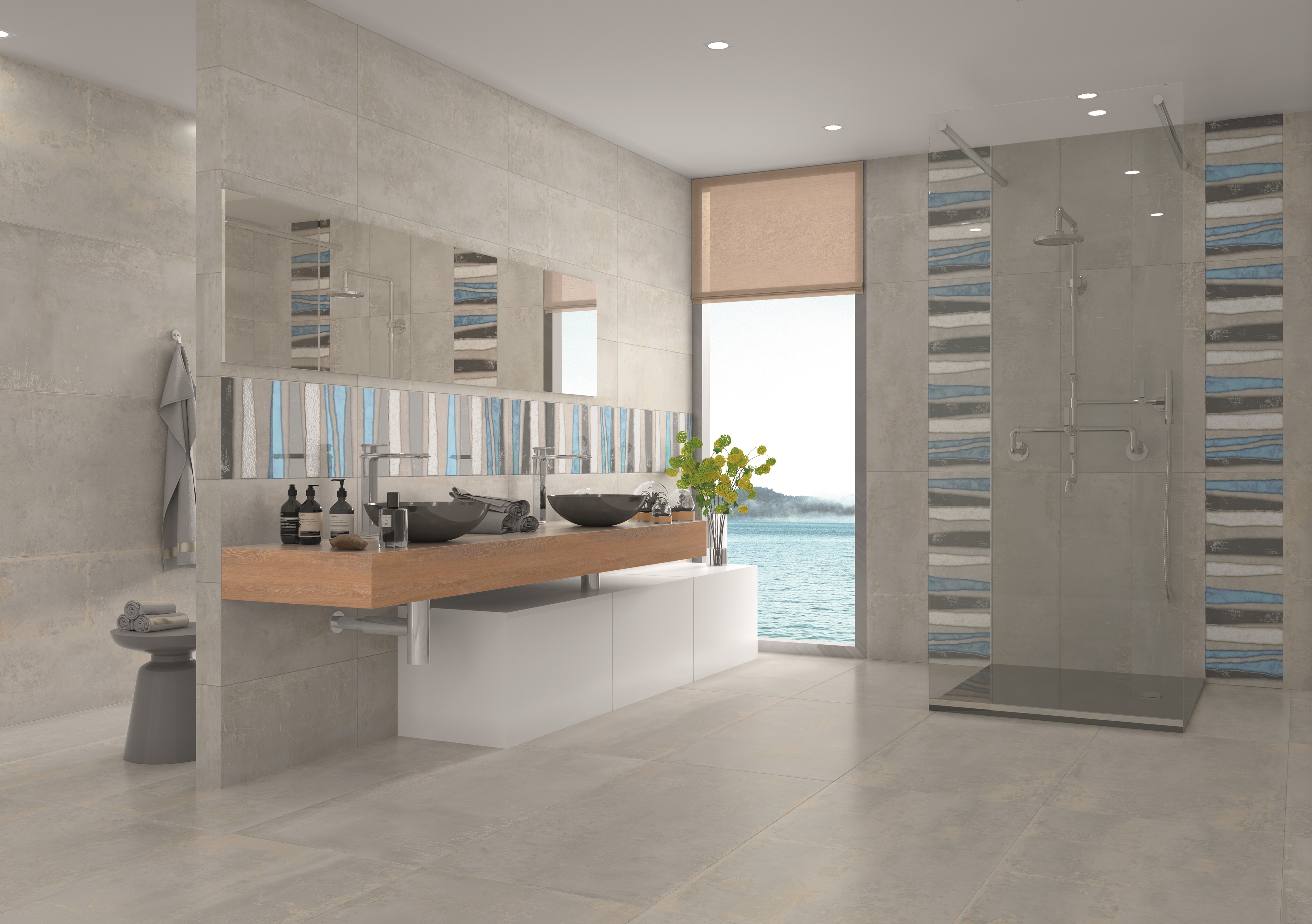 Moorish, Exotic and Colourful
The Alhambra range from Ca' Pietra is a vibrant collection of glazed tiles. Adding a touch of the exotic, these new Moorish-style tiles feature both bold and intricate patterns. They draw inspiration from sun-drenched landscapes, with a colour palette dominated by emerald green, midnight blue and burnt orange.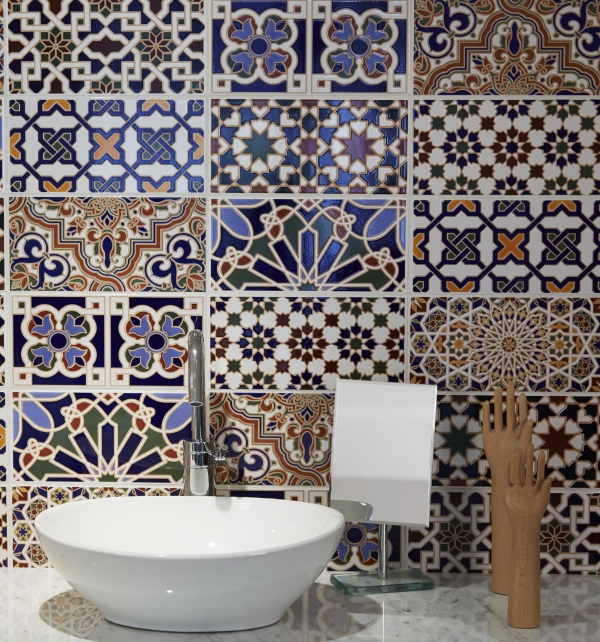 True Blue
This glass mosaic by Dune catches the eye due to the flow created by the cracked chips, inspired by Murano glass in blue gloss tones, ideal for both rustic and modern styles. An important feature is that the chips are a single piece of moulded melted glass artisanry.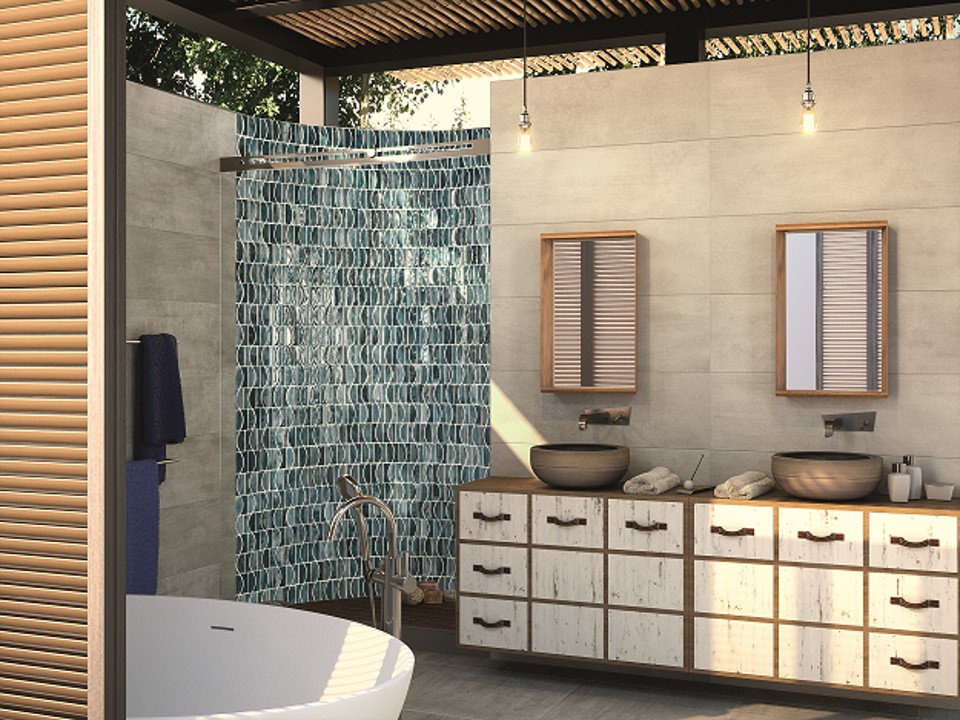 Asian Inspired
If you are looking for a patchwork of shapes, these Tangram tiles by Dune are inspired by the ancient Chinese game Tangram, and set the tone in blue, black and greys. This tile will take your space to the next level!!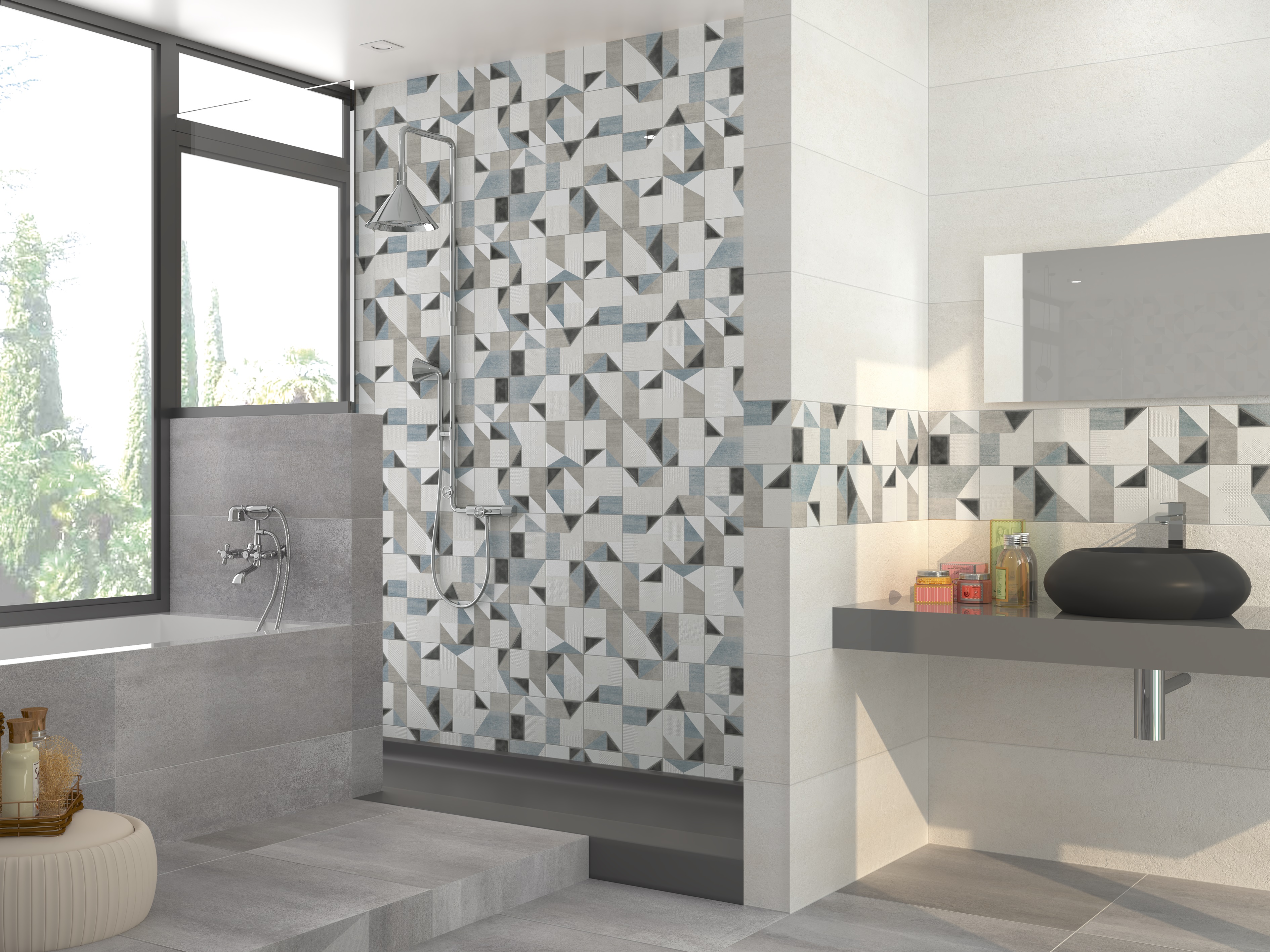 For more information about mosaic tiles, or to speak to one of our experts,pop into the showroom or give us a call on 0161 485 1373