A Q&A with Our Co-Director, Leigh Price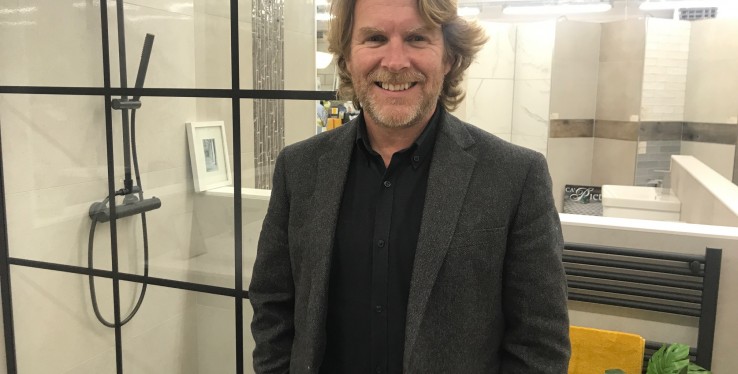 We managed to grab a minute with our co-director Leigh Price for a quick Q&A...
What's the secret to your success?
There's no secret here, it's simply just hard work and dedication. Before moving into the tile industry, I spent twenty-two years working with bricks, supplying both trade and retail customers. It was here where I learnt the value of listening to the needs and demands of the customer, as very often they're not entirely sure what they want.
If you become a good listener, you can help guide the client in the right direction and offer them excellent customer service from interior design advice down to fitting of the final product.
Who in your life has influenced you most and why?
As a Manchester United fan, I would have to say Sir Alex Ferguson! His sheer determination, fantastic communication skills and focused mindset are traits that I aim to replicate on a daily basis.
What do you do for fun?
I have a huge passion for motor racing and for the past few years I have attended Le Mans, France for the 24 Hours of Le Mans.
What's the best bit of business advice you've been given?
My Granddad always told me to learn how to manage the accounts! I was never really interested as a young lad but now I spend most of my time dealing with the financial side of things. It's definitely a lifelong skill that any successful business man or woman should understand.
If you could have a 1 to 1 with anyone past or present who would it be with and why?
Will Ferrell - I think he's hilarious and if I've had a tough week at the office I'll just watch one of his films and it has me in stitches.
What is the biggest challenge in your industry right now?
Our biggest challenges are the things that are out of our control. The country is in such a period of economic uncertainty that rent, business rates, electricity prices and such like can really fluctuate and impact the bottom line.
Tell us about the most memorable client or customer that you have interacted with during your years in business?
It would have to be one of our current projects where the client is looking for contrasting themes throughout the home. There are six bathrooms, a leisure suite, cinema room and countless bedrooms all of which will be finished in unique styles from traditional Burlington to Pop Mosaic. You name it, they'll have it!
How is Brexit affecting/going to affect your business?
All I can say is if they don't know, how do we know?!
Where do you believe are the biggest opportunities right for your business and in your sector?
Our biggest opportunity is offering customers a tailored design service through from the initial style decisions through to the practical fit out, which is something you can't offer as an online retailer.
Our customers enjoy coming into the showroom and seeing the tiles in real life before they make such important choices. They like speaking to our specialists and understanding the emerging trends, so we pride ourselves on offering the full package.
How do you motivate your staff?
Well first of all pay them!
Then we also have some fun days out such as last month's Go-Karting experience and we do regular team building sessions.
What motivates them as well is helping them brush up on new skills, so we offer 3-D design training which is a great way of showcasing to the customer how their completed project will look before they commit.
What do you most enjoy about running your business?
Hands down seeing a finished job. There's nothing more rewarding than seeing a customer over the moon! We love hearing positive feedback and getting recommendations it really does mean a lot to myself and the whole team here.
If you're looking for home inspiration or expert advice, why not visit our Cheadle showroom or give us a call on 0161 485 1373 to speak with a member of our experienced team!