Back to Black...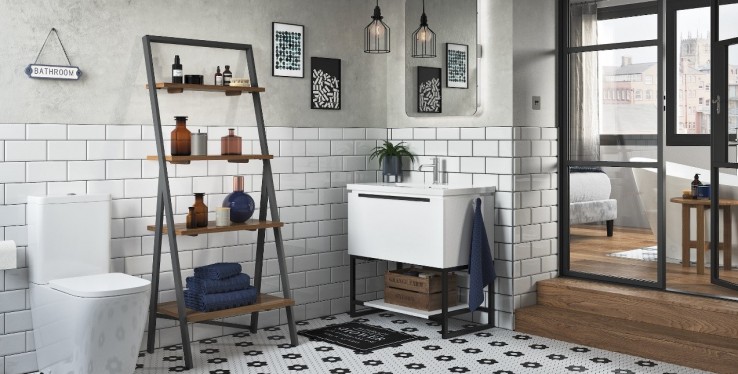 Over the last couple of seasons, black brassware has been a triumphant success in assisting homeowners to create their stylish dream bathroom. This trend has contributed to bringing the boutique hotel inspired look into many homes.
To now complement this, a number of our luxury bathroom brands are now adding stylish black finishes to their bathroom ranges, for a truly elegant, contemporary feel.
Bathrooms are just as important as any other room in the home and to prove it we have combined on-trend vanity units and have finished them with traditional black metal frames.
The new furniture enables homeowners to "complete the look" as the colours used will co-ordinate well with many colour schemes in the bathroom.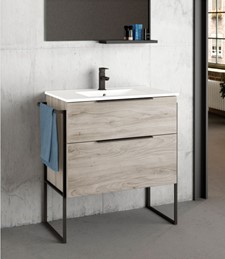 Keep your bathroom on trend and with a classic feel with these Galsaky Industrial bathroom amenities. Available in a variety of colours and sizes, they all have one thing in common; the black metal frames which faultlessly contribute to the assembly of your perfect bathroom.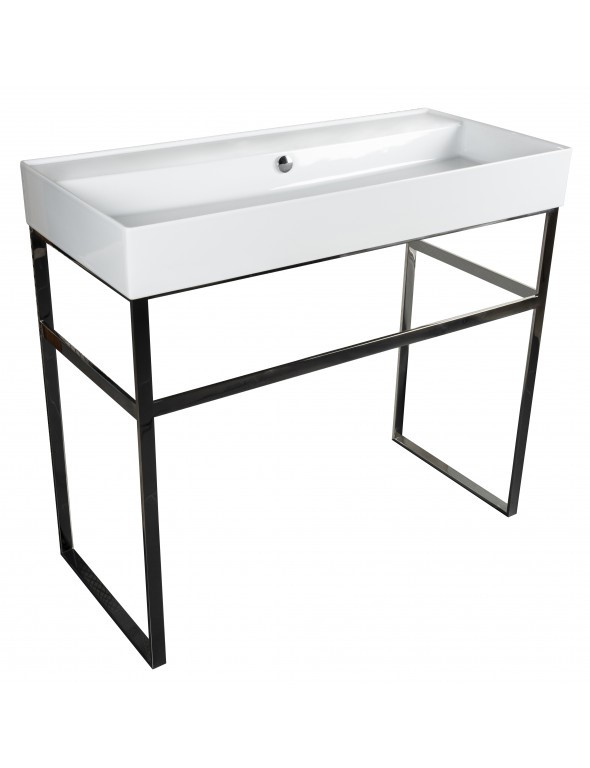 This BAGNODESIGN Mezzanine Basin Stand, perfectly complements and also accentuates black brassware (taps). This vanity unit framed with black metal is the epitome of timelessness with a modern upgrade that is sure to make any bathroom as beautiful as it can be.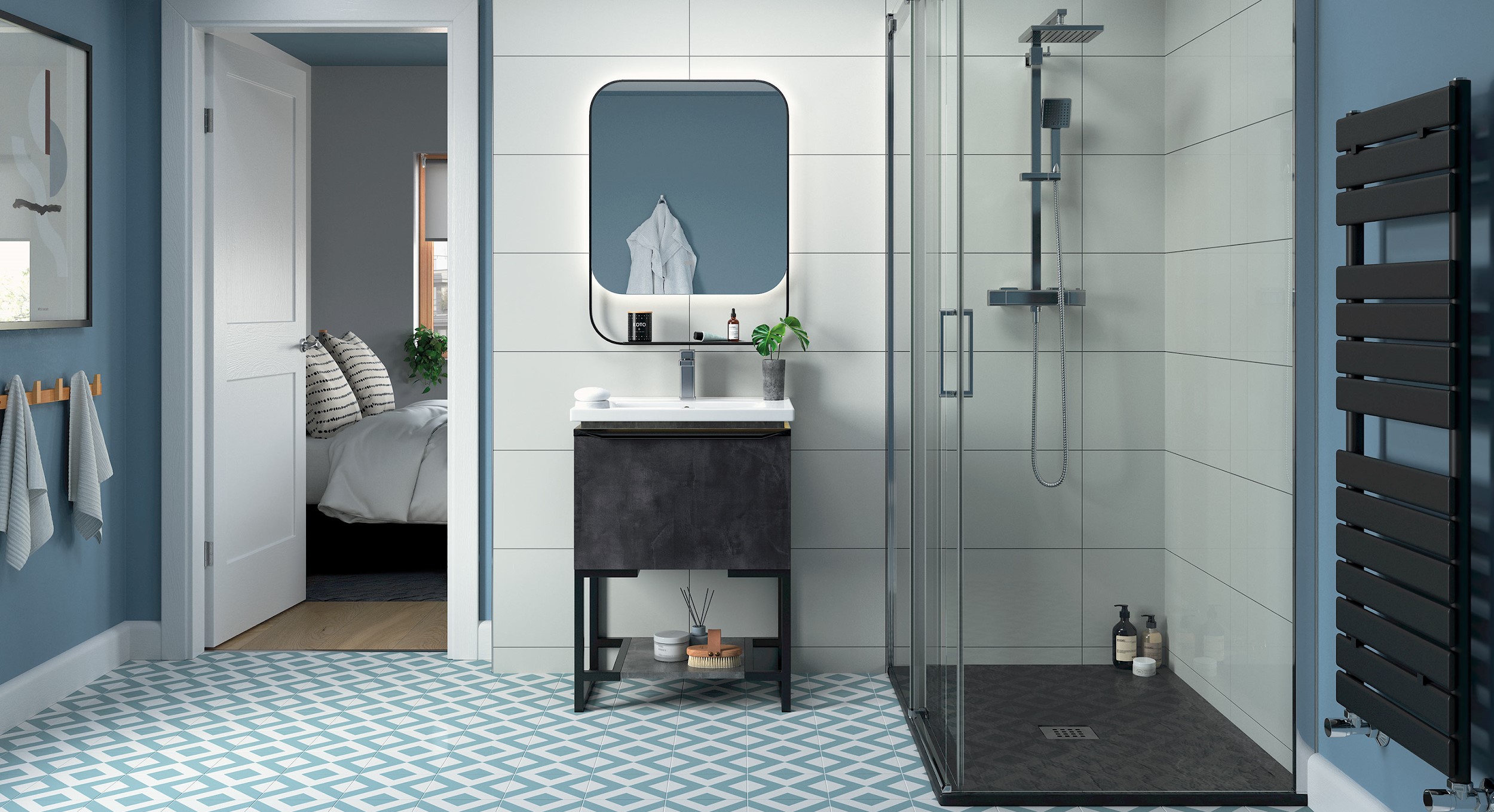 The Framework furniture collection comes in a Matt White and Matt Grey entailing to give your bathroom a contemporary urban design with an industrial feel. This collection is embedded with stylish warm oak drawers and combined with an internal ceramic basin would not be the same without the stunning black metal frame to bring any bathroom together.
Complete the look with an additional black metal shelf as you can never have enough storage in your home.
For more brassware and bathroom furniture inspiration, visit our Cheadle showroom.