Bedtime bubbles…. Creating a Dreamy, Sensual Wind Down for Hectic Days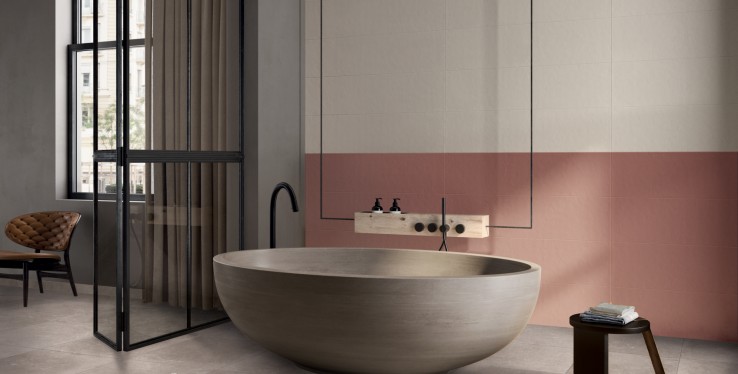 Replicate every night, that special evening in an extravagant hotel suite, by installing a fabulous freestanding bath as the centre piece in your master bedroom.
Elegant freestanding baths are becoming ever more popular as a focal point in the bedroom, with more of us looking to create an indulgent luxurious bedtime experience. As after all, what can be more relaxing than stepping out of a wonderful cocktail of fragrant bubbles, into a warm soft robe, and into your freshly made bed.
If this appeals, then there are a few things you need to consider first.
The look and feel you are wanting to achieve is a big consideration. There has never been so much choice in freestanding models, with many different designs and newer materials now available. Copper for instance is currently proving popular. And are you looking for a modern or traditionalfeel?
Then if you have a preference for heavier model, such as a cast iron bath, then you might well need the floor reinforcing first, with a sub floor, so we recommend that you get expert advice on this.
Once this is investigated, then you will have a key decision to make on the type of flooring.
Carpeting, as luxurious as it may be, and a popular choice for bedrooms, isn't going to be ideal for a freestanding bath. So thinking about changing this for something more practical would be wise, certainly in the area of the bedroom that is to house your new statement piece.
Tiles are idea to minimise any water damage, and can be super stylish too. Premium brand Flaviker has super stylish wood, stone and marble effect ceramic tiles, which are perfect for creating that elegant, modern and timeless feel, with durability whilst mimicking perfectly the real thing.
And lastly, there are the finishing touches, to help your new installation really come to life. There is an abundance of designer taps and brassware, from the minimalist to the traditional, to choose from in creating your perfect luxury bathing experience!