Brighten up your interiors this spring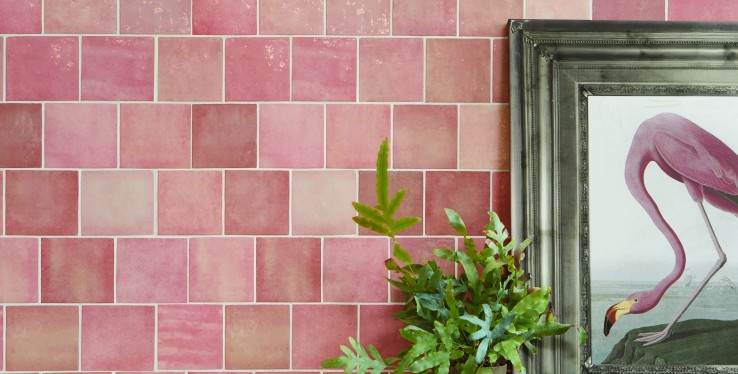 With the weather finally turning, it is starting to feel like the long winter is over. And with the arrival of spring, we are all feeling a little more cheerful and colourful!
This week we are excited to share with you a selection of our favourite bold and vibrant and tiles to add a splash of colour to your home. Introducing colourful tiles can be a great way to inject life and character into your space, and the perfect hues can create a stunning feature wall or add interest underfoot.
Colour choice is very personal to each and every one of us, and with tones from bright to bold, to vivid to deep in our collection, we are sure you will find something that fits you perfectly.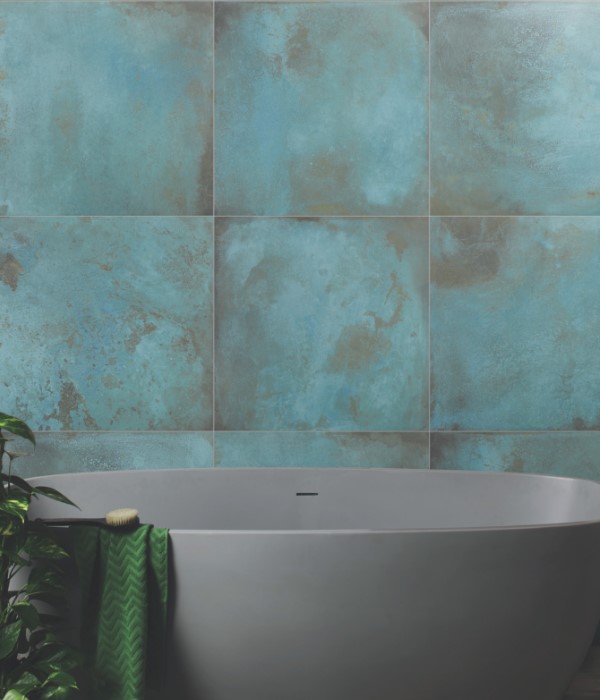 In keeping with the ongoing trend for all things industrial, and in a beautiful weathered Verdigris, the porcelain Chemistry tile (60 x 60cm) collection oozes urban chic. These tiles are suitable for walls and floors and are ideal for busy areas such as kitchens and bathrooms.
A bold choice, the Jigsaw Hopscotch encaustic tile by Neisha Crosland in Pomato Pink (20 x 30cm) is not for the faint-hearted. These hexagon tiles interlock to create a kaleidoscope of bold colour. Complemented perfectly by gold and green!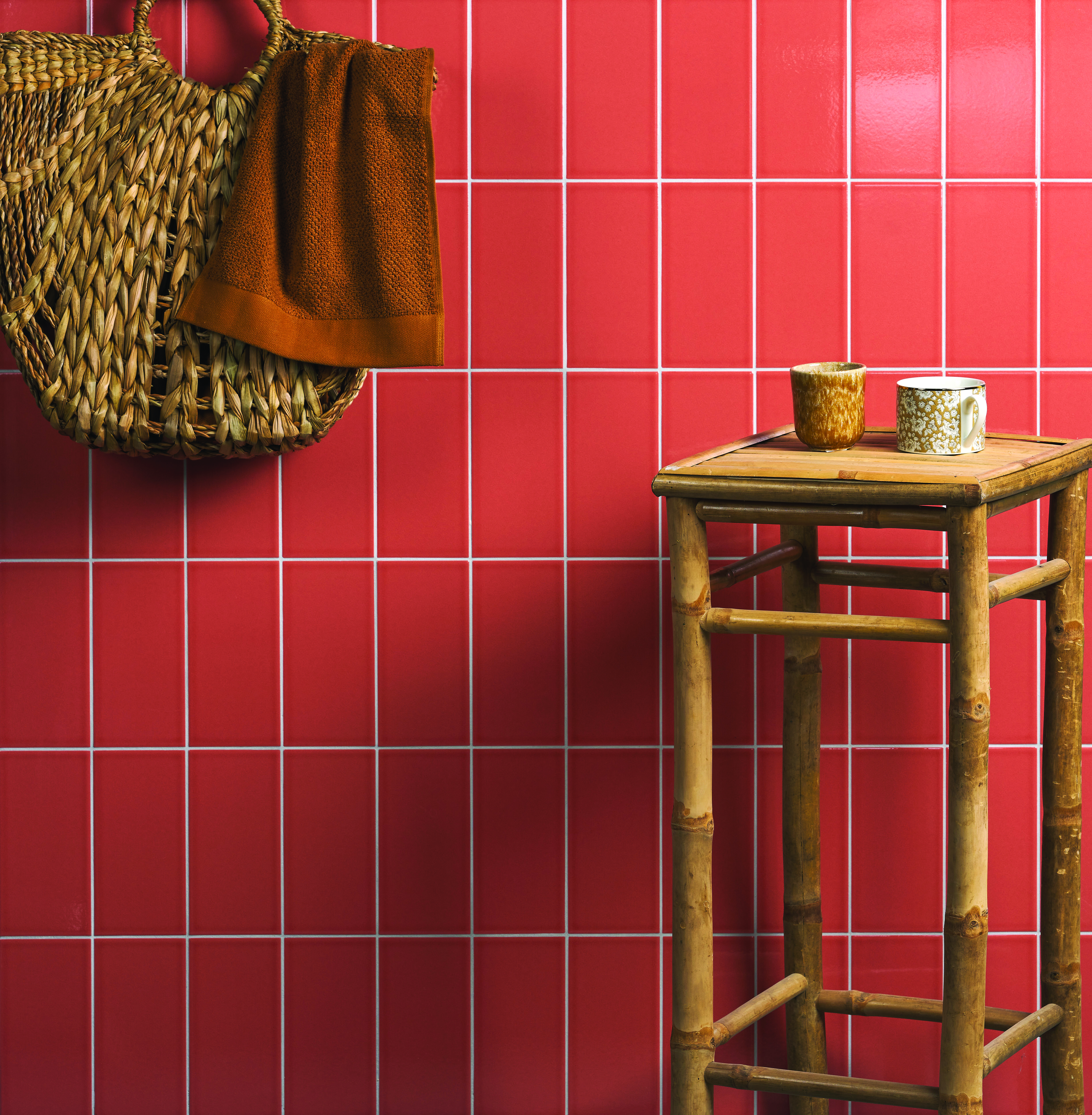 We love the rich, earthy burnt orange tones of the Vintage Crackle tile (10 x 20cm) in Siena! The crackle gives them a more traditional look, and they are incredibly versatile.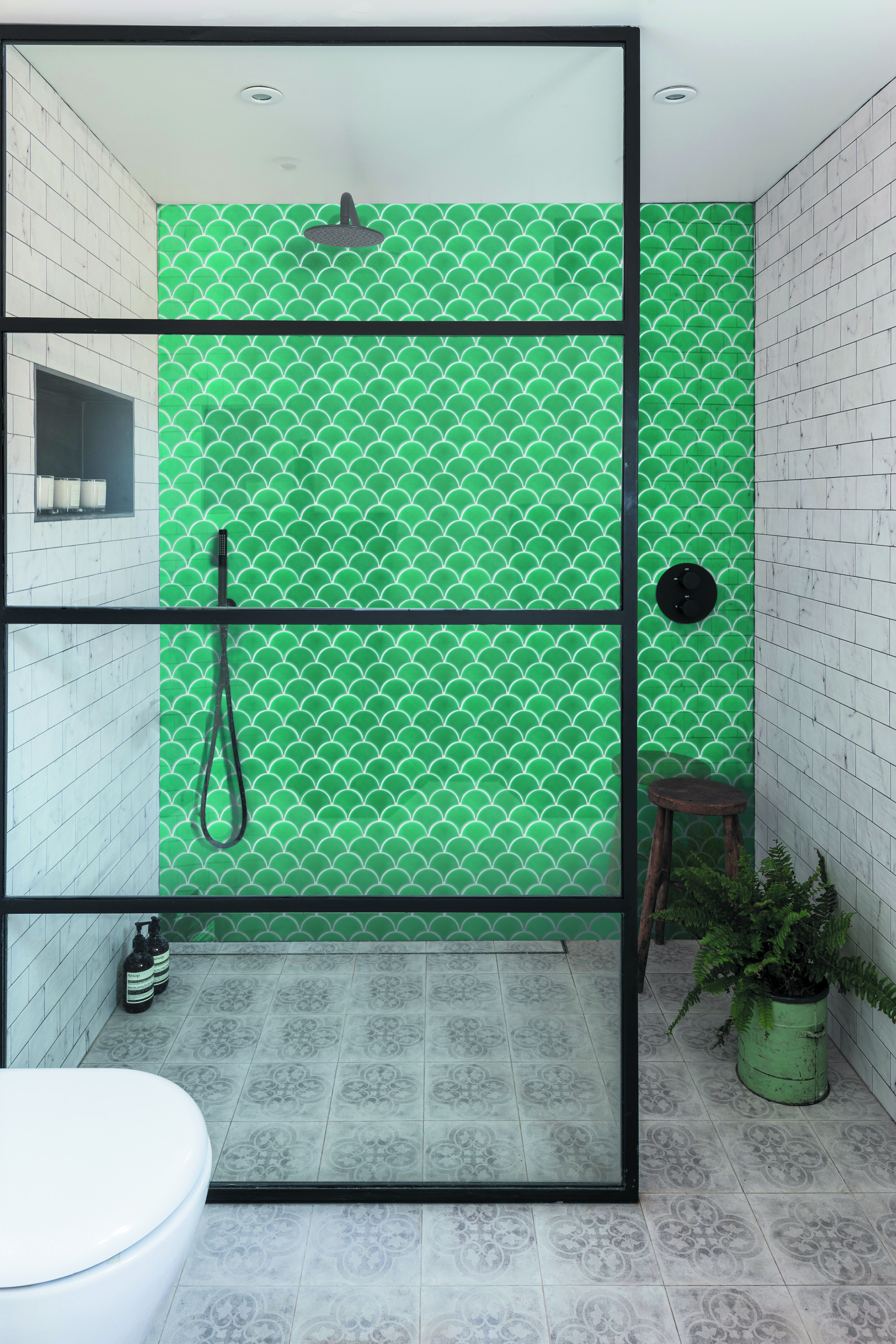 Think all things sea-themed with the Atlantis Scallop tile (29.3 x 27.4cm) in Emerald. Featuring beautiful fish scale shaped tiles, this range works wonderfully with all styles of basins and brassware.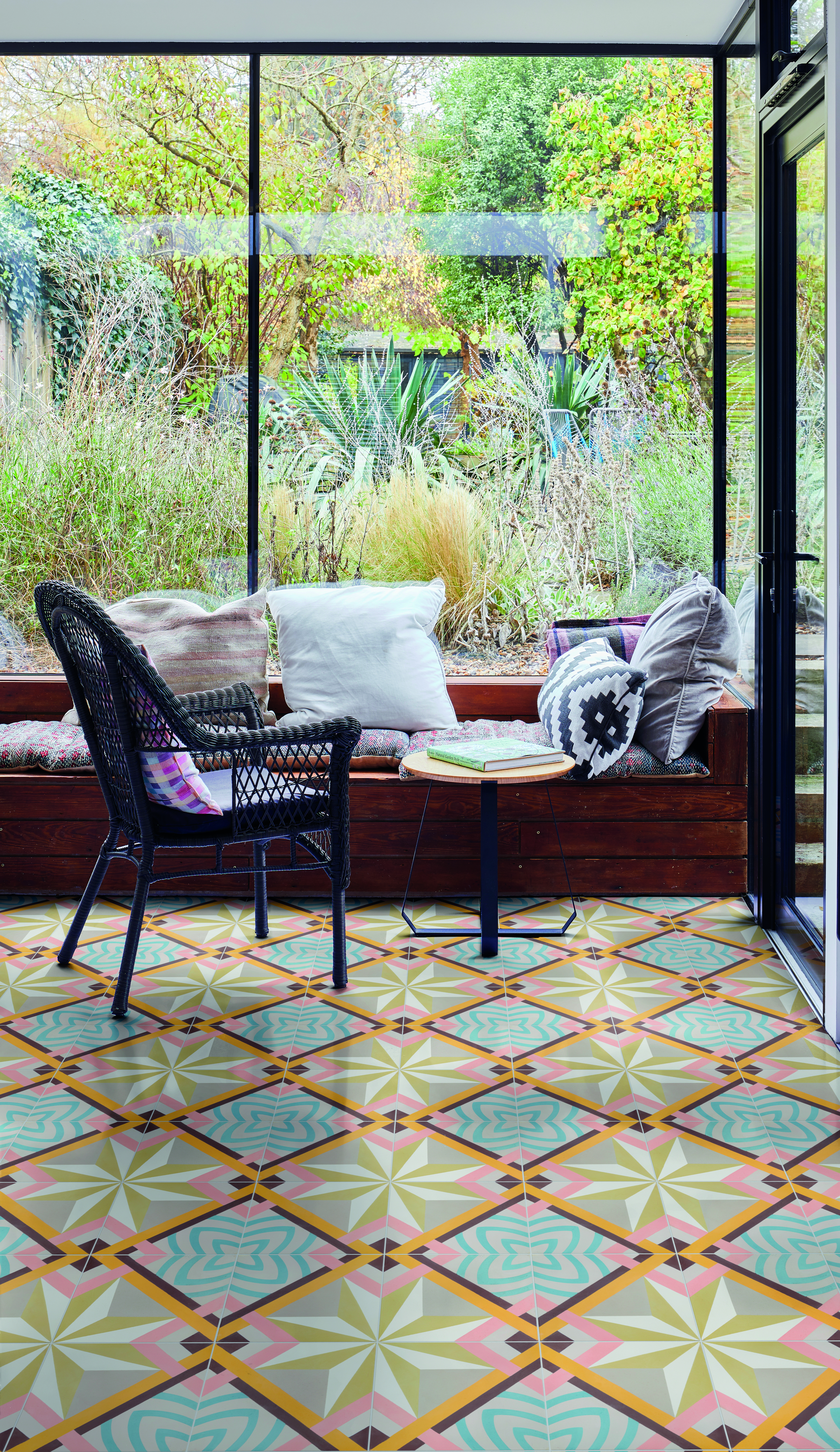 Transform the look and feel of your kitchen, bathroom, hallway or conservatory with the striking Havana encaustic tiles (20 x 20cm). In an attractive colour combo of blue, burgundy, pink, yellow and gold, these distinctive tiles can create a stunning star and square pattern repeat and are ideal for walls and floors.
Cordoba (20 x 20cm) is a feminine and playful design with a nod to retro style. Teal floral shapes surround a paler shade of geometric stars. They can be used in any room in the house, either on the floor or walls.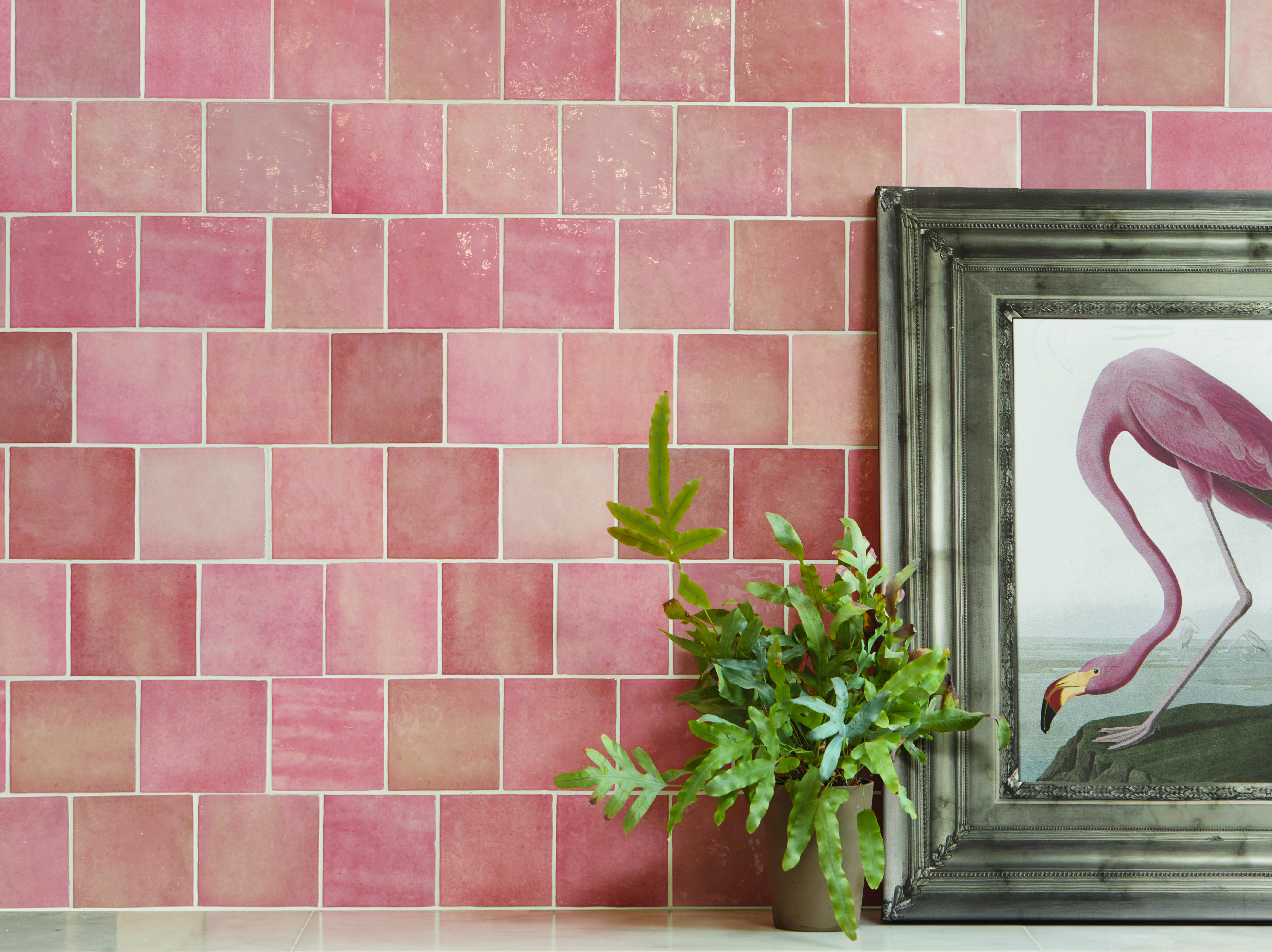 Or if you prefer softer tones, the Bazaar Rose Mallow tile (13.2 x 13.2cm) might be the perfect fit for you. This porcelain tile uses modern printing techniques to authentically replicate Zellige Moroccan tiles. They have a handmade and unrefined look and depth, which add charm and charisma to any interior design. Suitable for bathroom, kitchen and living space walls.
To find out more about our collection, or if you are after something specific, please contact the showroom on 0161 485 1373.