Bring colour into your home with encaustic tiles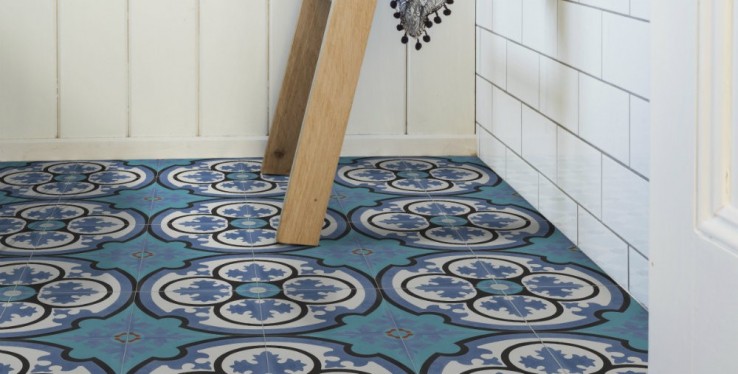 If you're loving the current patterned bathroom tile trend, you're in the right place!
We are seeing more and more people opting for stunning decorative tiles in their bathroom, whether that be to adorn an eye-catching feature wall or laid underfoot to bring interest to a smaller space. We love the character and colour they bring!
Encaustic tiles are a great option if you're looking to introduce long-lasting colour to your bathroom. If you're wondering why; it's because the pattern and colour is a product of different colours of clay which is inlaid into the body of the tile using a mould - unlike decorative ceramic tiles, where the pattern is painted and glazed and sits on the surface of the tile. This means encaustic tiles are incredibly durable; even if the tile is chipped, your beautiful pattern and colour will not be compromised. In fact, many encaustic tiles fitted in the Victorian era can still be found in churches and private homes in great condition, which is a testament to their resilience.
Our extensive range of encaustic tiles are available in a variety of colours, styles and designs.
If you want to make a statement, the Aruba Encaustic tile is perfect for creating a bold and bright effect which is reminiscent of Caribbean waters and blue skies.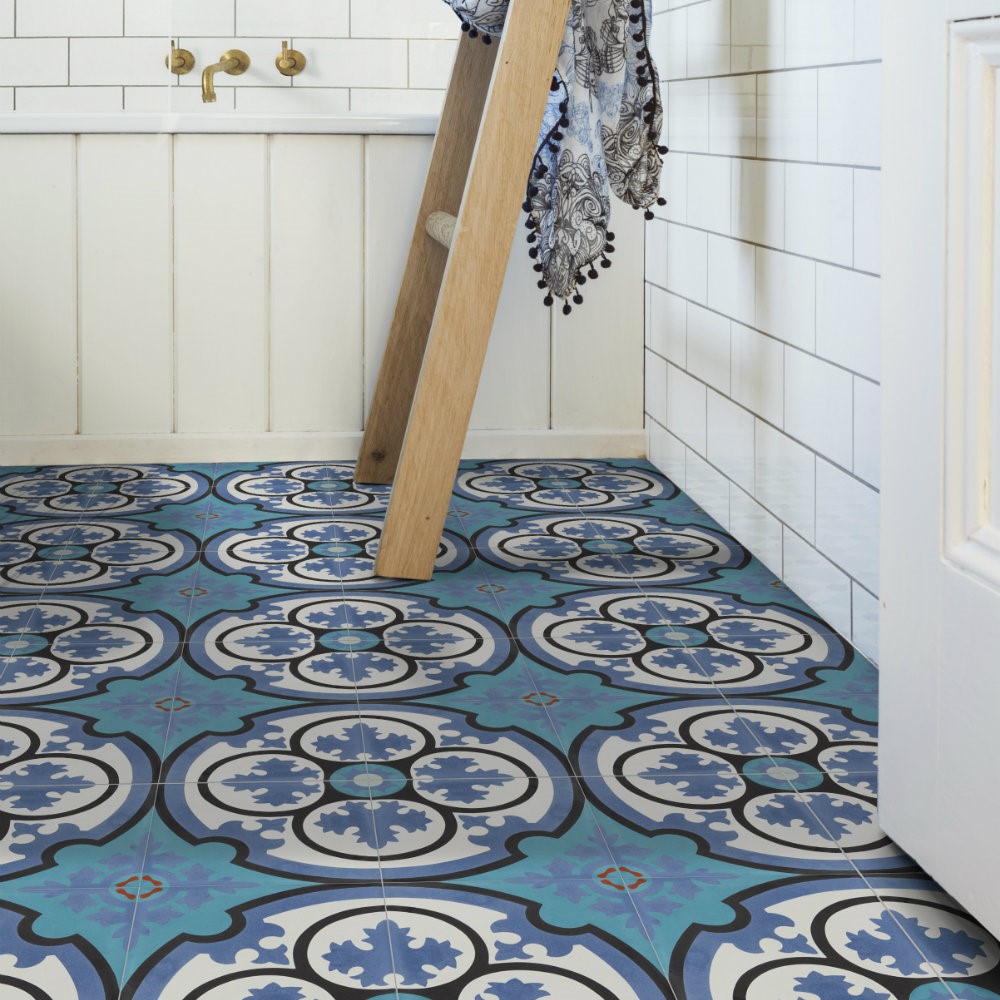 Or, if you're after softer tones, try the Atlas Soft Grey tile which features a subtle starburst print for instant impact, and offers a contemporary take on a Victorian style.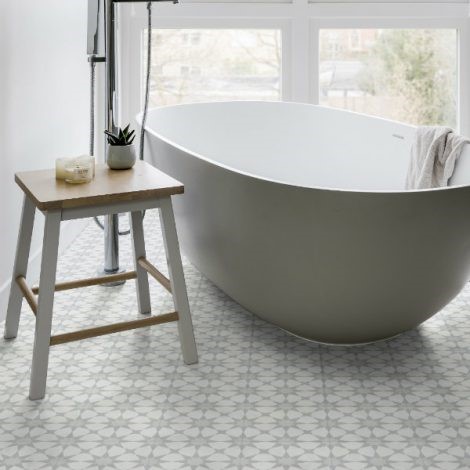 Hugely popular at the moment, and understandably so considering its ability to make up to three different designs when rotated, is the hexagonal Lily Pad Encaustic tile. This comes in a choice of Marine, Blush Rose, or Plum.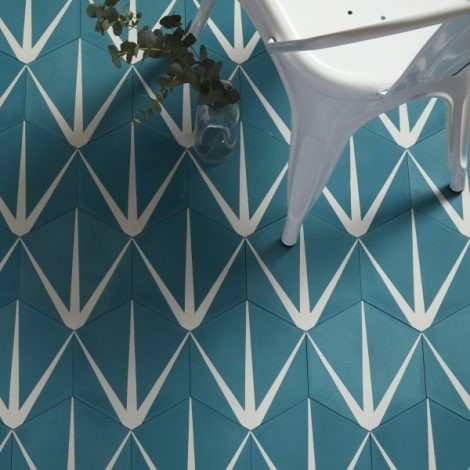 The Floris Rose encaustic tile has a Victorian charm that's perfect for period properties and comes in two shades, a blush shade of rose or a stronger shade of denim blue.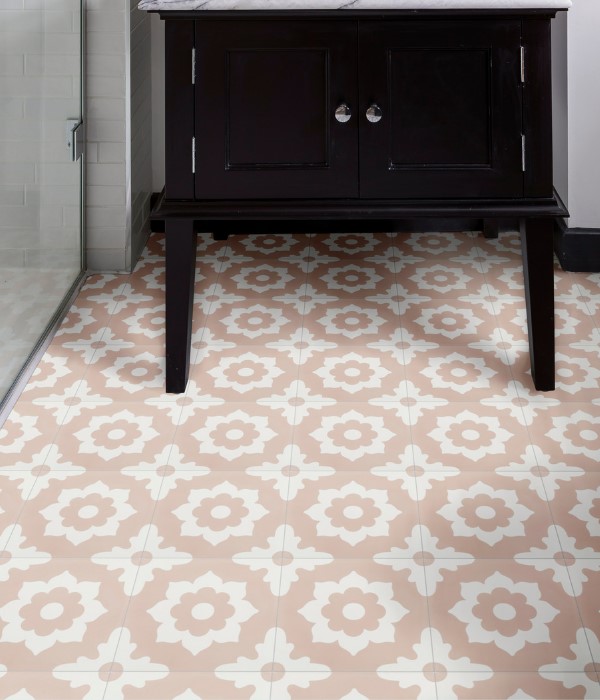 For a Moroccan-inspired effect, choose the Marrakech Encaustic tile which boasts an elaborate pattern yet subtle colour palette.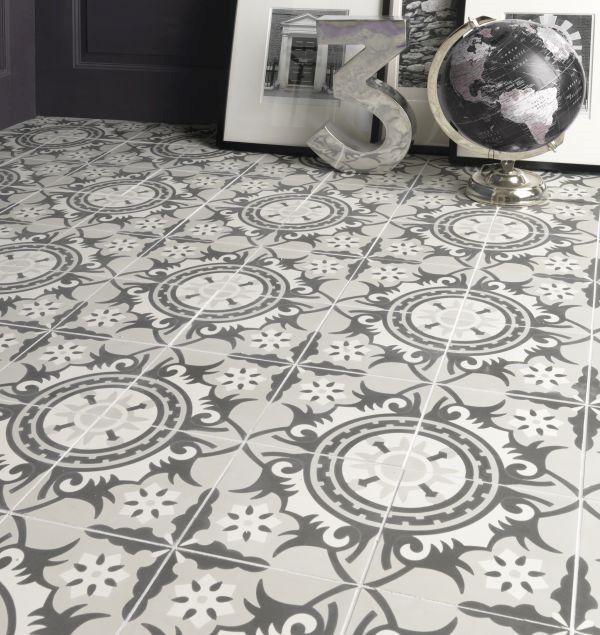 If looking for vibrant colour and a bold print, the Cape Town Encaustic tile is a great choice.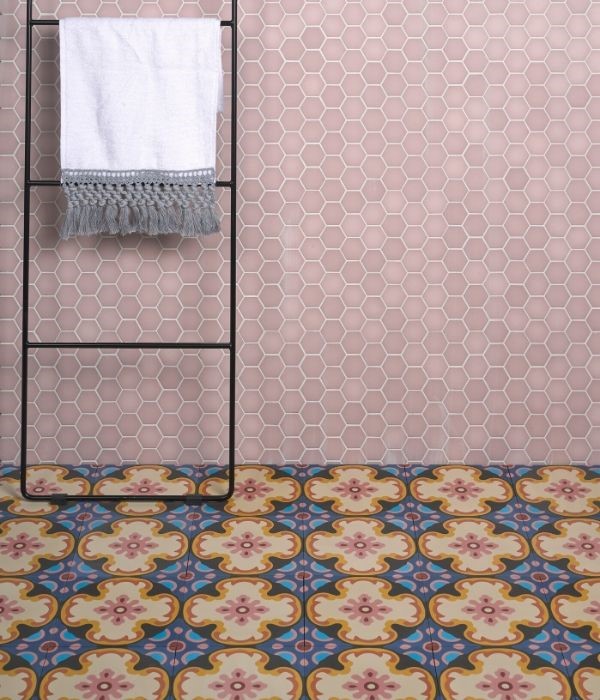 We'd love to help you create your dream bathroom. Give us a call on 0161 485 1373 to discuss your ideas!