Bring your home to life this Spring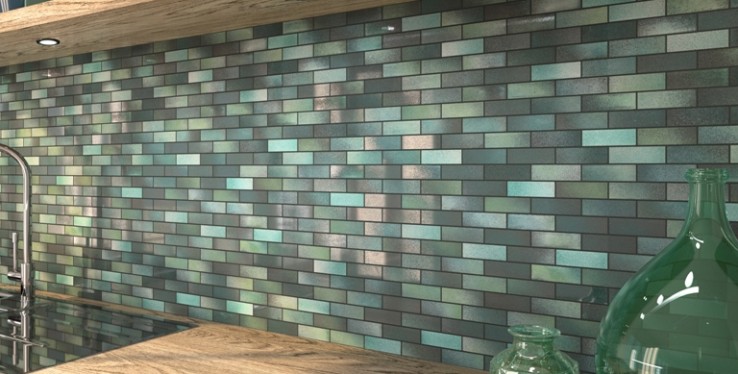 Can you believe that Spring has arrived already? We're certainly looking forward to the lighter nights, milder weather and the beautiful flowers that will soon be blossoming.
When it comes to the home, there is nothing more satisfying than bringing it out of the depths of Winter, whether that's having a thorough Spring Clean or getting around to some redecorating and adding a splash of colour to your humble abode.
We have put together some ideas on how to bring colour into your home with some of the latest designer tiles.
Poeme Tile
This colourful tile reminds us of the sparkling and tranquil Mediterranean Sea and it certainly could be the inspiration as Dune is a Spanish brand.
These delicate tiles come in a sheet format and are perfectly suited for kitchen splashbacks. The assortment of hues means that it can complement various environments such as industrial settings that feature contemporary concrete surfaces.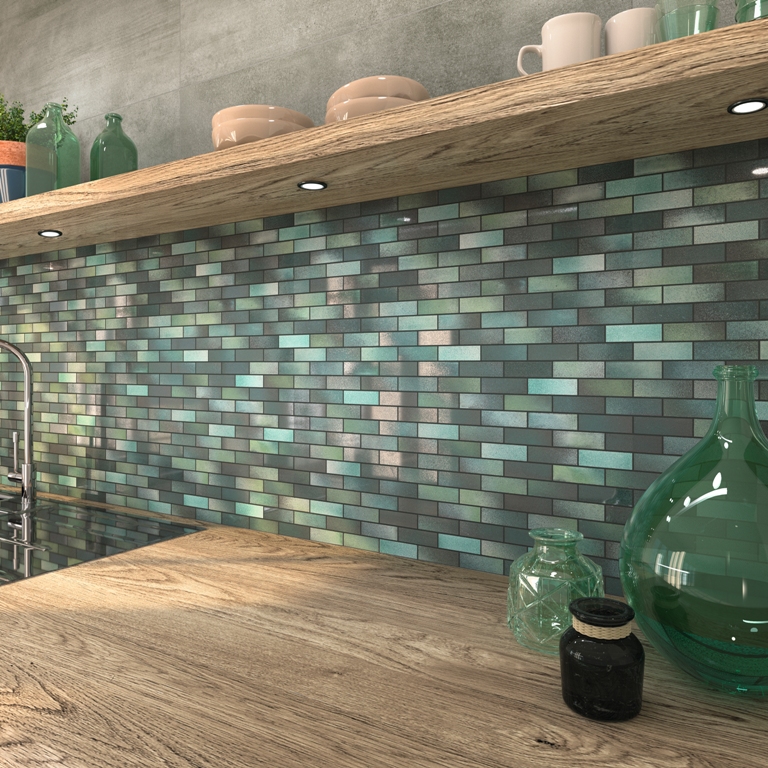 Lavabo Kayan Oro
Even if it is not particularly warm outside, create the illusion of a tropical climate inside with shades such as gold, orange and red.
Metallic finishes are a big trend this year and this stunning gold counter-top basin is ideal for adding warmth to your surroundings.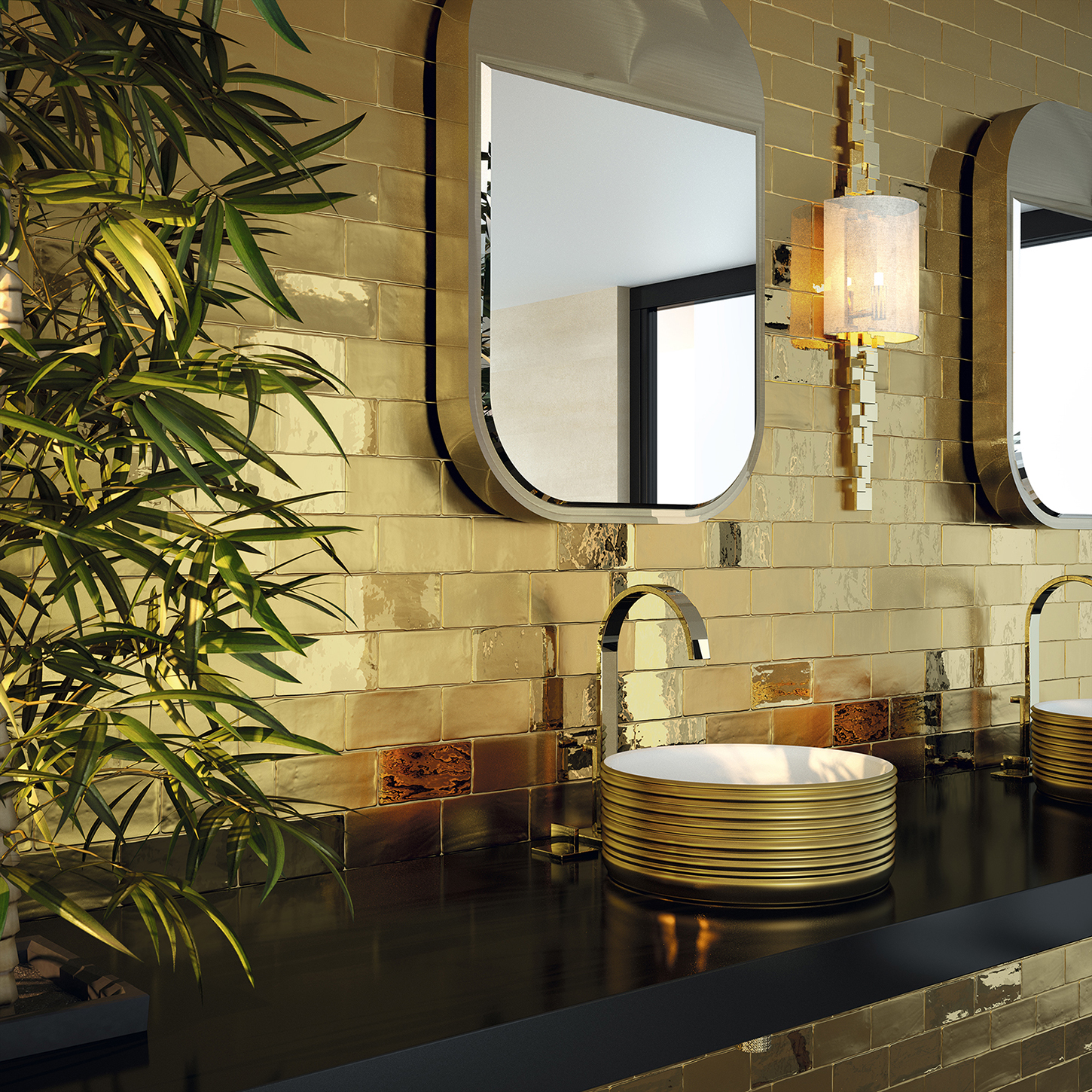 Colorup

These beautiful orange tiles from Marazzi will certainly create a focal point in your bathroom along with adding a sense of fun.
Choose a modern white suite so that it really standouts against this fabulous backdrop.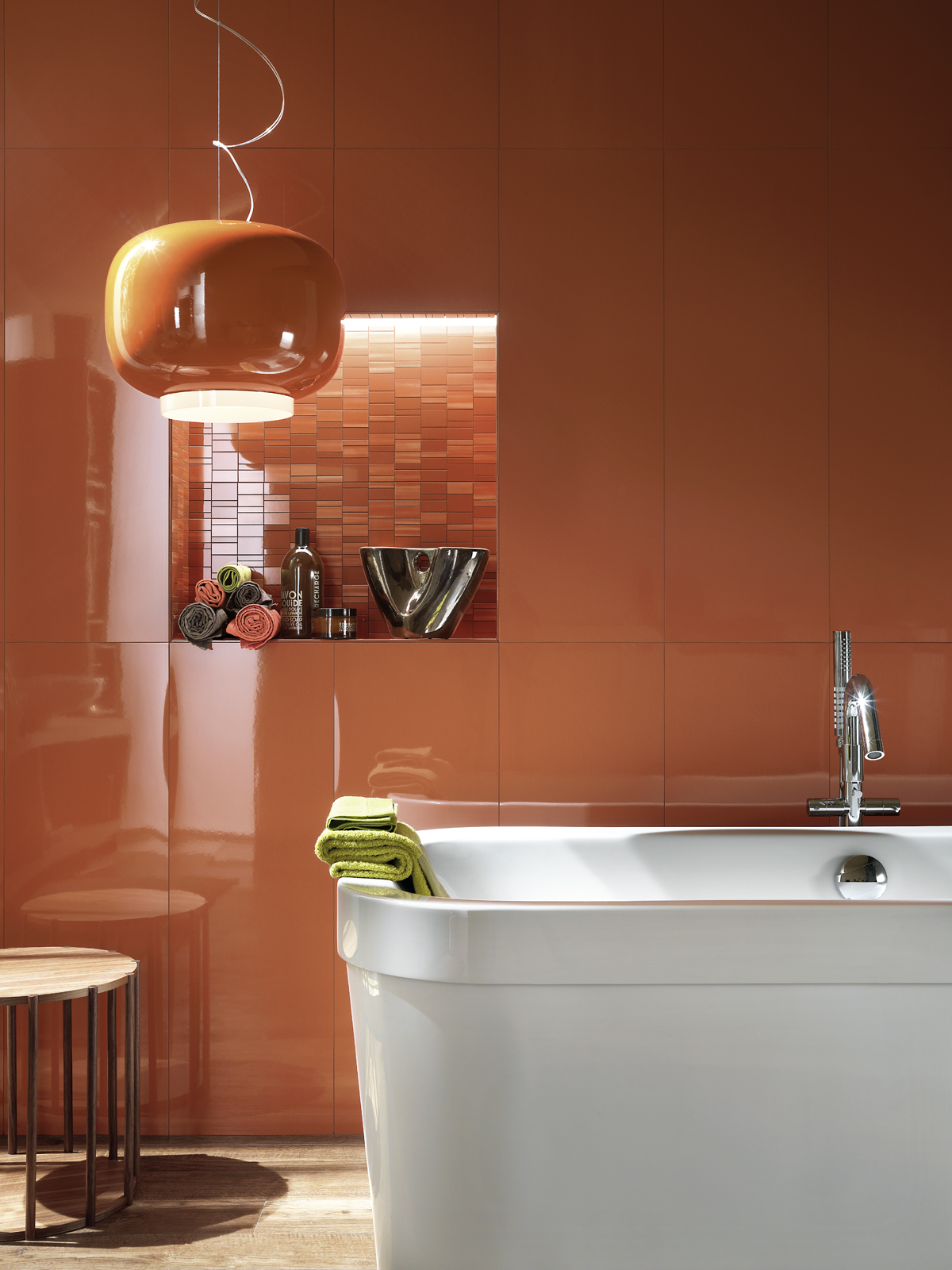 Bianco
If you're not ready to make the leap into the world of colour, that's okay, why not try the Bianco tile from Settecento's Bistrot range.
This faux wood tile will open up any room and can be fitted absolutely anywhere in the home - we especially love it in kitchens and bathrooms.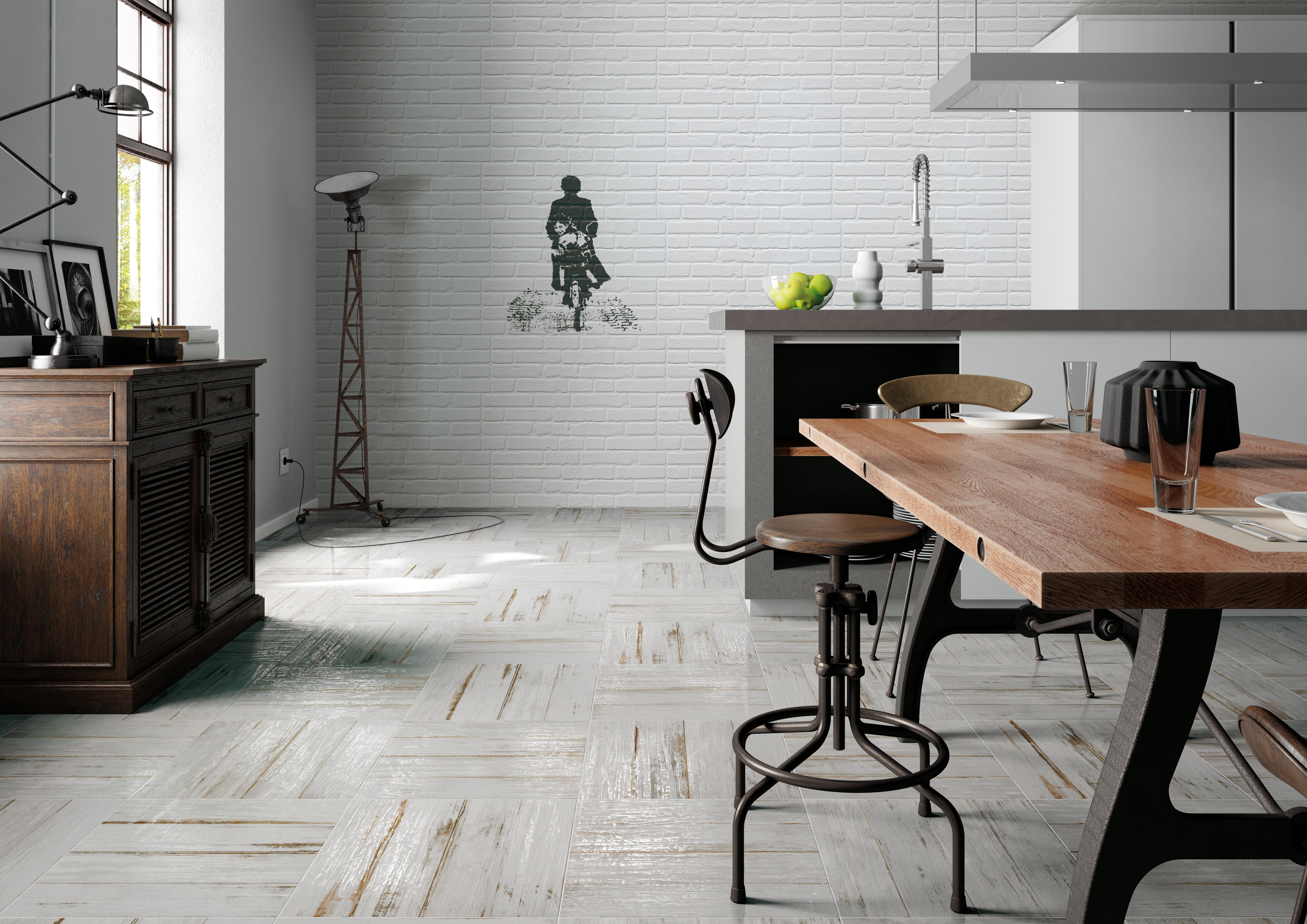 At Real Stone and Tile, we want to help you create your dream home and so we hope this blog gives you some much need inspiration. Be sure to visit our Cheadle showroom or call us on 0161 485 1373 – we're open 7 days a week!