Capturing the essence of stone in tiles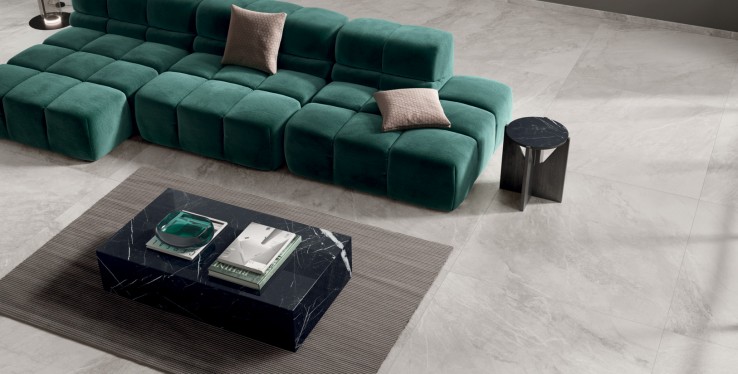 The beauty of stone-effect tiles is that they give the appearance of a grand stone floor, but without the expensive price tag.
You can achieve stunning looks in your home with these glazed porcelain tiles that perfectly replicate the smooth, classic look of stone and bring a beautiful, smooth finish to any room.
Flaviker Nordik Stone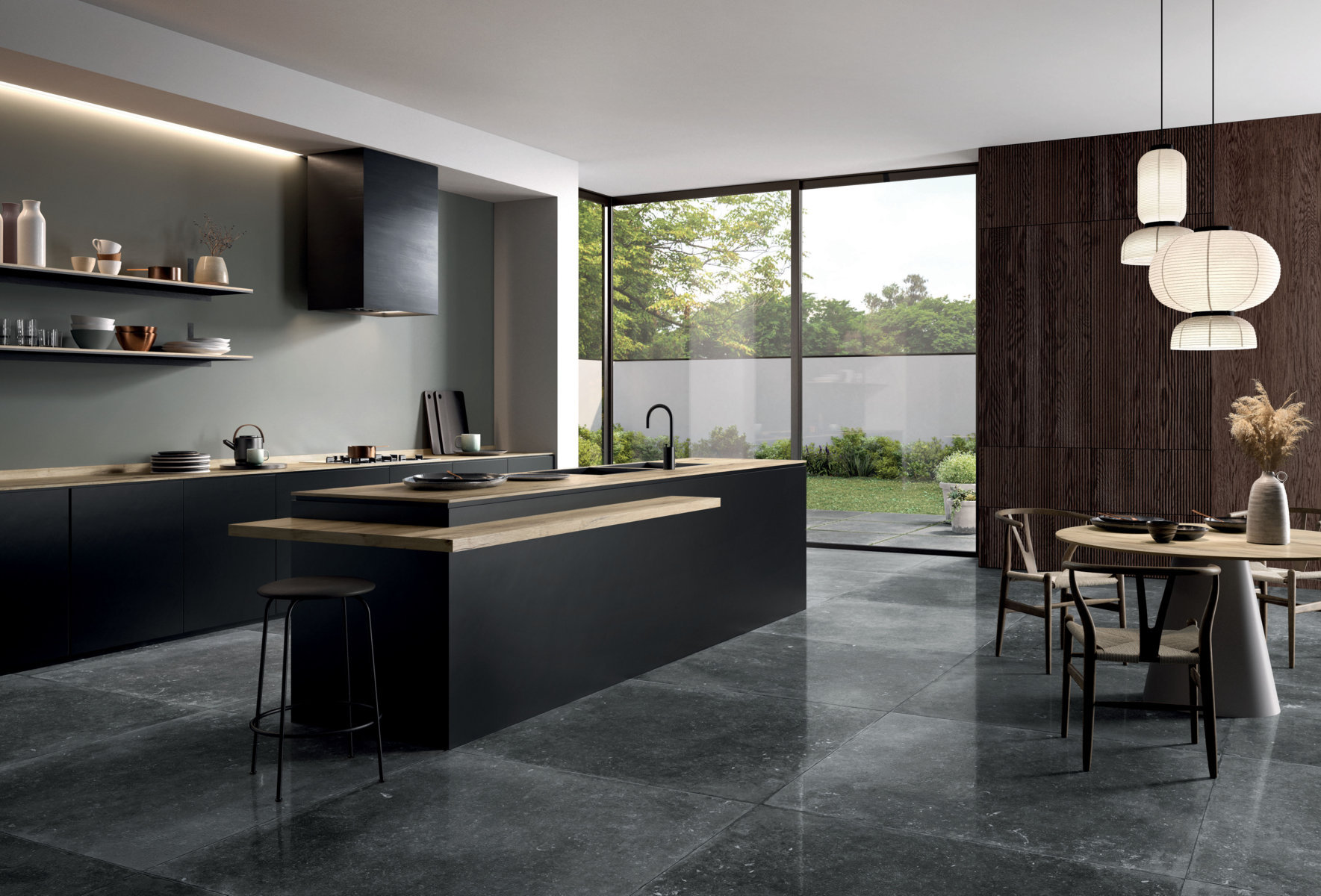 Inspired by the unique beauty of sedimentary rocks such as Belgian stone, the Flaviker Nordik Stone range features tiles that have subtle veins that contrast with each other and antique effects to create a rustic appearance.
The Nordik Stone comes in a variety of colours, from sand coloured tiles to darker tiles, meaning that they can work with any style. The rustic-chic style brings a sophisticated and authentic look to a room and comes in a range of sizes: (120x120) 48"x48", (60x120) 24"x48", (90x90) 36"x36", (60x60) 24"x24", (30x60) 12"x24", (90x90) 36"x36".
Nordik Stone Sand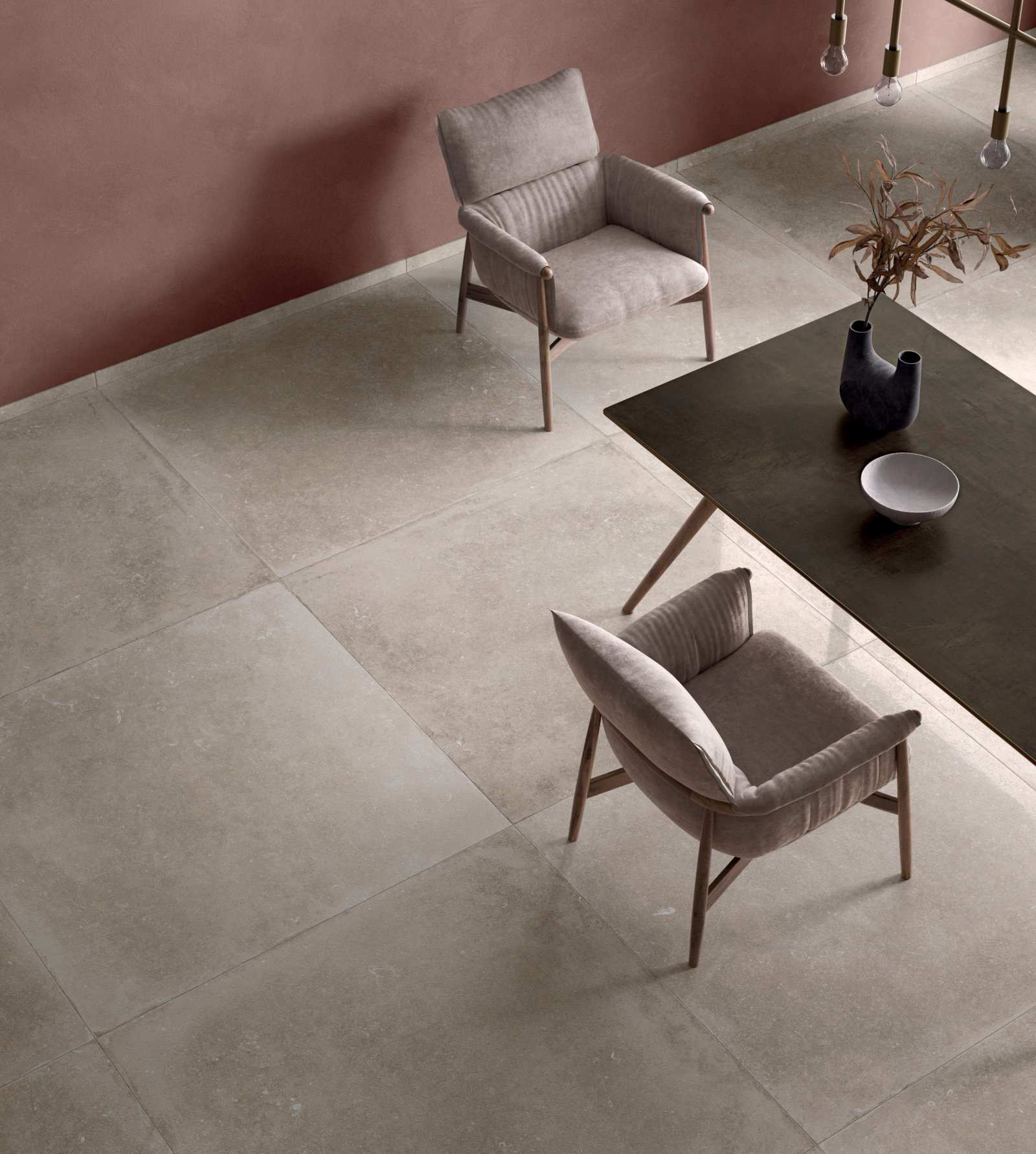 Flaviker Blue Savoy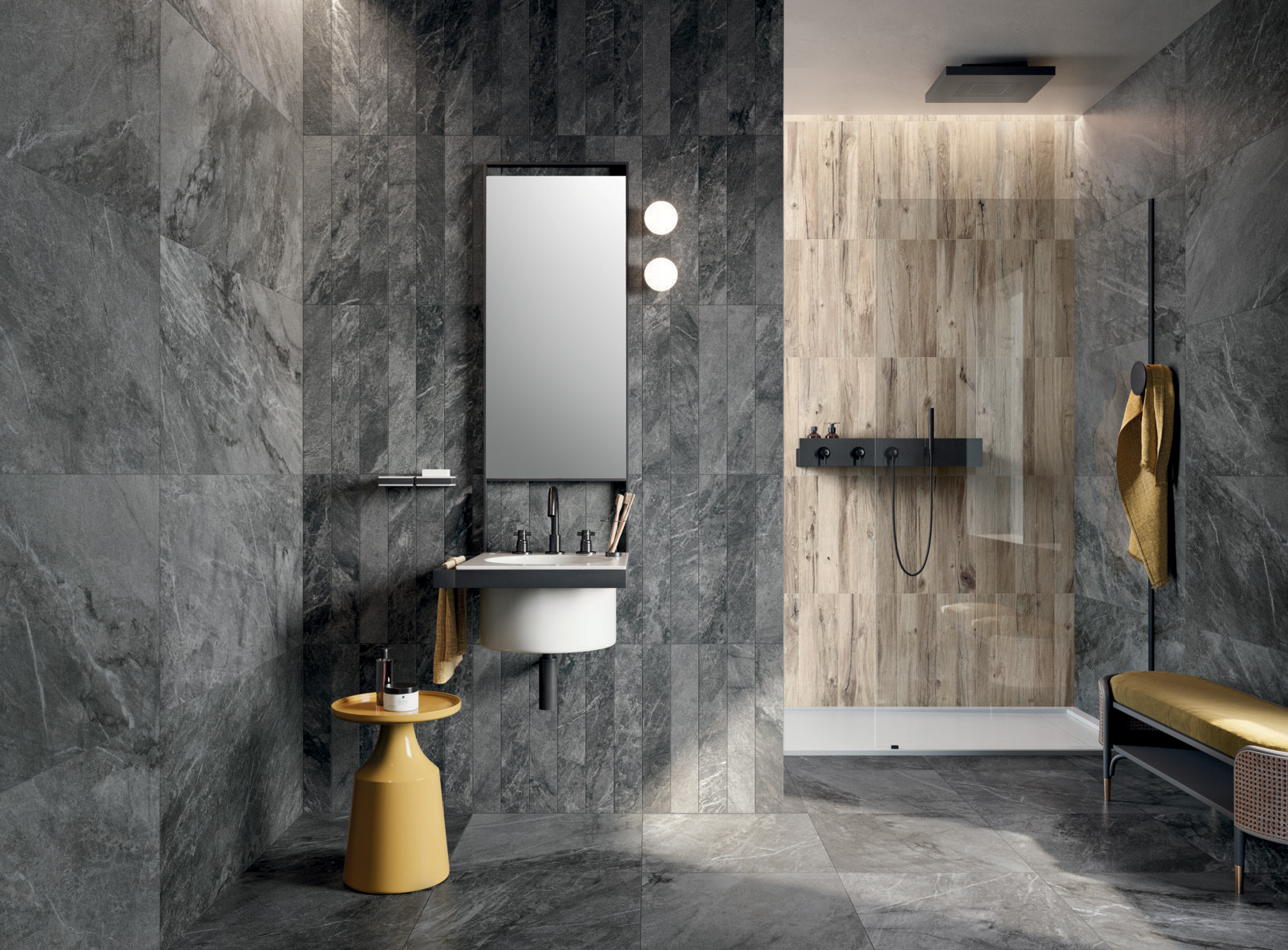 Coming in a range of grey tones, the Blue Savoy range brings a look of elegance into any room. With pale veins that stand out in contrast to the blue-grey colour of the tiles, the range is almost marble like, inspired by a stone quarried in the Haute-Savoie region of France.
The tiles come in colours that range from a dark blue-grey to a warmer, much lighter colour, so they match the tones of practically any room or home, and will fit too – the sizes are: (160x320) 64"x128'', (120x278) 48"x111", (120x120) 48"x48", (60x120) 24"x48, (60x60) 24"x24", (30x60) 12"x24", (10x60) 4"x24", (60x120) 24"x48".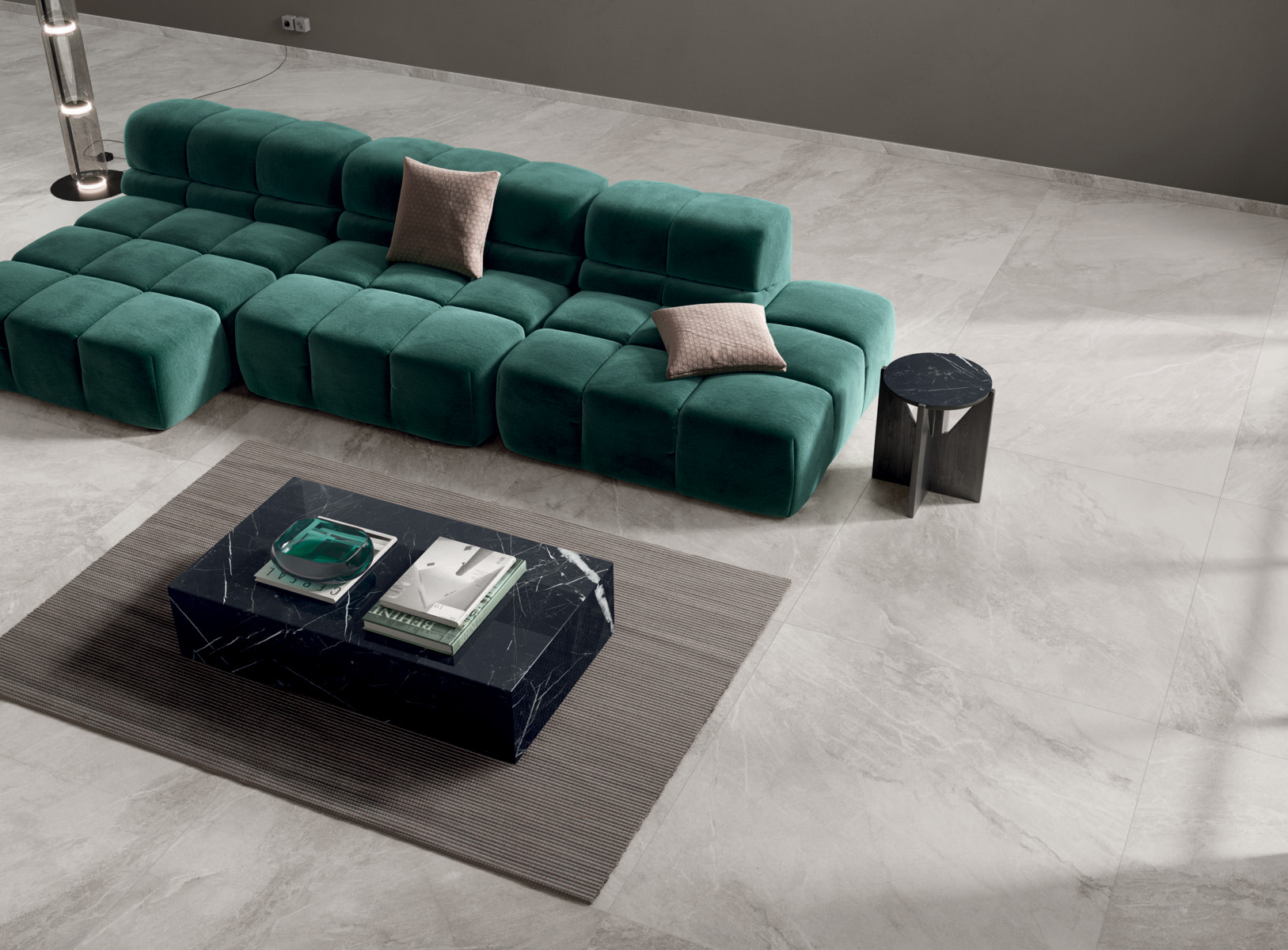 Flaviker Supreme Evo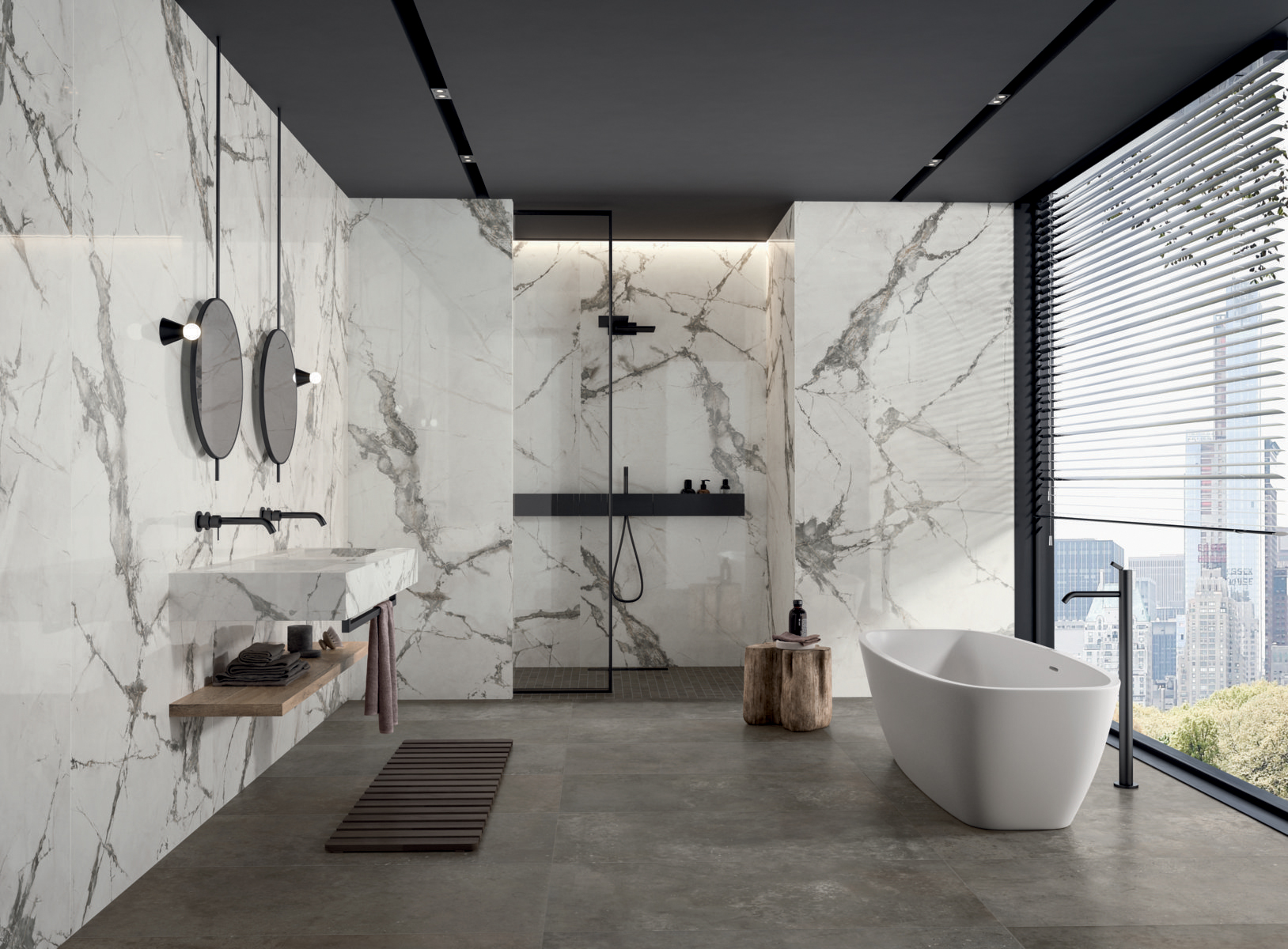 The Supreme Evo range captures the classic look of marble and brings it into your home, with a selection of surfaces inspired by different varieties of marble. Again, the collection has a range of colours, from darker tones with elegant white veins running through the tiles, to lighter tones with greyer, darker veins. The image above shows one of the lighter options, with a smooth cream colour and grey veins running through it.

The much darker option is almost completely opposite, opting for a striking white coloured vein against an almost black background, yet still has the same marbled effect, making it just as sleek looking as the lighter colour.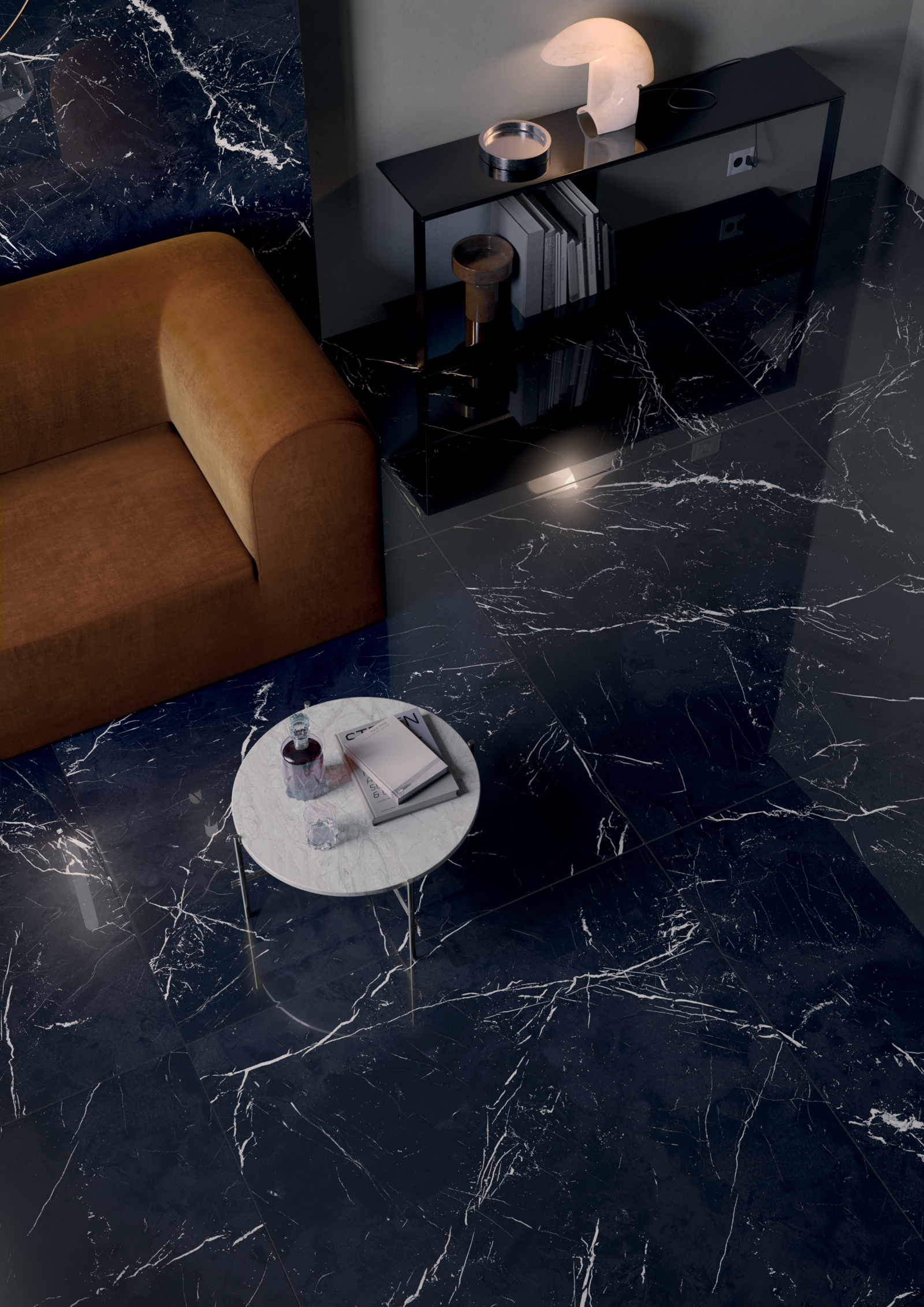 The tiles come in a range of sizes in order to bring sophistication and a classic look to any room in your home: 160x320, 120x270, 120x12, 60x120, 163,5x323.
To discuss your latest project, please give us a call on 0161 485 1373