Ceiling tile lighting bathes your bathroom in a warm glow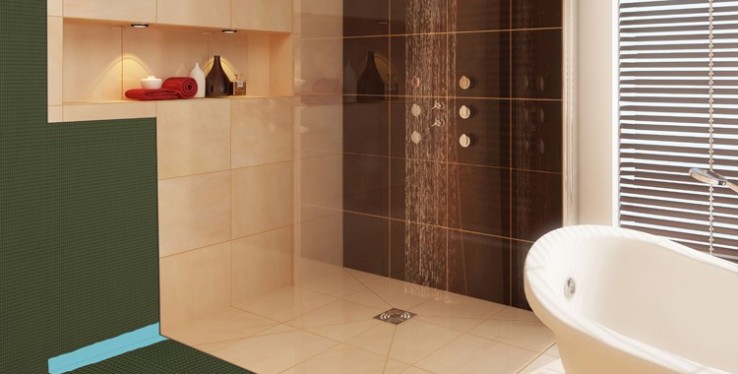 So you've decided to make the investment in high-quality luxury tiles for your bathroom walls and floor, with the warmth of natural stone or wood-effect tiles - now what about the ceiling?
While many home makeovers neglect to make any major changes to the bathroom ceiling, apart from a fresh coat of white paint and a new spotlight fitting, there is an alternative that is growing in popularity, and perfectly complements a room with luxury tiles on its walls and floor.
Ceiling tile lighting is already common in commercial settings, from retail premises to public buildings like airports, but it is being tipped for increased use in domestic settings in the years to come.
Transparency Market Research point to North America as one region where previous lighting technologies like efficient LED bulbs were embraced early, and the continent is now expected to be an early adopter of ceiling tile lighting for residential premises too.
Some of the advantages are clear - for example, the flat nature of a 'tiled' ceiling means no loss of head space and no risk of banging into a light fitting when climbing out of the bath or walking into the room while still half-asleep.
There are specific benefits to the nature of the illumination produced by these tiles too, as they fall into three broad categories.
Clear panels let out nearly 90% of the light they produce, for a brightly lit room; frosted tiles reduce the light level by around a quarter, ideal for a warm glow that's not too intense, and if you are renovating an en suite where you don't want excess light spilling into the neighbouring bedroom, translucent ceiling tiles can let through only about a third of the total light, for a bathroom that will not blind you if you turn on the lights at night.
All three types could easily find their way into high-end bathroom refurbishments in the near future, raising the market value for domestic installations of ceiling tile lighting.
If you are planning to invest in a luxurious bathroom renovation of your own, with natural stone tiles or wood-effect tiling on the floor or walls, consider the type of lighting you install too, and make sure you show the room 'in the best light' in the most literal sense of the word.