Choosing the Right Splashback For Your Kitchen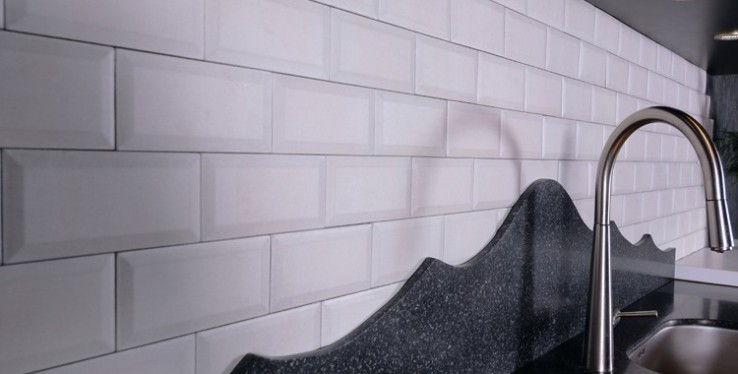 In any kitchen, it's the finishing touches that help to give a premium appearance. If you spend an arm and a leg on new kitchen units, you need to achieve the right finish to complete the look. A kitchen splashback is an essential addition that helps to protect the walls and maintain kitchen hygiene. Without one, you'll end up with unsightly marks around the back of your hob.
You can purchase all-in one kitchen splashbacks, which are made from a sheet of plastic or aluminium. But for the best finish, tiles should always be your first choice. If properly installed, tiles are a great way to achieve a water-resistant surface, and protect your wall from accidents and spillage.
Kitchen convenience
There's a very good reason why people have been tiling their kitchens for generations. Cleanliness is one. Tiles can be easily wiped down after cooking, and they are safe if they come into contact with heat. You don't need a special type of tile for a splashback either, so you can mix and match with the rest of the rooms in your home.
We prefer the look of tiles over stainless steel because the latter can be difficult to keep at its best. Over time, stainless steel starts to pick up fingerprints and marks from cooking, and it's quite difficult to keep on top of the task. In contrast, a tiled or glass splashback is more likely to retain its shine, and you'll be able to clean it with ordinary, non-abrasive kitchen products.
Achieving consistency
For splashbacks, we find many customers opt for large tiles, even if they've used mosaic-style tiles elsewhere in the room. Even though this isn't strictly consistent, it does ensure the tiles are easy to clean, since there's less chance of debris getting caught in the gaps. This isn't a hard and fast rule, though, and it comes down to the layout of the small tiles you're using.
For a modern kitchen, you don't necessarily have to use the same colour splashback as you have on the rest of your tiles. A contrasting or patterned splashback can draw the eye to the end of the room, making it look larger. Sometimes, that extra splash of colour is the finishing touch that brings the room together.
If you opt for glass tiles for your splashback, location is very important. Make sure there is a gap between the edge of the pan and the wall so that the hot pan never touches the glass surface as you cook. Our glass tiles are completely safe and heat resistant, but anything you can do to minimise damage is going to help prolong their life.
Design advice
We've advised customers on kitchen designs for many years, and we can help you choose the right splashback for your project. Whether you have a classic country kitchen or a huge, open plan contemporary home, we know the insider tricks and techniques that will guide you to the perfect splashback solution. Talk to us today, and find out how versatile and convenient our tiled splashbacks really are.