Designer tiles help make spooky sales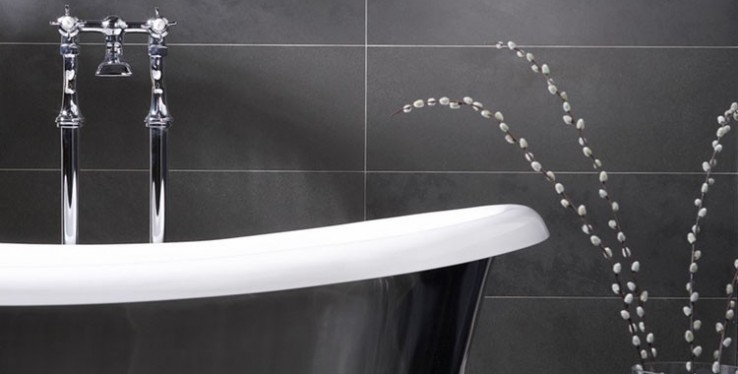 Halloween is behind us, but there is still good reason to consider investing in designer tiles for the 'smallest room in the house', or to create solid and appealing floors in any room.
According to research from Skipton Building Society, all manner of spooky reasons have been given in the past for why property sales did not complete.
For example, 20% of 2,000 adults surveyed said a lack of natural light in a room would put them off viewing an older property, 10% are put off by cold rooms, and 9% even admitted to being scared of squeaky floorboards.
The survey, conducted before Halloween, may have picked up on some seasonal fears too, as 10% said they are scared of ghosts and 14% were worried about bats in the attic of older properties.
While the research was perhaps a little tongue in cheek, it serves as a reminder of why older bathrooms - which may be quite small and dimly lit - should be given a spruce up before listing a property for sale.
Designer tiles can introduce reflective surfaces to make the most of the light coming into the room, whether natural or artificial, while modern bathroom tiles come in a range of bright colours to inject some vibrancy of their own.
Luxury tiles that emulate natural materials, such as a wood grain effect, can help to dispel a cold feeling in rooms that don't deal well with stark white ceramic tiles.
And a well laid floor of large format luxury tiles offers an elegant and contemporary solution to squeaky floorboards.
The darker days and nights of the autumn and winter are an ideal time to makeover smaller bathrooms, as you get the chance to see your handiwork in both daylight and artificial light by early evening.
As a result, you can make sure the colour scheme you have selected will look good in any conditions, using enhancements like bright white grout and silicone sealant to highlight the joins for a little extra luminance.