Dune's new 2021 catalogue is out and it is an explosion of colour
Dune has released their new 2021 catalogue and we are loving their explosion of colour this year. We have taken you through some of the wonderful new series designed by the experts at Dune.
Tabarca
Tabarca is a new series inspired by Mediterranean artisan tiles. From seven moulds and crystalline glaze that imitate ancient ceramics, Tabarca tiles were designed with the intention of creating traditionally inspired spaces in which every piece stands out for its unique nature.
Why not combine its different tones for a stunning effect in your home.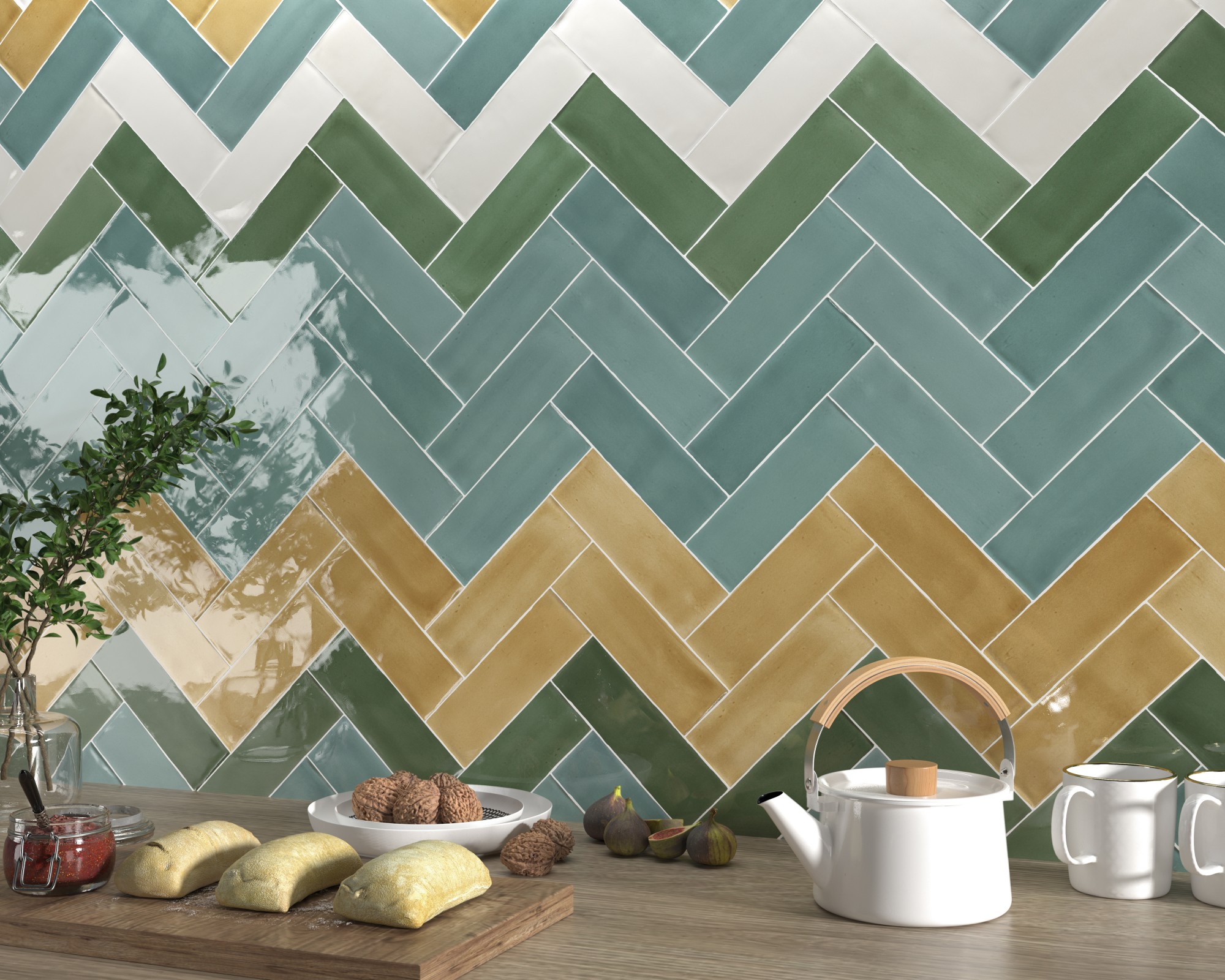 Chicago
The new Chicago series is amodern and urban-inspired range with intense chromatic strength. Its delicately selected colour palette can be combined to create unique and inspiring spaces. The Chicago colour wheel is designed to combine with each other on both the floor and the wall, being able to complete unique and inspiring mosaics.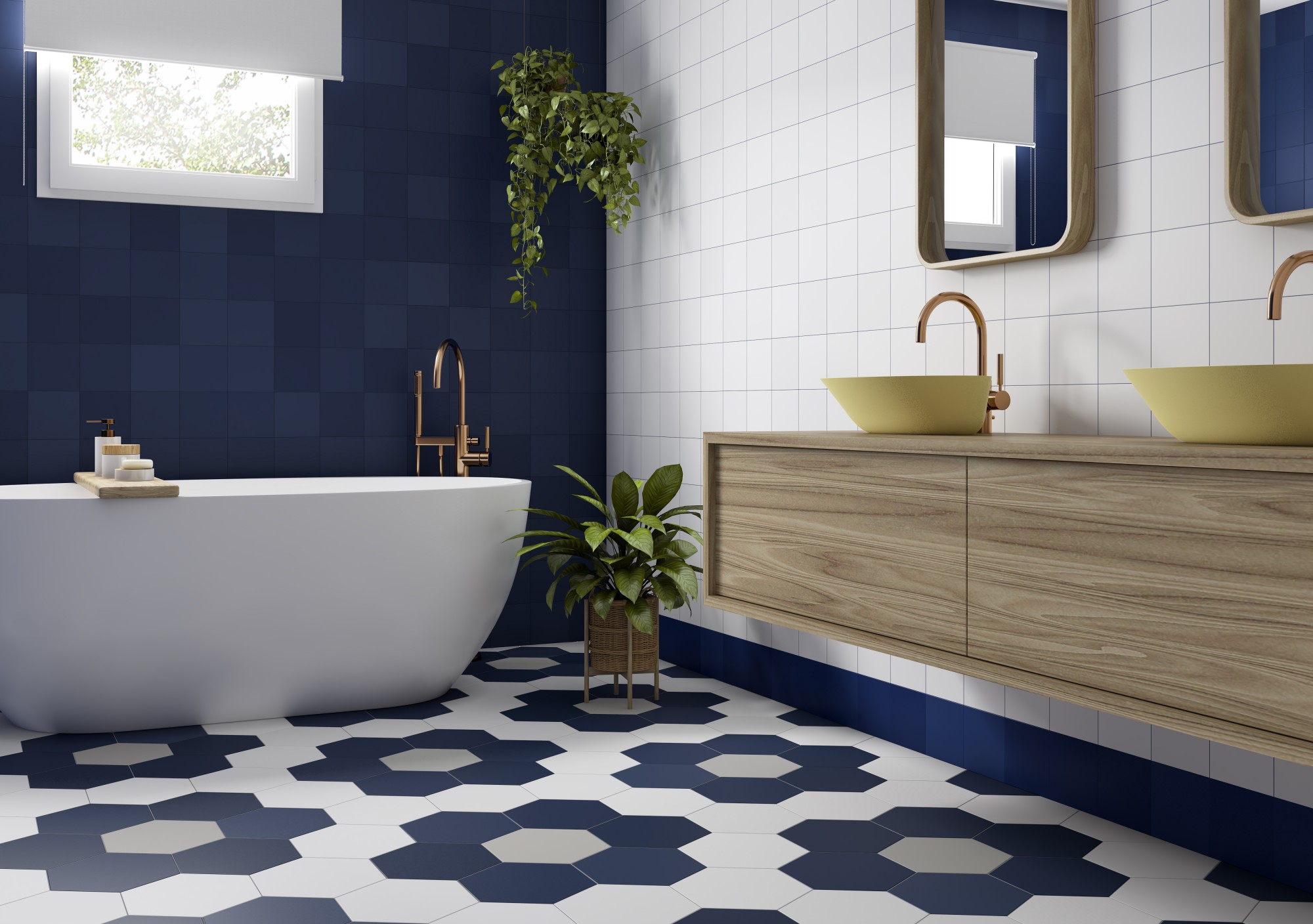 Click&Floor
You are not dreaming! Dune has launched a new range of vinyl flooring called Click&Floor. This new range is very versatile, high quality, and easy to install.
The flooring is a fantastic rigid vinyl floor tile that reproduces the beauty and warmth of wood.
The most rustic of the series is Sierra, although Dune says it is still quite a moderate rustic design. The Sierra series works well in a home but it works well in urban and commercial environments. It stands out for its neutral and natural tones, as well as for its saw marks characteristics of its relief.
Thanks to Click&Floor's eir embossing technology, the relief of the pieces matches with the knots of the wood, a distinctive touch that provides credibility to the collection.
This range is rigid and resistant and has the stability to adapt to temperature changes.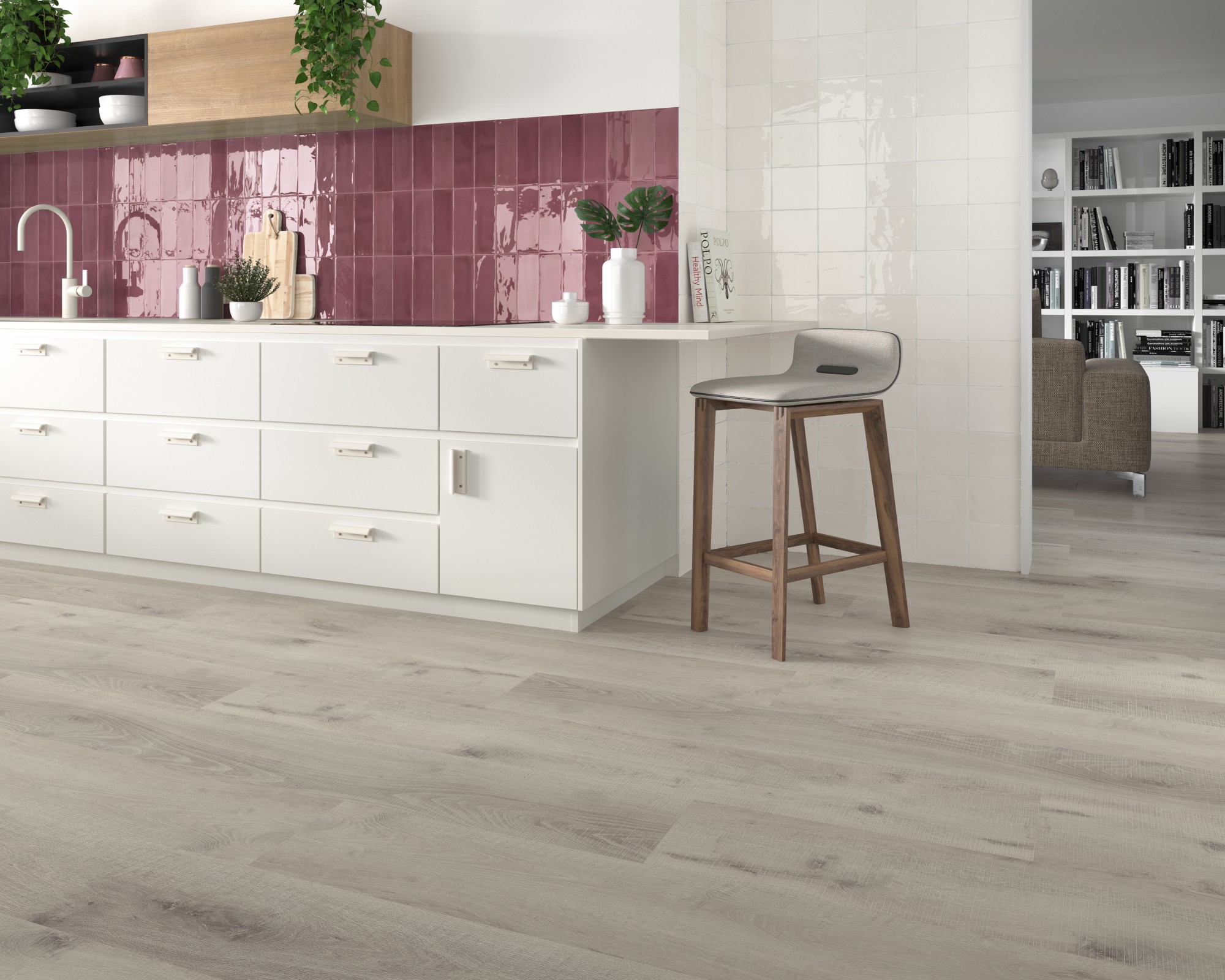 Iris Satin & Rainbow
Don't miss the new iridescent finishes, available in in wall tiles and two fantastic washbasins to complete incredible vanity areas.
The iridescent range is perfect to combine with Dune's Flatt white matt tiles to create gorgeous mega-mosaics with subtle pearly reflections.
The range, which has a soft pearly chromatic distinction, ranges from pink to blue to yellow. The range is made with a unique technology that makes the composition of each box completely random. A surprising novelty to add a touch of glamour to your home!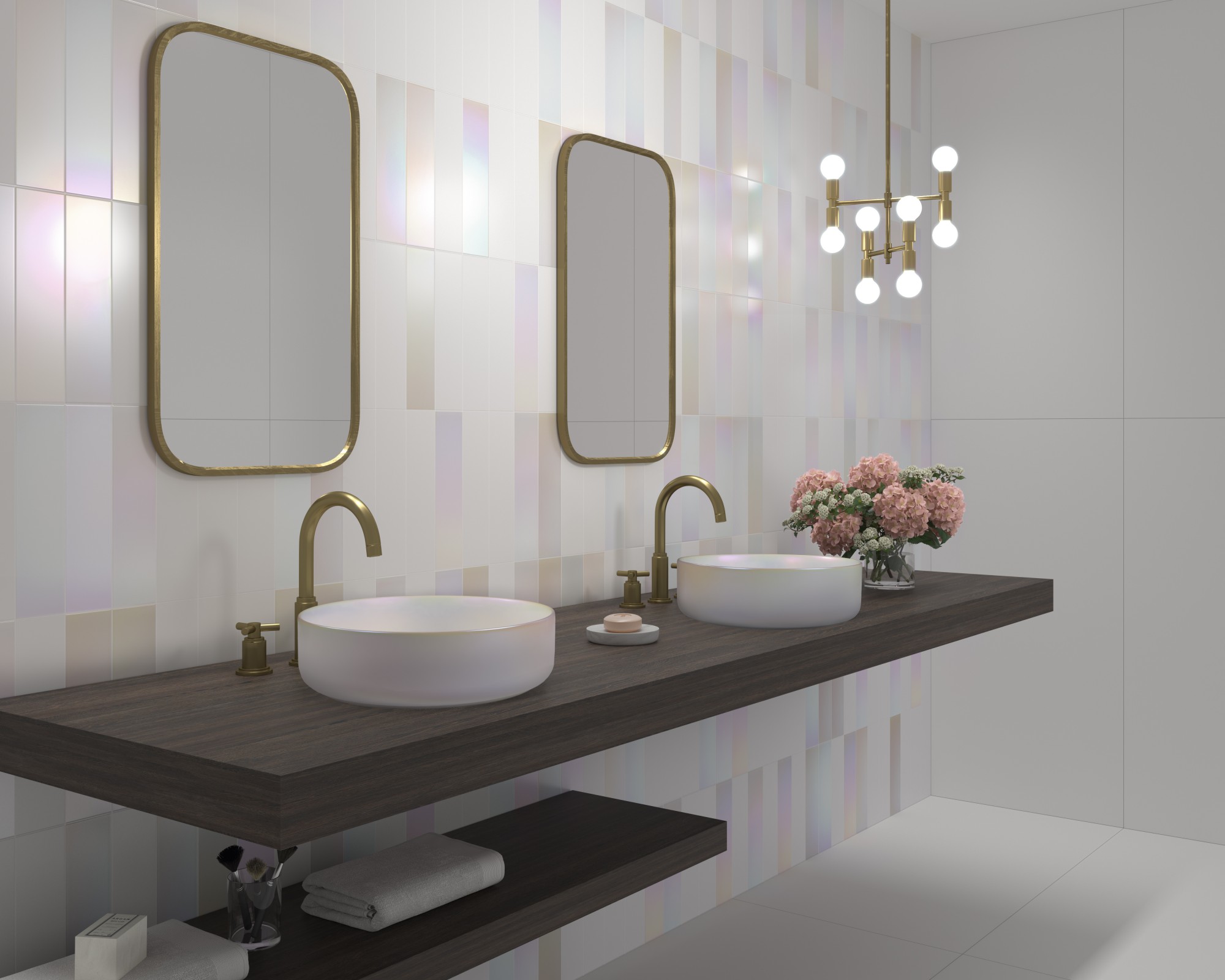 Losangas Black & White
Dune has expanded its catalogue of this unique format with two new black & white models. A flat, glossy and stylish tile ideal for spaces with modern touches. These fantastic ceramic wall tiles are designed in a two-pointed arrow shape.
Use this new format for spaces of contemporary inspiration both horizontally and vertically! They are perfect for indoors, as wall tiles, and in shower and steam areas.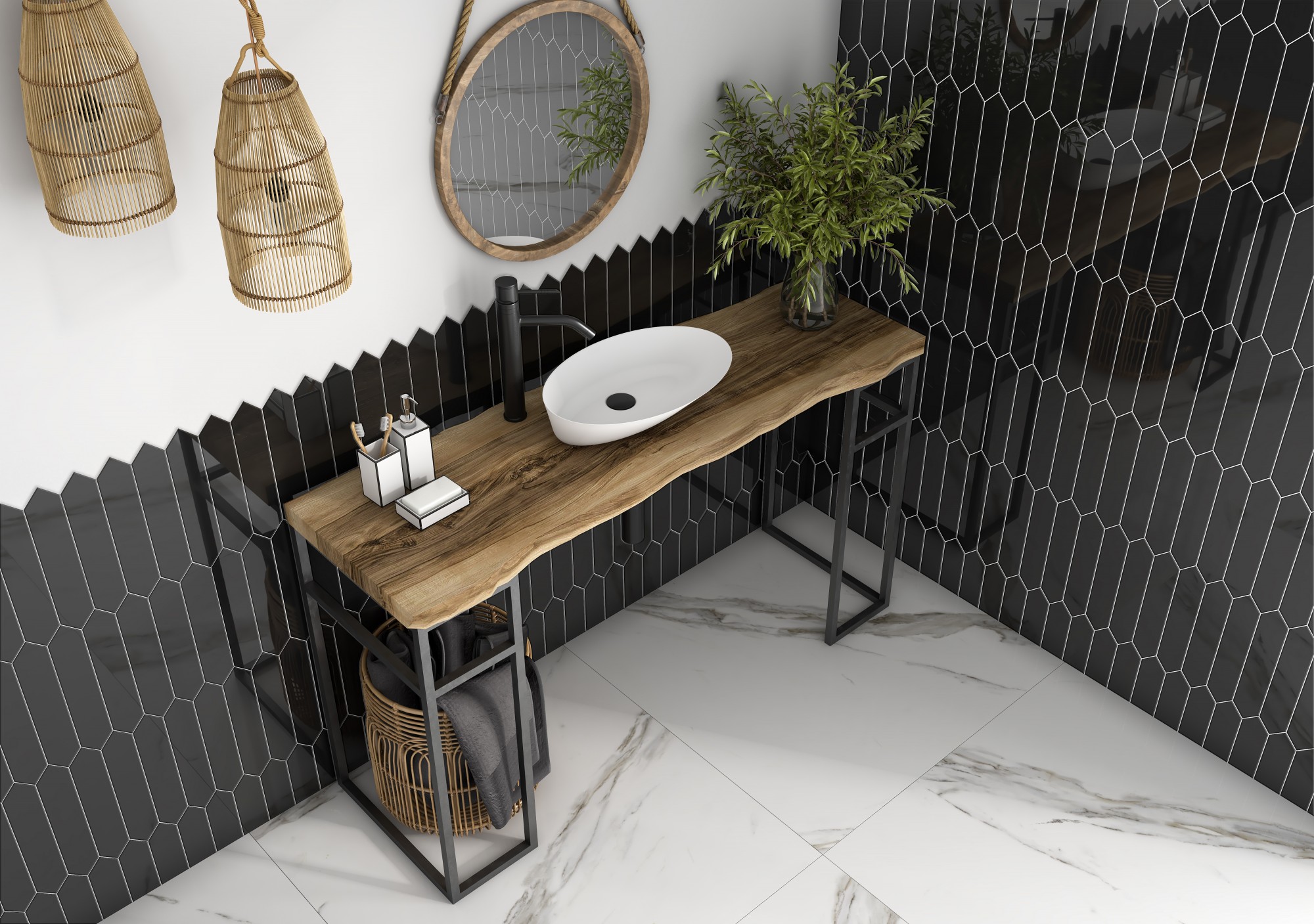 Trendy
The trendy series is a collection of fantastic wall tiles, providing a traditional look where the aged borders of the tiles reflect the course of time, which is the trademark of the style. This range comes in some wonderfully soft shades including White glossy, white matte, Norfolk blue glossy, off-black matt, grey glossy, skylight glossy, and vardo glossy.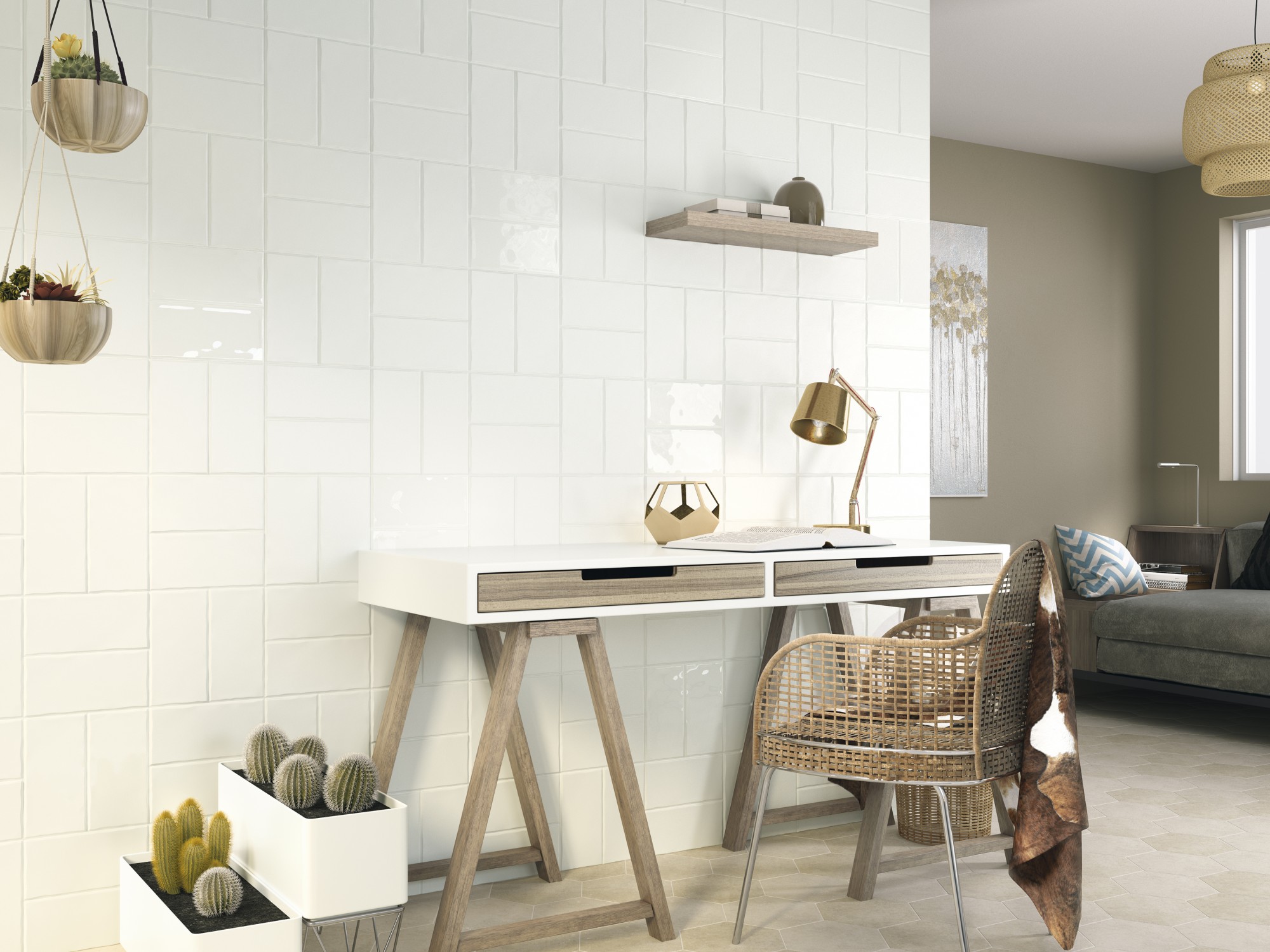 For any help with your home renovation projects, we are here to help you along the way! Please give us a call on 0161 485 1373.