Flaviker – Wood-Effect Tiles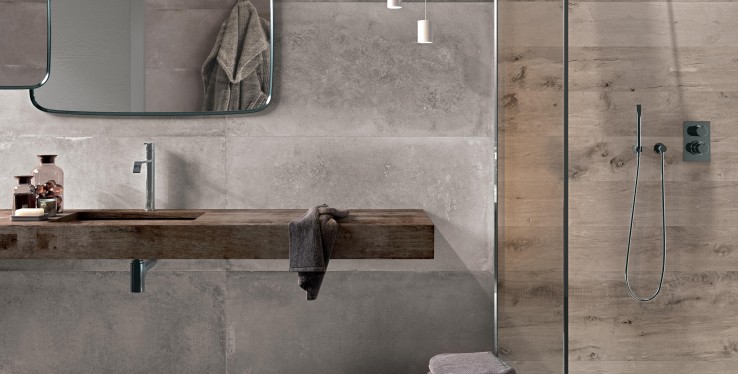 The demand for wood-effect tiles shows no signs of slowing down, with many opting to incorporate the trend throughout their homes and gardens. Whether that be in on-trend bathrooms, luxurious kitchens or stylish exteriors, the tiles act as the perfect alternative to 'real' wood. These porcelain tiles require minimum maintenance and are an affordable cost – it is no surprise that the tiles are so popular with our customers!
Here at Real Stone & Tile, we stock the leading manufacturer of full-body porcelain tiles, Flaviker. The luxury Italian brand pairs innovation with design and eco-sustainability to create an exquisite tile collection that captivates your imagination. Wood-effect tiles boast many features that are simply not found in the real version. Unlike wood, the stylish alternative can be used all over the house, as they are carefully created to repel moisture and sit in any climate.
In this blog we aim to inspire you to use wood-effect tiles within your bathroom, kitchen and outdoor designs.
The Bathroom
Flaviker, Dakota Naturale
Porcelain tiles are a beautiful, durable option for the bathroom, that can tie a design together. Whether you decide to place the tiles on the floor, or the shower wall, a flawless finish can always be achieved. The Dakota Naturale tile, creates the perfect modern twist on an original rustic vibe.
The Kitchen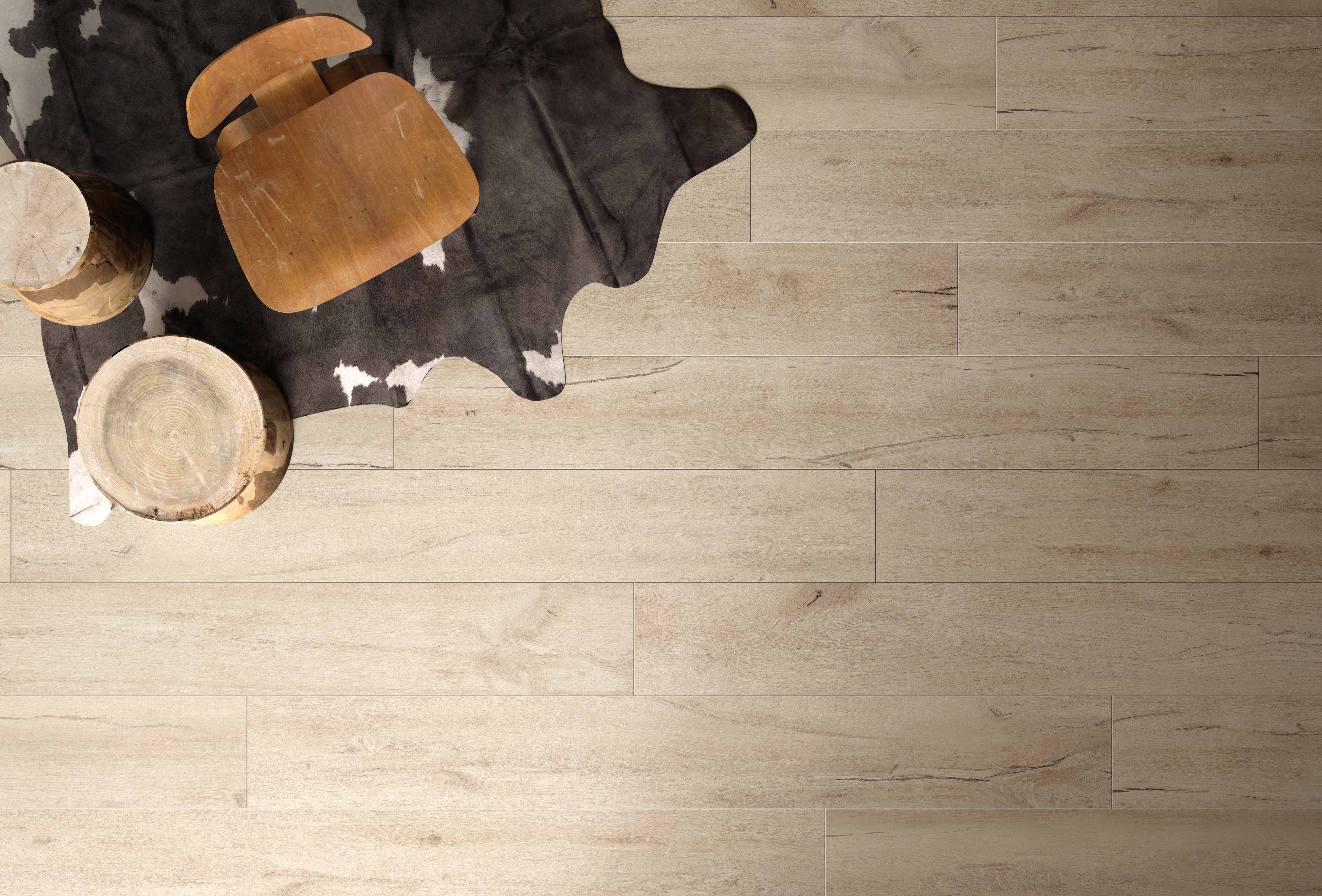 Flaviker, Cozy Desert

The kitchen is often regarded as the central hub of the home, so it is key that the flooring you choose stands the test of time. Our Flaviker range boasts aesthetic excellence and technological innovation, as the tiles are designed to be both stylish and durable, perfect for a busy family home. Unlike real wood, porcelain tiles are extremely hard-wearing, they do not fade, warp or scratch and debris, grime and stains can easily be wiped away. This effortless upkeep is ideal for the lively family kitchen.

Outdoors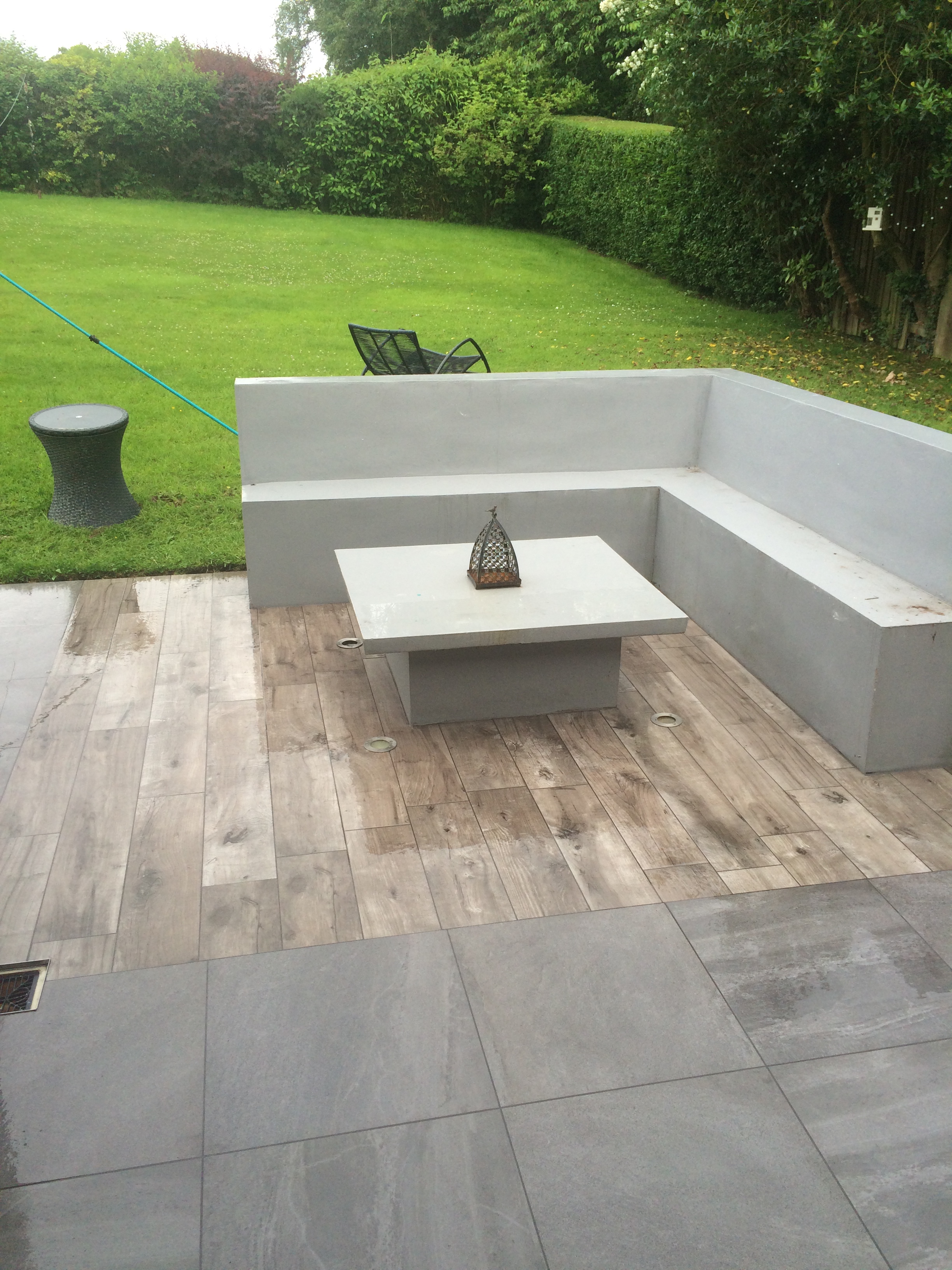 Flaviker Dakota Tortora

Create a seamless transition from inside to outside with the Flaviker Tile. Choose this collection to create a desirable, modern aesthetic that is sure to make your guests jealous. Flaviker tiles give you the ability to create the same stunning design of real wood, without the high price and the pressure of annual upkeep. The unpredictable British weather does not affect the porcelain, meaning they won't stain or dry-out, allowing you to maintain a stunning entertaining area all year round.

Wood-effect tiles cater for everyone's tastes and acts as the perfect alternative to real wood. Their affordable cost, low-maintenance and versatility certainly allows the tiles to stand out from the crowd!
For more information on the Flaviker range give us a call on 0161 485 1373 or visit our Cheadle showroom…