How to Bring the Moroccan Luxe Bathroom Trend into your Home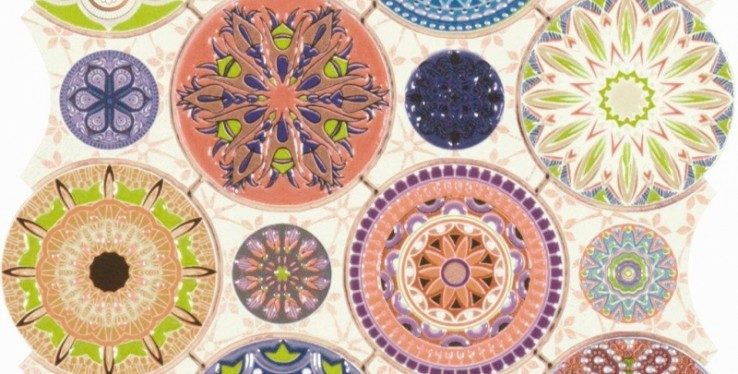 Moroccan luxury has been an increasing trend this year. As we move away from the all white and almost clinical bathroom trends, it's time to introduce some colour and warmth into your bathroom.
Creating a themed bathroom isn't as daunting as it sounds; it's all in the detail. You can go all out and cover your walls in gorgeous mosaic tiles, or you can be subtle by adding metallic accessories and patterned features for a luxurious finish.
The great thing about this trend is that you can have fun with it, mismatching prints, patterns and colours to suit your taste. Here's a quick guide to walls, floors and features guaranteed to give you some inspiration.
Walls
This trend is all about colour - don't be afraid to be bold and go for colours such as terracotta, yellow, orange, green and blue. Your walls have such potential to become a statement and influence the entire room.
Creating one feature wall with a main mosaic or collection of patterned tiles can really add a sense of luxury and into your bathroom.
.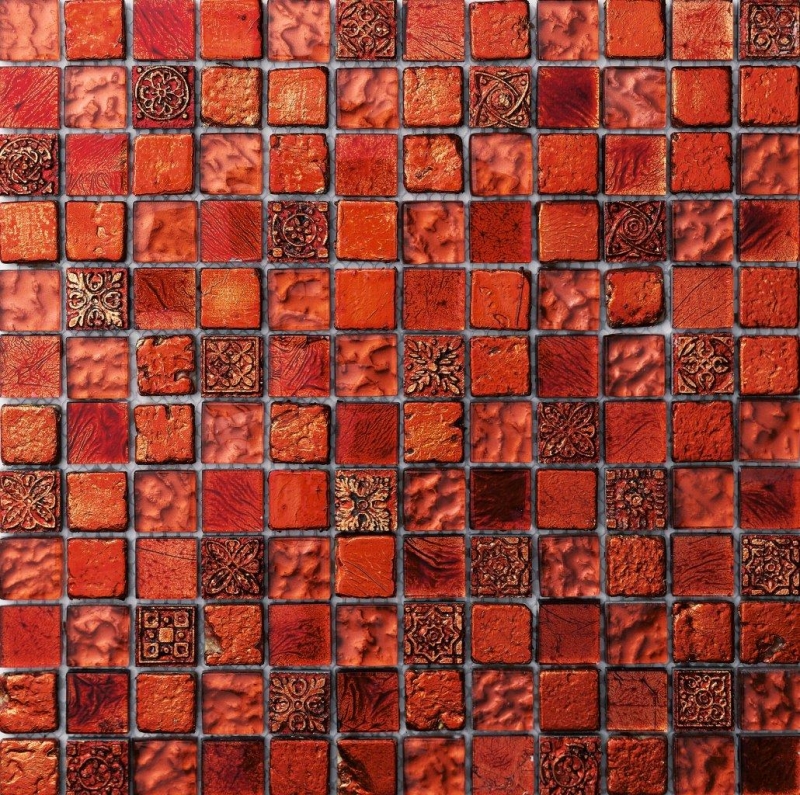 Focusing on one area in particular means that your bathroom won't become too busy and clash with the floor or accessories of your choice. For example you can make your shower the centrepiece by keeping the walls simple and the shower tiles bold and beautiful.

If you're a fan of white or muted colours in your bathroom, don't worry you can still work with this trend. Adding subtle mosaic features can really warm up your bathroom and add a hint of colour without being too bold. A good combination is white and gold, you can also introduce amber tones to bring richness to your bathroom and create an opulent feel. Our mosaic tiles come in a wide range of colours, so you will be sure to find one to suit your taste.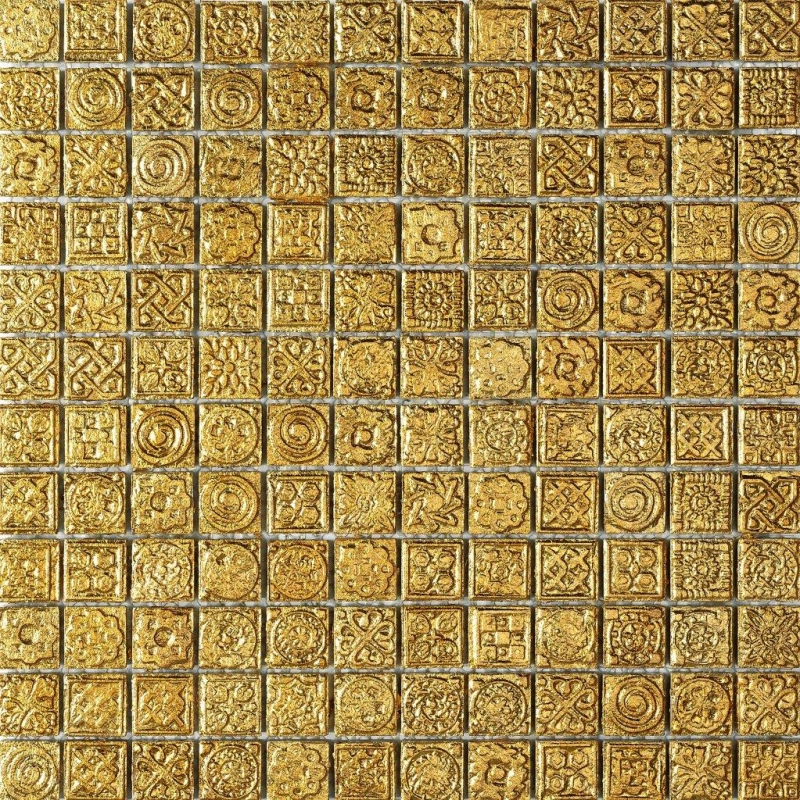 Flooring

Patterned and coloured floor tiles can instantly create a whole new look. Whether you want subtle or full colour and detail, you can be sure to find some inspiration at Real Stone & Tile.
A great way to transform your bathroom is with a mandala floor. You can either add individual mandala tiles or create a large one using lots of small tiles in a mosaic pattern. With both designs you can be sure to achieve the luxury and colour this trend offers.
For a bold look you can even match one wall to the flooring, creating a flowing statement bathroom. This modern design is sure to elongate your room and bring it up-to-date with the current interior trend.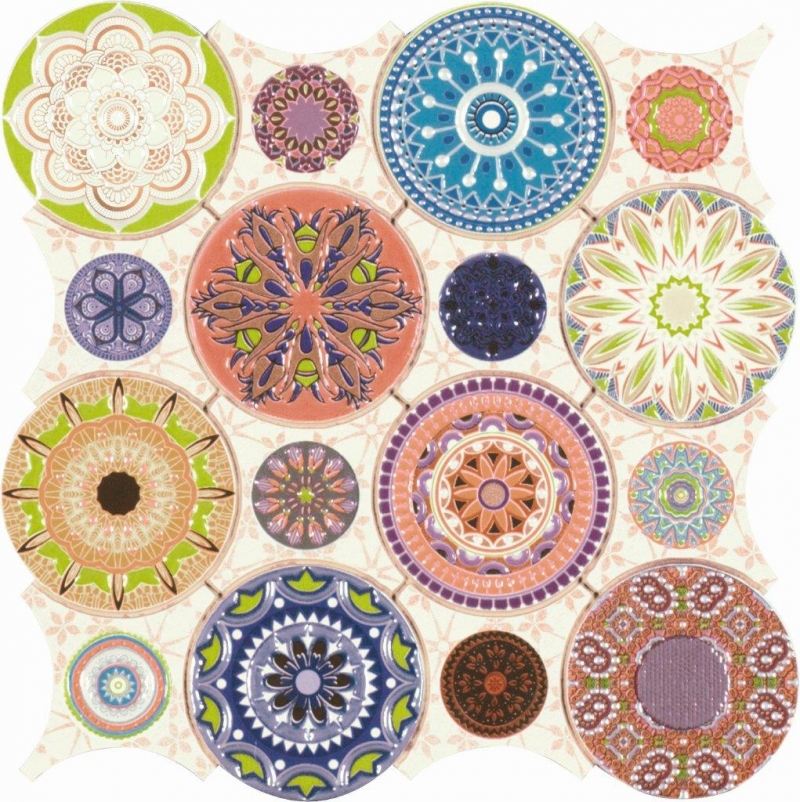 Features

Adding accessories and features can help you to create the gorgeous and luxurious finish. Incorporating metallic and iridescent accessories can instantly update and refresh your bathroom.
Opting for brass features will really bring the Moroccan theme to life; this can be done with elegant vases, mirrors or even taps. Candle holders and lanterns are also a great way to bring this look together. Our tiles are not limited to walls and floors, you could use them to frame your sink or mirror and add sophistication to the room.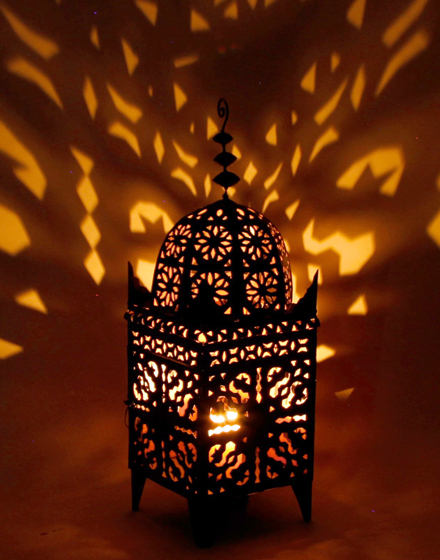 At Real Stone and Tile we want to help you create the bathroom of your dreams. We can advise you on everything from taps to tiles and cater to your needs.
You can visit our Cheadle showroom and speak to our experts or call us on 0161 485 1373.