How to Choose the Right Kitchen Flooring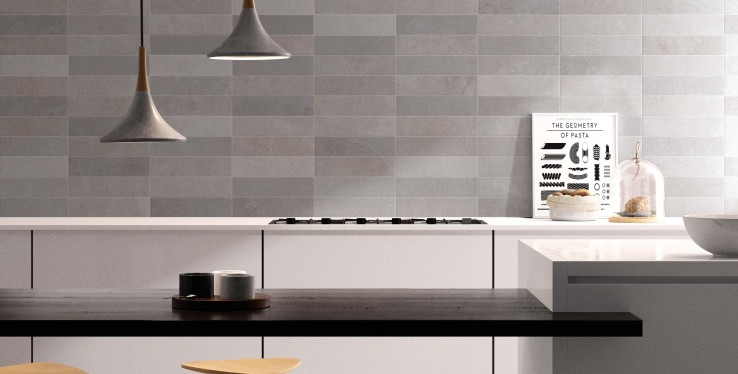 The kitchen is known for being the heart of the home; the focal point of a property which demands both style and substance in equal measure.
As the kitchen caters for a range of activities from socialising with friends to cooking with the kids, it's important to choose a floor which exudes style and quality but is cost-effective and durable.
When deciding on a floor, there are numerous areas to consider including colour, material, durability, style and size.
To create the ultimate aspirational design, the floor needs to complement fixtures and fittings, cupboard doors and appliances. Often with very vibrant kitchen cupboards or work surfaces, a more muted colour palette is needed on the floor, to help balance the room.
The age and style of a property can also influence flooring; an ultra-modern home could boast large format tiles, whilst a small 18th Century cottage might benefit from a more traditional looking wood-effect porcelain tile.
Depending on the room size and use, you might have more than one floor to contend with. In modern homes open plan living is now the norm, housing a kitchen, dining and living space in one room, with many featuring split floors, to help divide the space. This means a larger space, which has to complement different styles and colour schemes, with an inevitably bigger price tag.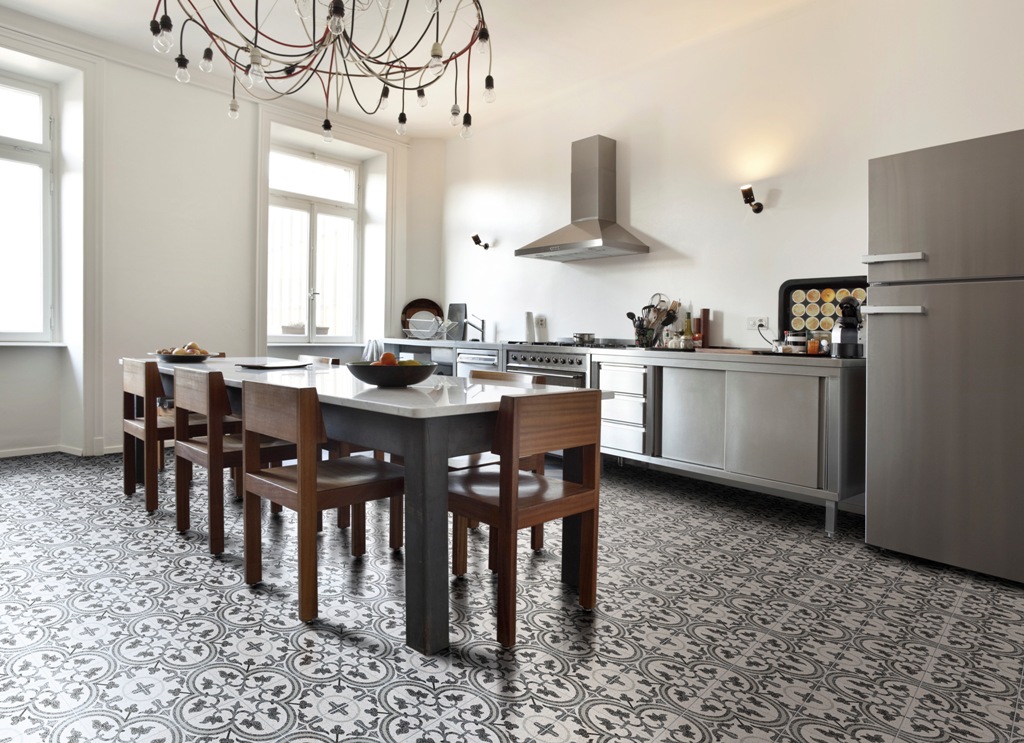 Firenze Tile

If you are looking to change your kitchen units in a year's time, it might be better to acquire all the elements together, to ensure colours can be matched to get the best end result.
A common concern which our customers often share focuses on the durability of kitchen flooring. They worry that laminate might chip or wood might stain, whilst tiles offer a high quality, robust solution to this problem, which is often required in a busy environment such as a kitchen.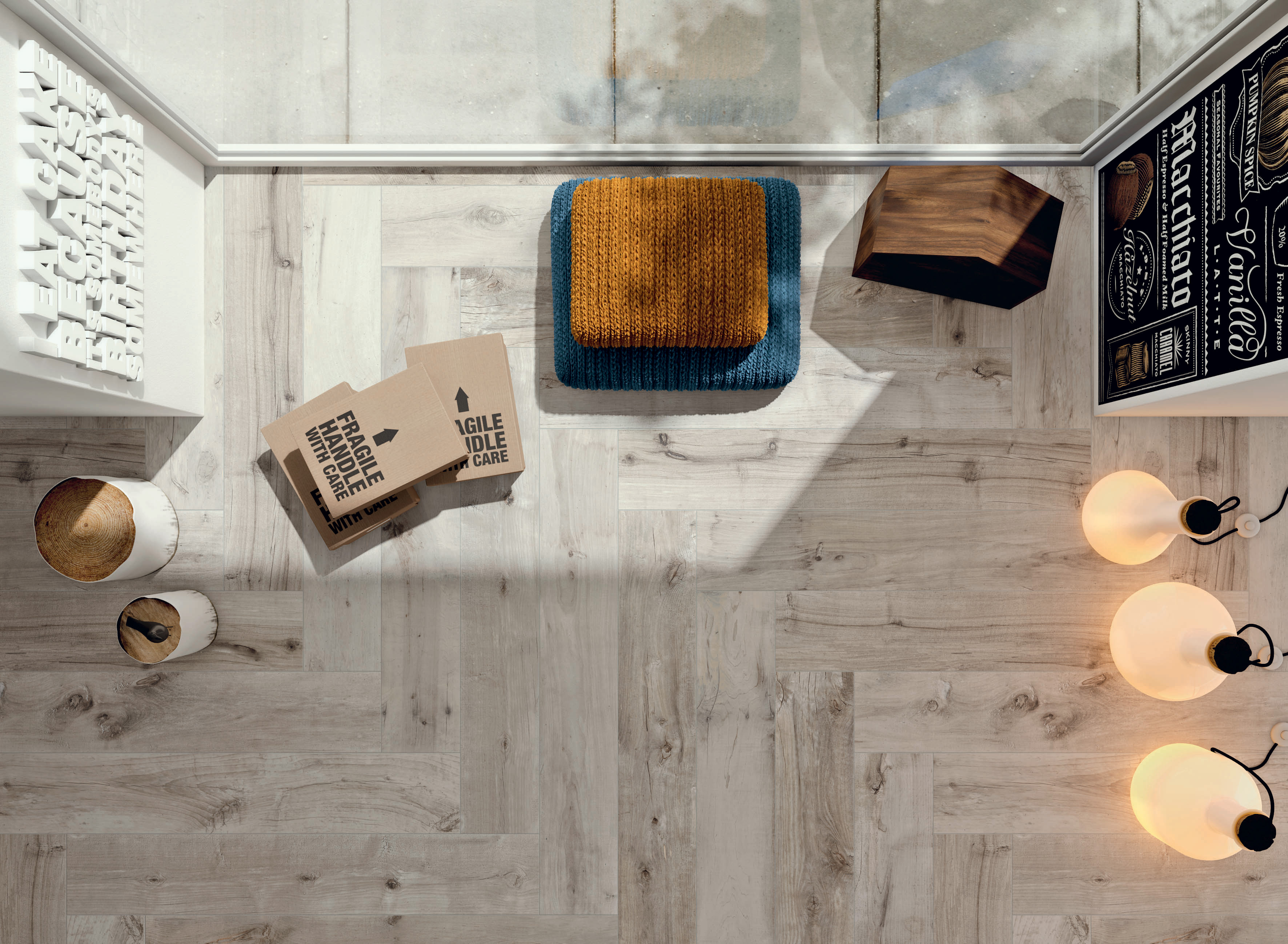 Dakota Grigio Wood Effect Tiles

Wood-effect tiles are becoming a popular choice amongst homeowners, especially in large open plan kitchens. Many are opting for this new because the tiles are so low maintenance when compared to the 'real thing'. There is no need to varnish or treat the product, and there is no danger of the colour fading or warping, which can be a worry with wooden floors.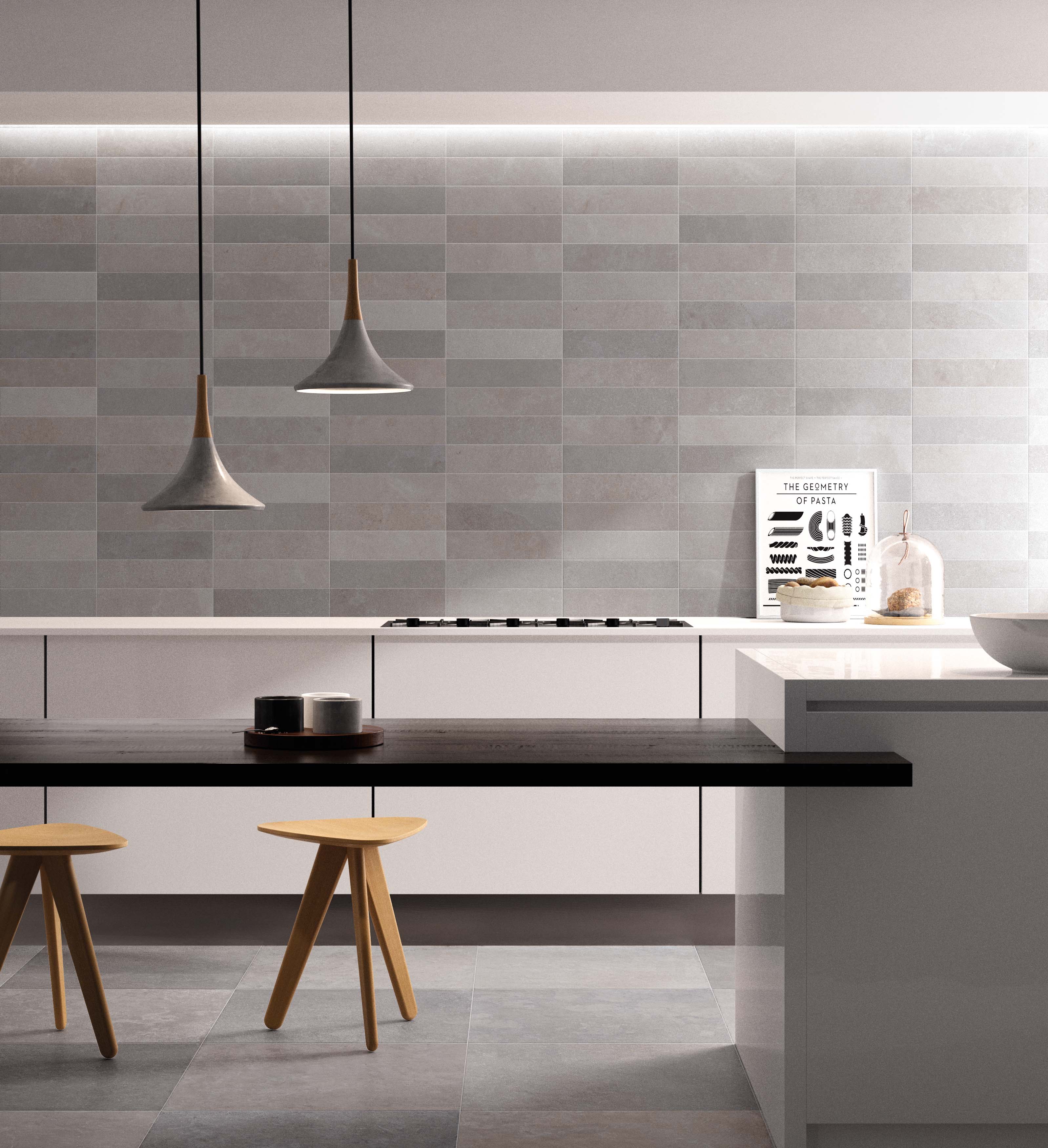 NO_W Gray Tile

For more information on how you can achieve your dream kitchen flooring, visit our Cheadle showroom or give us a call on 0161 485 1373.