How to Create a Beautiful, Luxurious Bathroom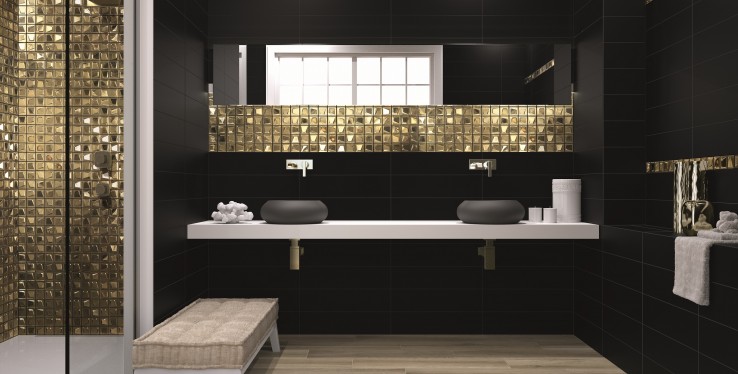 Create the feeling of a luxurious boutique bathroom in your home by investing in high quality tiles, fixtures and fittings, ensuring your space has a definite sense of style and elegance - the perfect haven of tranquility.
Achieving the feeling of luxury at home…
Tiles
A range of tiles can be used to achieve a premium look; from traditional lighter colours such as nude, earthy shades to darker, more moody tones. The correct tile choice is essential as it creates the base for your room and can make your bathroom feel elegant and indulgent, the ideal escape from the pressures of everyday life.
The Gilded, Emphasis Dune tiles are a bolder, more daring tile choice ensuring a sense of opulence and grandeur is achieved, whilst the use of darker tiles complement the hints of gold, making this a central focal point in the room.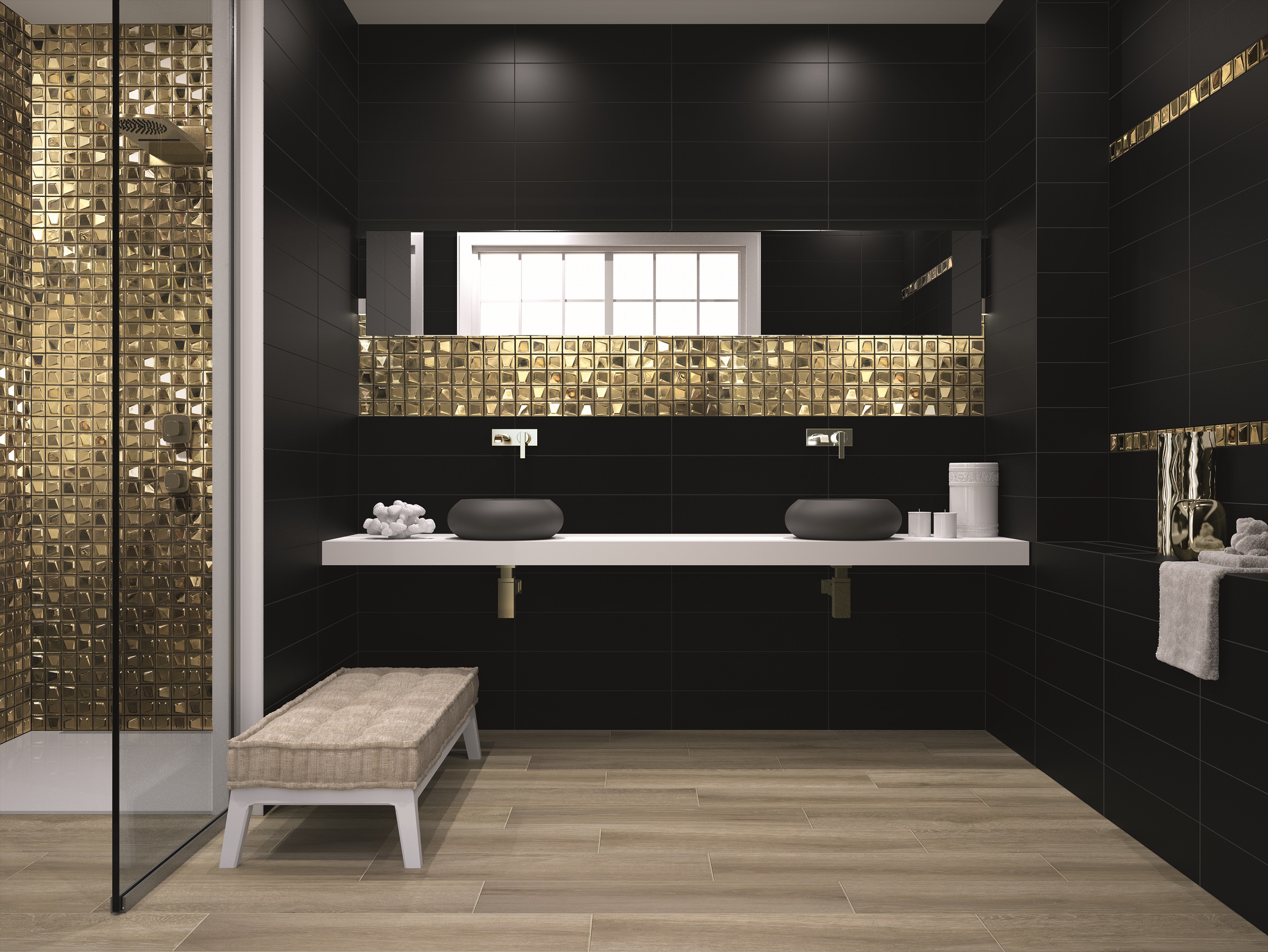 Marazzi Marble
Another way to achieve a high-quality bathroom look is to introduce marble tiles into the space. Marble oozes timeless, traditional whilst evoking feelings of serenity and peacefulness, providing that 'spa-like' feel.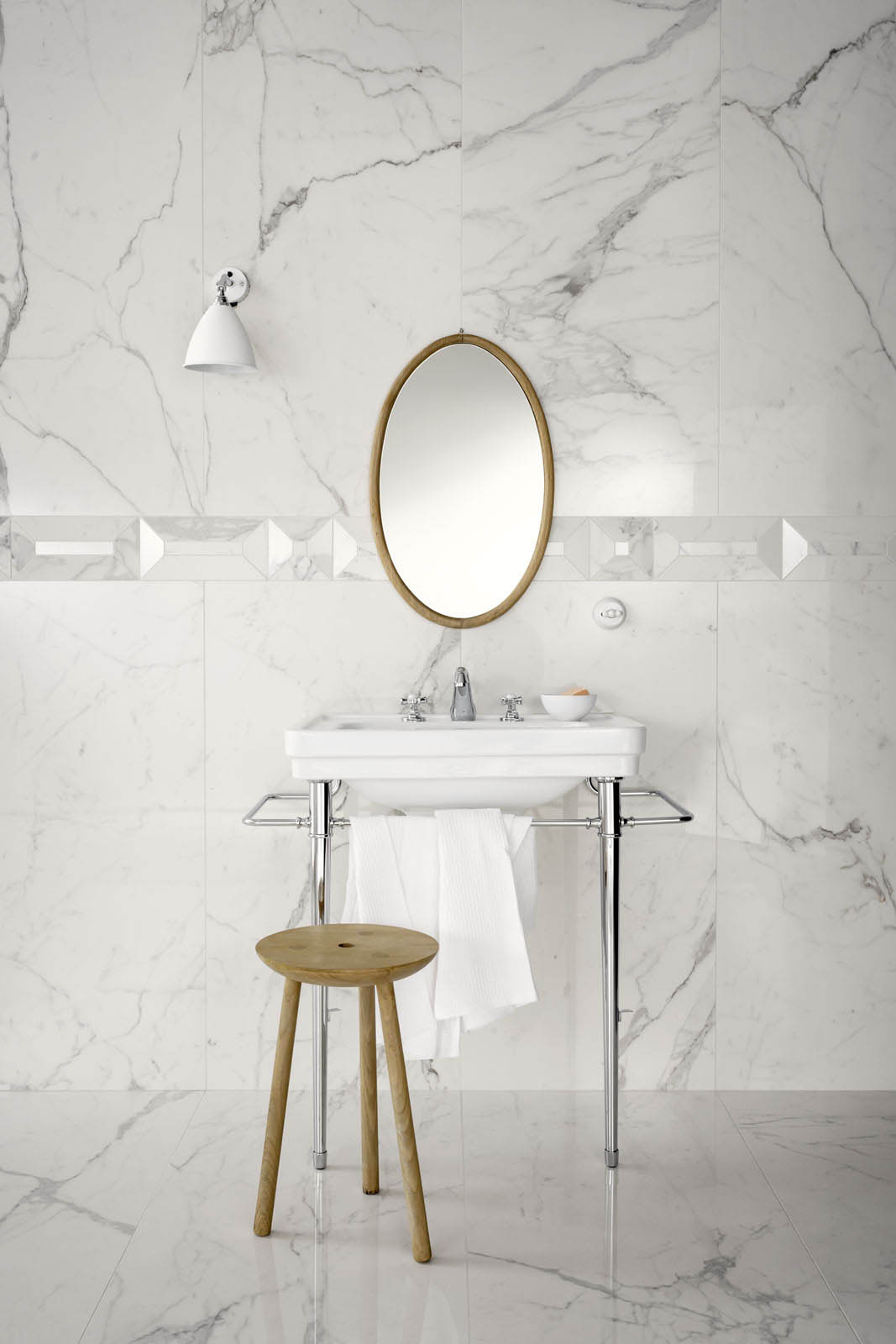 Whatever your preference, whether it be simple or more extravagant, luxury bathroom design is always achievable and never goes out of fashion.
Adding luxury through fixtures…
Here at Real Stone and Tile we believe that introducing small, yet stylish features into your bathroom alongside high-quality tiles, can really bring a room together and create a stunning space for relaxation.
The premium bathroom range by BAGNODESIGN captures this sense of elegance, with high quality and stylish bathroom fixtures. The Glass Elba Basin adds a special touch to any bathroom, reinventing something as ordinary as a sink into something to be admired and showcased. Attention to detail through high end fittings is key to completing the luxury look whilst ensuring this stands the test of time and the changing trends.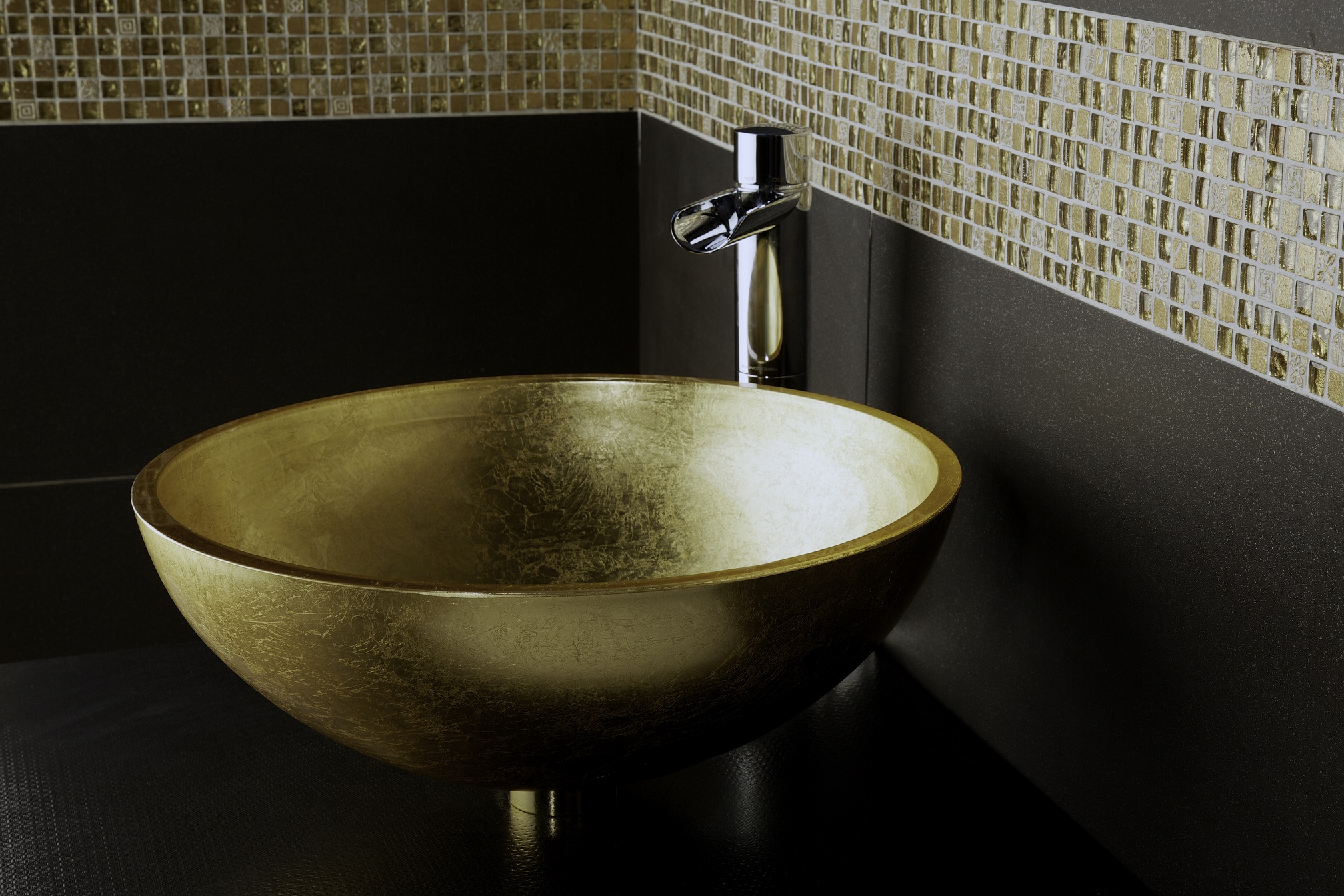 Nicolazzi Tap
If you prefer the more industrial look, then the Nicolazzi tap is an excellent way to add a combination of both modern and traditional styles. The tap introduces texture to your bathroom without compromising on elegance through the soft, rose-gold colour which complements any glamorous design.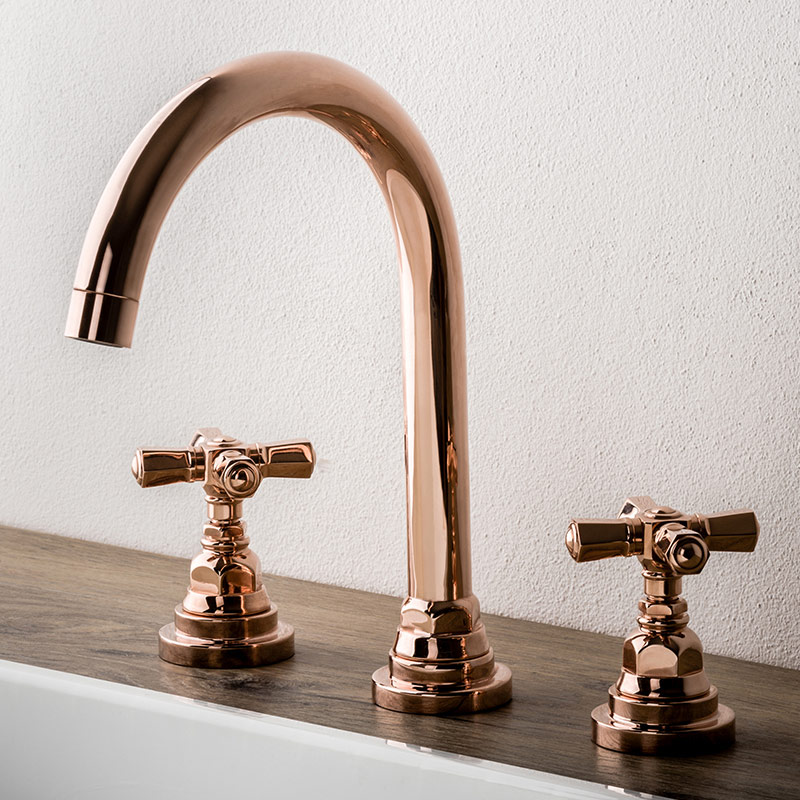 Your bathroom should be a space that can be enjoyed and most importantly a sanctuary for you to unwind and de-stress. Investing in the best quality tiles and customising your space to suit your exact needs, is vital to transforming your bathroom to ensure a timeless, elegant design is achieved.
Visit our Cheadle showroom to explore our range of tiles, bathroom suites, fixtures and fittings or call 0161 485 1373 for more information.