How to create the perfect luxury bathroom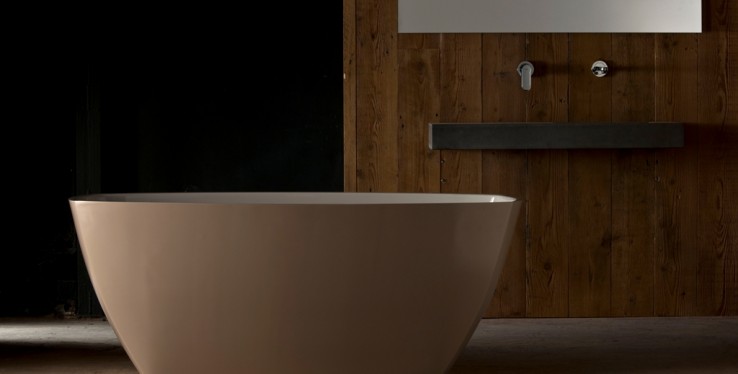 A bathroom should be a place of tranquillity, somewhere to relax after a long hard day or to get ready with ease on a busy morning. So why not make your bathroom a place of luxury rather than it being just a necessity? We have picked out a range of show stoppers to wow you and give you some inspiration for your bathroom.
There a few things you could consider if you want to create a luxury bathroom.
Tiles are a popular choice when it comes to bathrooms, however we understand that investing in tiles is a commitment so we want to be sure that you feel confident with your decision.
Tiles tend to be low maintenance as dirt and grime can be wiped away easily and with our range of colours, finishes and sizes, there will always be a tile to suit everyone's tastes.
A couple of options that we love are natural stone tiles or porcelain wood-effect tiles which have a very low absorbency and are also hardwearing which is important for bathrooms. They are aesthetically pleasing, adding a smart and sophisticated look to the room.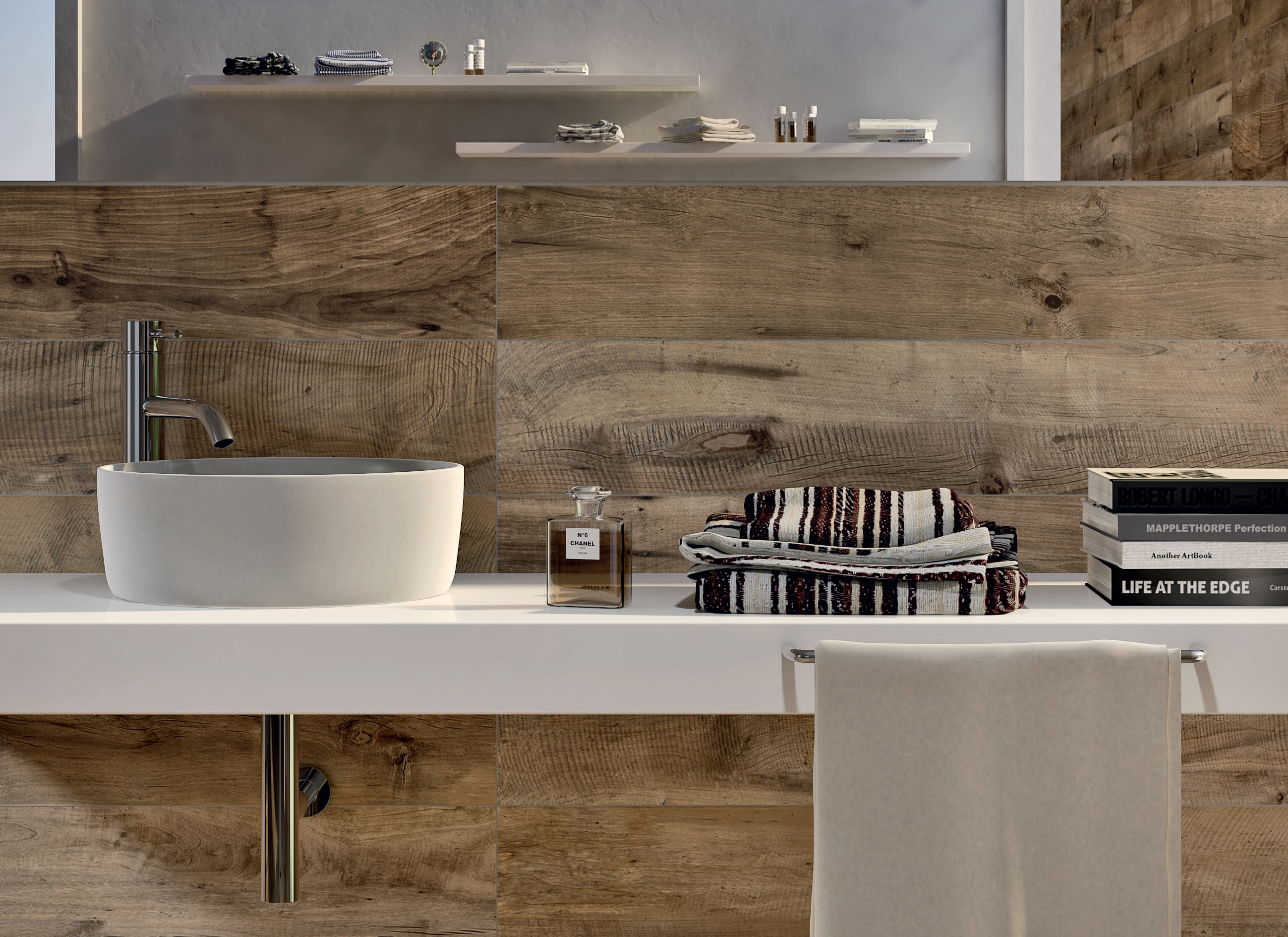 There are no rules when it comes to the 'right' colour in bathrooms; many people opt for neutral tones so that it brightens up the space but it doesn't mean that dark colours are a no go.
You could even combine a black and white scheme if you are undecided on one colour. If you are into metallic colours, rose gold could be an option for you! It is a big trend at the moment and we can help you find the perfect finish, whether that be for your taps or drawer handles.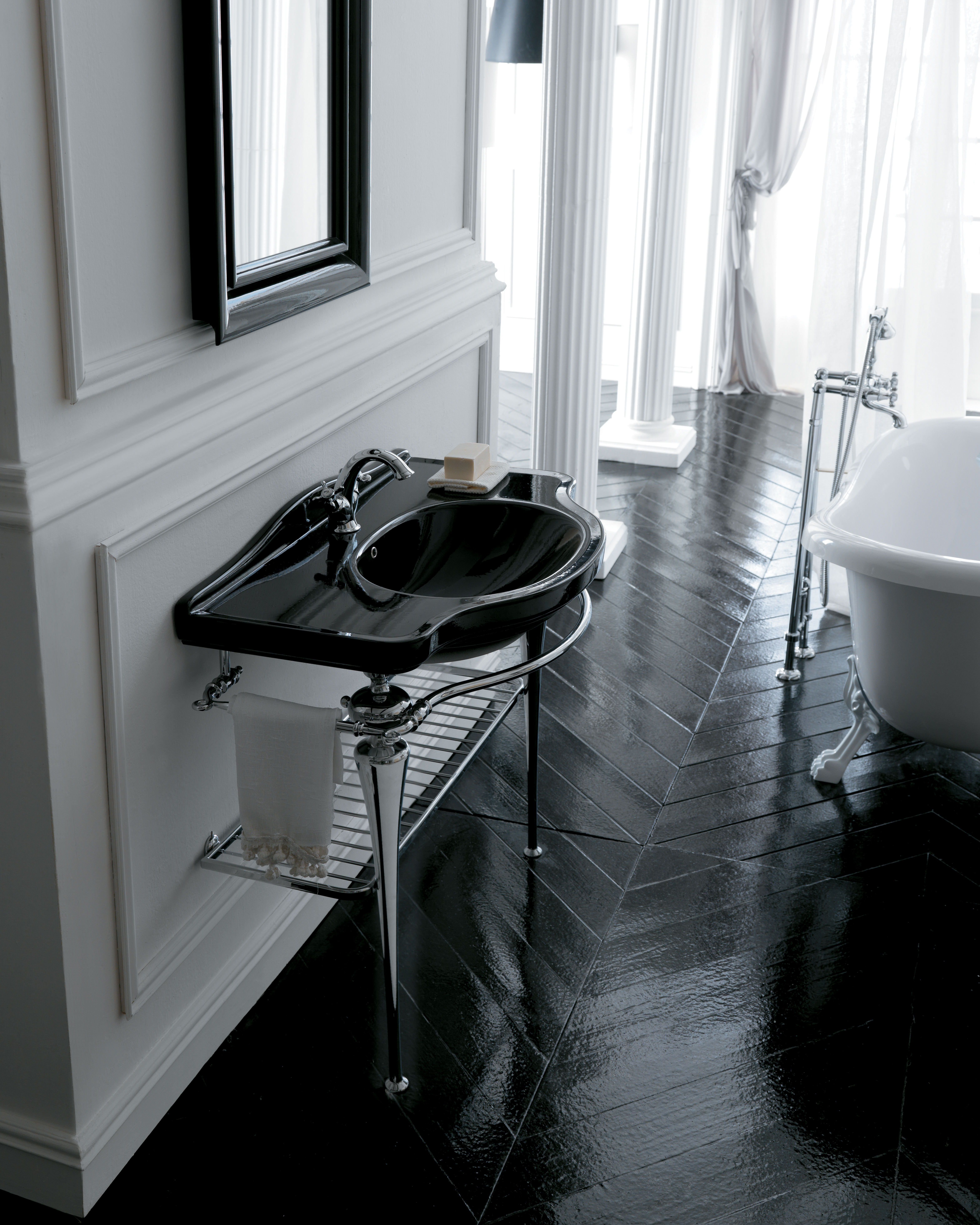 Deciding on a suite for your bathroom can be a difficult choice. We have a range of showers, baths and wet rooms that you can choose from. For showers, a large shower head offers a refreshing rainfall effect that adds a touch of glamour.
Or if you prefer soaking in a tub, our designer baths can offer you hours of relaxation. All these options can be customised exactly to your taste, so it will be just what you desire.
At Real Stone & Tile, our priority is making sure you have everything you need to create your ideal home. We hope this blog has given you some ideas on how to create a luxury bathroom suited to your taste. Be sure to visit our Cheadle showroom or call us on 0161 485 1373 – we're open 7 days a week!