How to incorporate Dulux's 2022 colour of the year into your bathroom.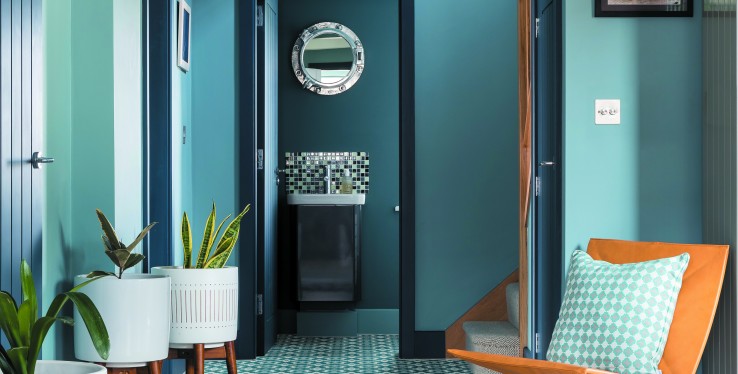 With aims of boosting morale and manifesting freedom and optimism, Dulux has awarded 2022's colour of the year as Bright Skies, an airy and fresh tone that breathes life into any space.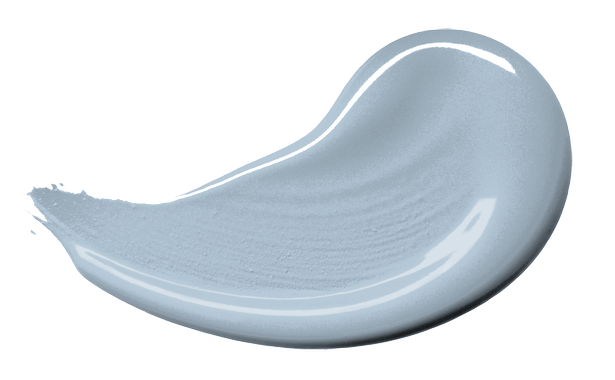 At Real Stone & Tile, we believe that your bathroom should incorporate a reflection of positivity and freedom as a daily reminder that our routines are shifting back to normality.
As schedules are now filling up and the world re-opens for public use, we believe in the importance of taking that extra time that we may have taken for granted over lock down and reminding ourselves of the sanctuary of self-care. Our bathrooms can be a place of relaxation and peace, as we often wish we had more time to soak in a hot bath or shower!
With our many years of experience in creating luxurious yet practical bathrooms that adapt to the evolving trends, we trust that our top picks will leave you feeling on cloud nine.
Dulux's describes Bright Skies as 'an airy and fresh tone that opens up and breathes new life into any space.'
Whether you choose to feature this wall in a specific area or embrace its empowering colour across all four walls, Bright Skies' pastel tone is able to compliment a range of our tiles without leaving your bathroom feeling crowded.
Why not incorporate a mixture of tones to add depth and strengthen the theme of your bathroom?
Showcased below is Ca' Pietra's Floris Denim Encaustic tile, paired with a mixture of dual blue Tones. The accompaniment of the contrasting cheerful yellow pairs beautifully against the fresh blue shade and takes position as the statement piece leaving the blues to harmonise as the primary colour of the image.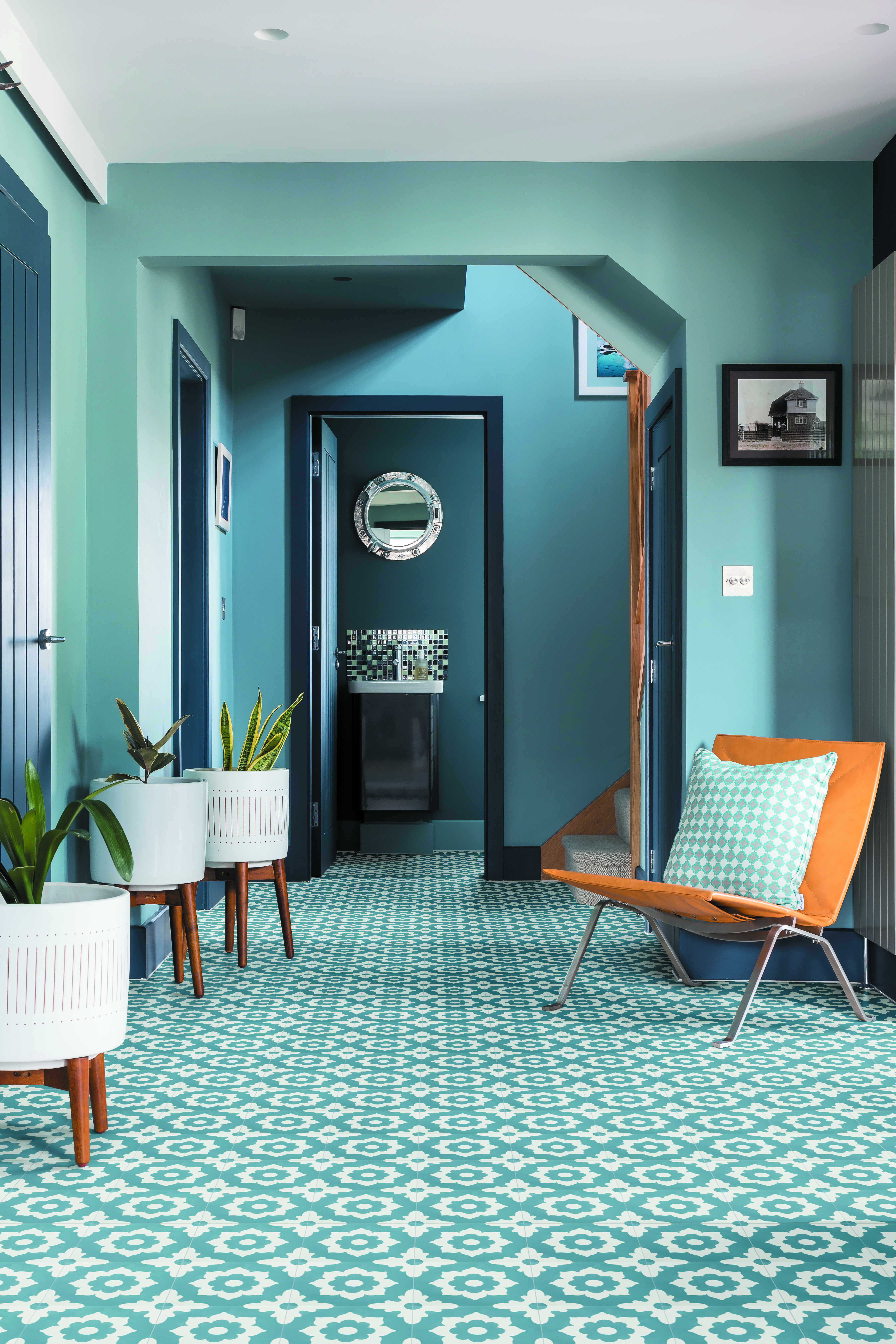 The versatility of this refreshing blue shade allows it to integrate seamlessly into almost any colour scheme that you think may benefit from a touch of vibrance.
The image below projects a subtle incorporation of Alfriston Clergy Sea Kale tiles.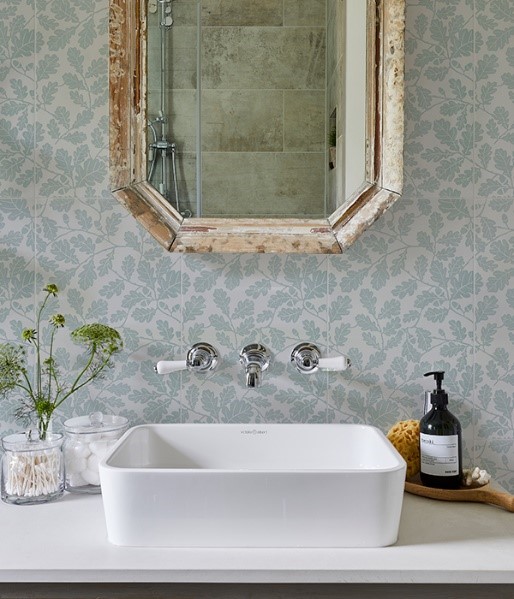 Providing a muted and slightly more minimalist approach to the trending pop of colour, this tile adheres well with many modern tastes that adopt more rustic implementations such as stripped, natural woods and gives the popular unfurnished / distressed look a polished edge.
If you don't fancy committing to a sky so bright, the practical combination of our tile against the mounted silver faucet and stand alone sink creates a perfect subtle transmission into colour without feeling daunting.
Incorporating your personal taste into incoming trends whether they be softly integrated or boldly executed to make your space work for you is at the forefront of our beliefs.
Here at Real Stone & Tile, our range of product and designs are able to accommodate for each unique taste whilst preserving the importance of maximising and brightening your space.