How to Incorporate Modern Mosaics into Your Home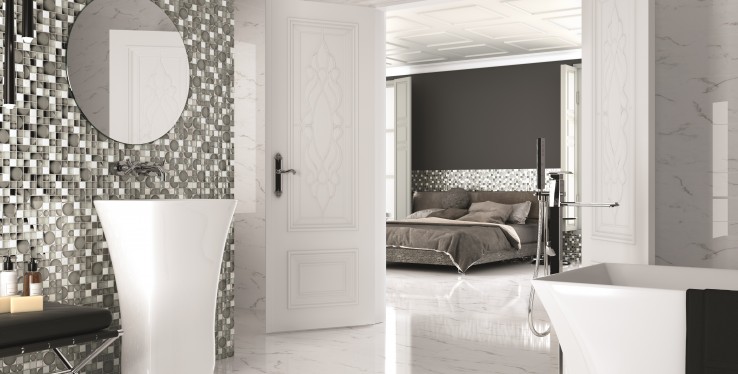 In the traditional sense, a mosaic is usually formed from small pieces of coloured material which collectively creates an image or decorative pattern. Whilst this is an ancient technique, mosaic tiles are still a popular design choice and feature in many modern interiors. Whether that be in stylish bathrooms, glorious entrance halls or exquisite kitchen backsplashes, mosaic patterns are an innovative way to create showstopping spaces which are both timeless and contemporary.
Here at Real Stone and Tile, we are proud to stock premium products distributed by Dune UK. This luxury brand offers a variety of exclusive ceramic tiles and mosaics that are beautifully designed with the highest level of quality in mind.
Dune, Aquarius
The Dune Aquarius tile is perfect for those who wish to add an element of sophistication to their bathroom. When paired with stunning marble accents the monochrome colour palette will create an effortlessly elegant design, ideal for an understated feature wall. The contrasting tones complement traditional white bathroom fittings, imitating the appearance of a glamorous, pristine boutique hotel that is sure to leave your guests green with envy.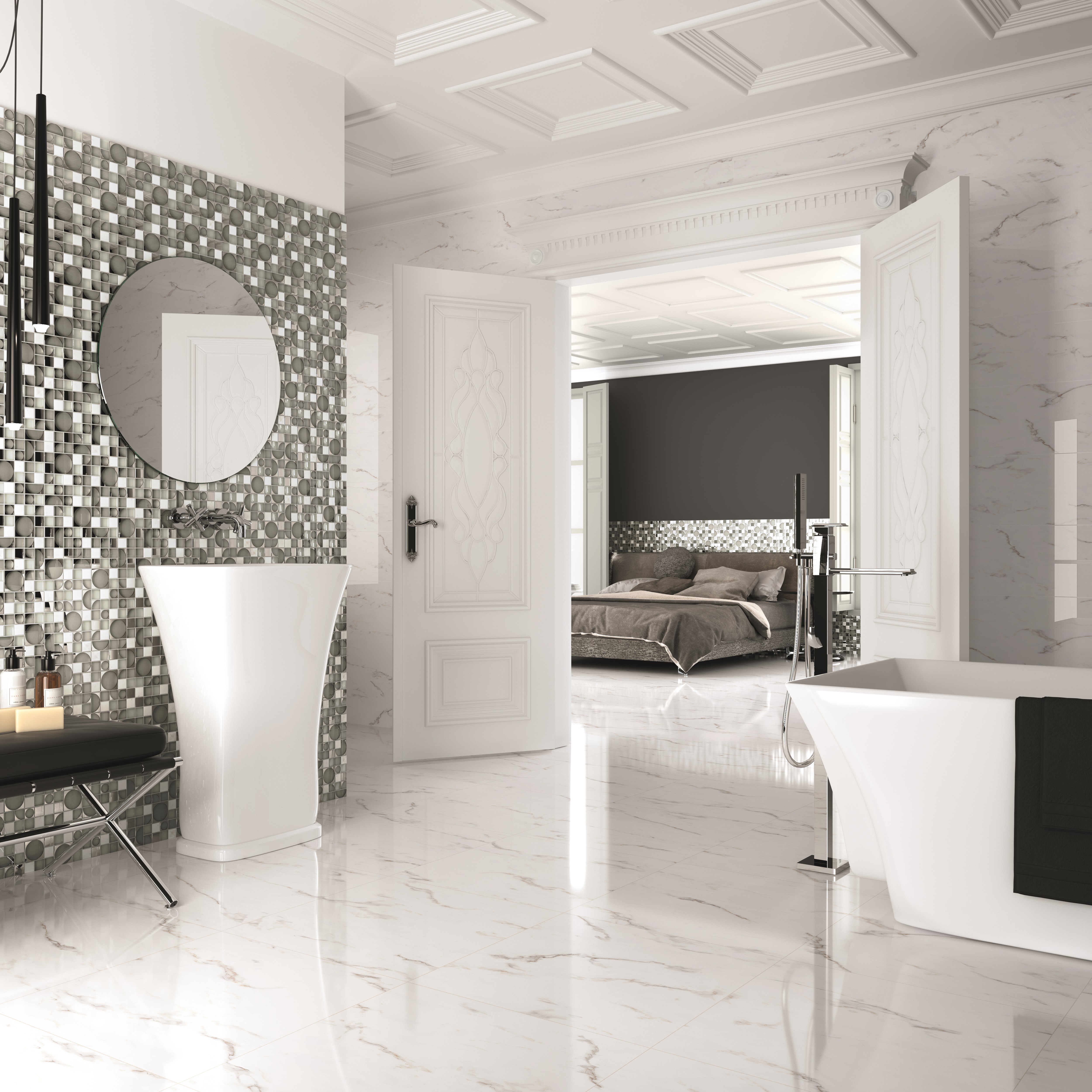 Dune, Duende Platinum
If you are seeking a more daring mosaic design, the striking metallic effect of the Duende Platinum tile is perfect for you. The added 3D texture will create depth to your space, resulting in an edgy aesthetic which is both unique and on-trend.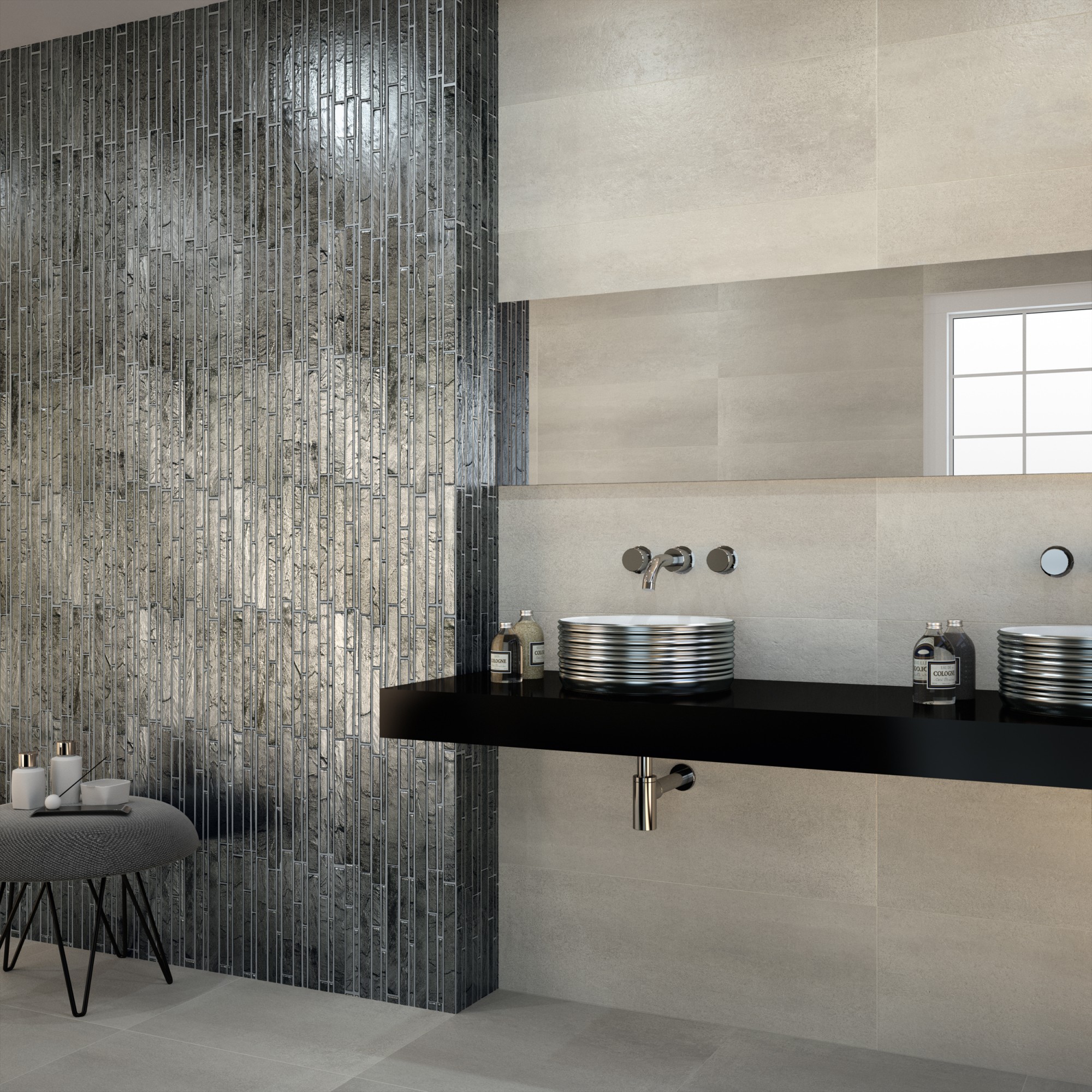 Dune, Eternal
The Dune Eternal tile creates the most spectacular kitchen backsplash that is both hardwearing and stylish. When paired with natural wood worktops, the copper tones and customary brick pattern make for a warm and traditional style, creating the ultimate contemporary twist on an authentic rustic vibe.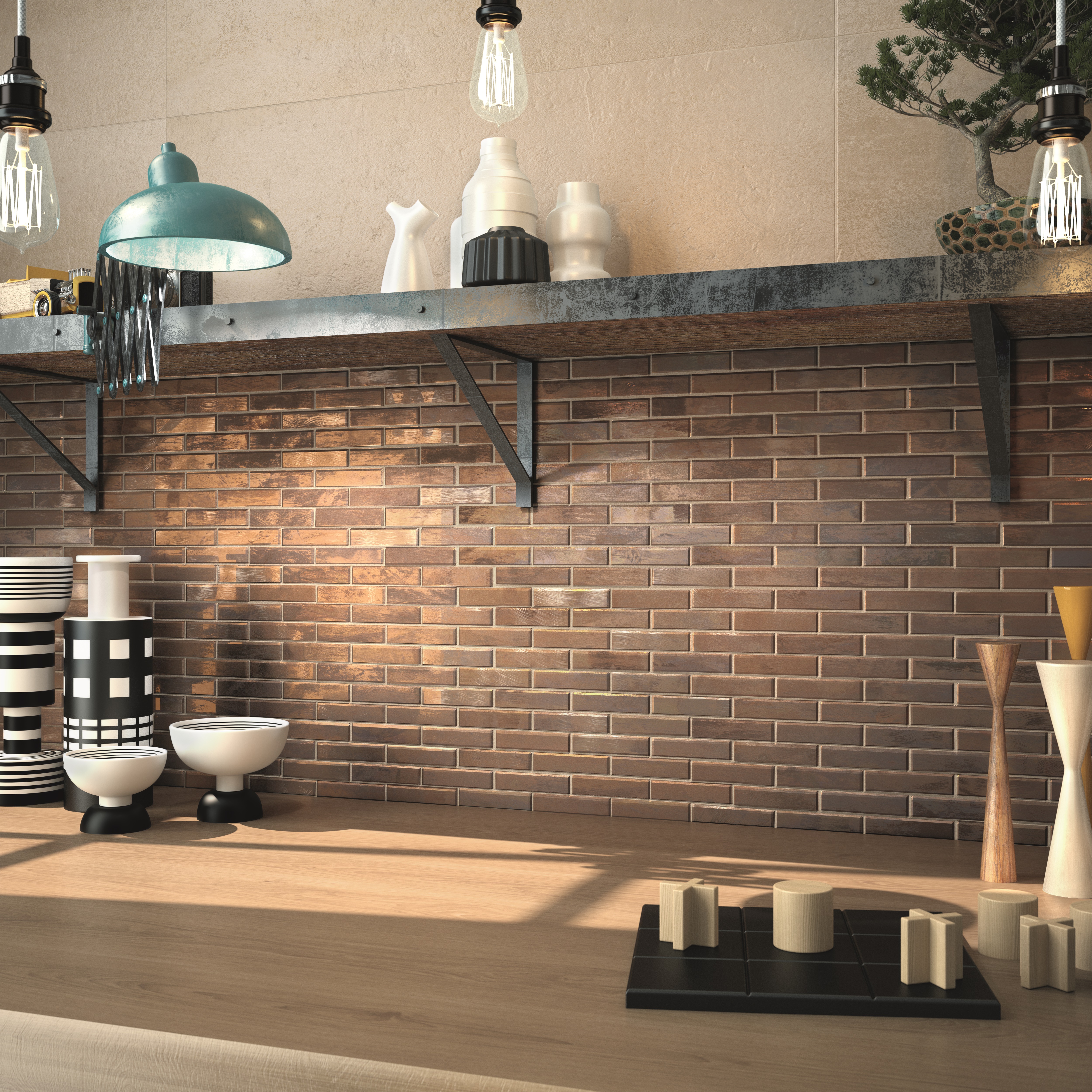 Incorporating mosaics into your home through a captivating wall feature, a modern backsplash or elegant floor design, is an excellent way to add interest to any space in your home. Whether you prefer a more understated or wish to experiment with mosaic, the incredible versatility of these tiles means any design is always achievable.
For more information on the Dune collection, visit our Cheadle showroom or call 0161 485 1373.