Incorporating Green into your Bathroom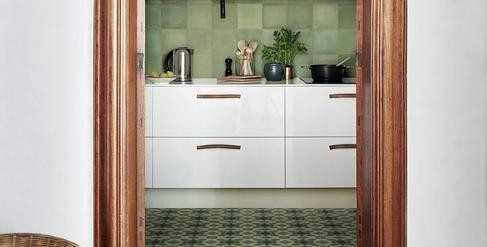 With the arrival of spring, the buds are blooming and vibrant colours are beginning to appear all around us. It is a time of revival and reinvigoration, which might prompt you to refresh and inject new life into your home. Why not welcome the sunnier days and warmer weather by introducing colour and brightness into your interior?
Green hues are super on trend, and are already making a big impact in 2022 as a popular choice for renovating homeowners. Green tones are associated with growth, new life, and nature, and they effectively introduce a calming, indoor-outdoor feeling to your home. There is even a green shade to match every aesthetic, whether it be a light flush of sage to amplify light, or a deep forest green to add character to your home.
In this blog, we will explore several ways to incorporate green tiles into your living space, with a broad spectrum of green shades and the accompaniment of complimentary bathroom accessories to match.
Dark and Mysterious – Forest Greens
Forest green is a very popular choice, and is great for creating a focal point in a room thanks to its rich, eye-catching qualities.
Forest green tiles are extremely versatile, pairing well with many colours, and look stunning in either a matt or glossy finish.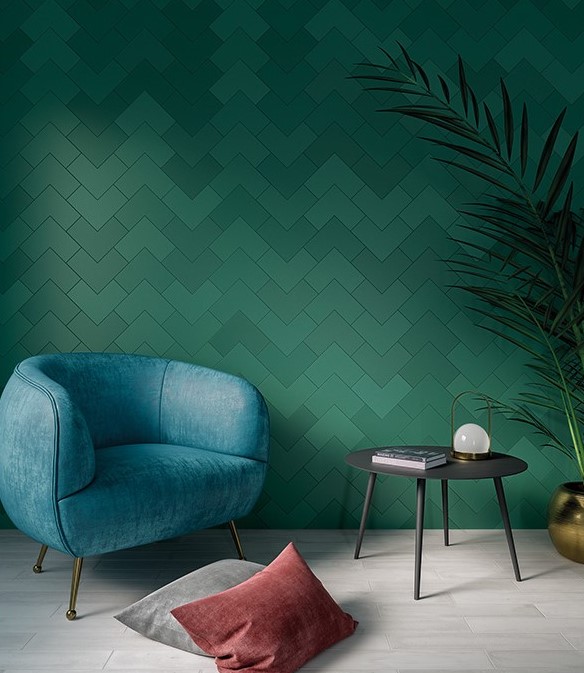 Ca' Pietra Abstract Porcelain Green Tile
Deeper tones provide the unique ability to compliment a matte tile finish for a contemporary effect. This quirky 'L shape' Ca Pietra tile works particularly well on feature walls to add interest.

Another unique feature of the Abstract Porcelain green tile is the subtle variation of forest green tones. Using multiple green shades in your living space helps to mimic the authentic appeal of natural landscapes, whilst simultaneously providing a flowing feeling of colour continuity for heightened impact.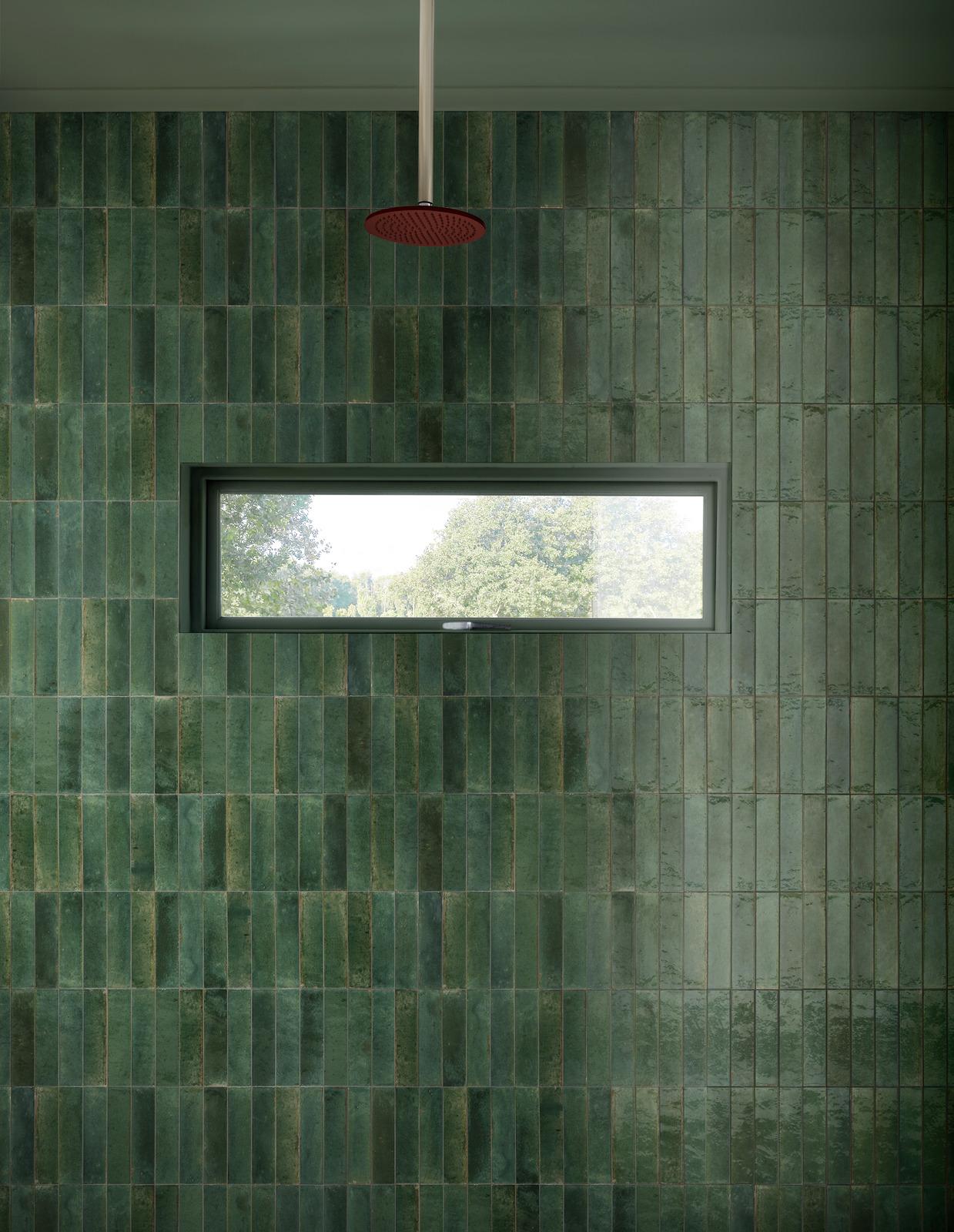 Marazzi Lume Green Lux Tile
Glossy tiles provide a luxurious effect, whilst adding to the feeling of a bright, open space with their ability to reflect light.

Forest green can be quite a heavy, rich shade, so choosing a tile with a gloss finish can help to welcome light back into the room. This prevents the space from feeling cramped, which darker colours can sometimes do.
Embracing the Jungle – Patterned Tiles
Creating an unmissable impact has never been easier thanks to our endless array of patterned tiling options here at Real Stone, Tile and Bathroom.
When making your tile choice for a feature wall, why not explore pattern and colour? When mindfully placed, patterned green tiles can help to add a pop of interest to minimalist interiors.
Or, for those fond of eccentric expressionism, try a tile with a high-impact motif.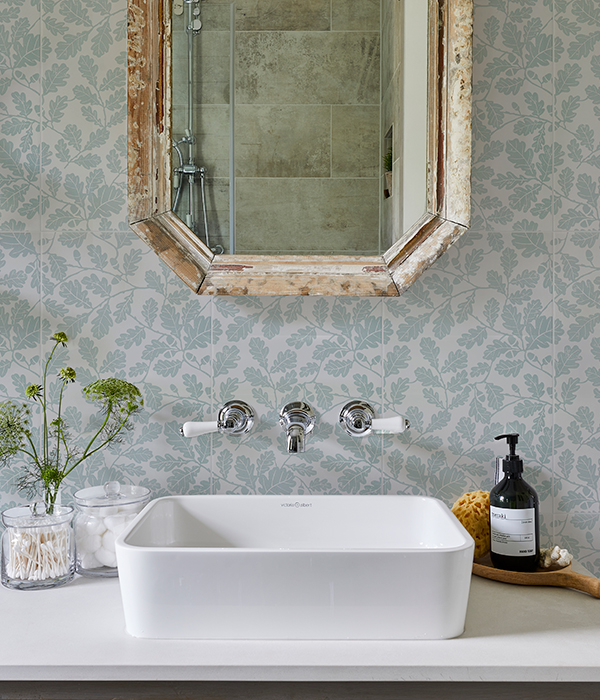 Ca' Pietra Alfriston Clergy Ceramic Sea Kale Tile
Inspired by the natural elements found in National Trust locations, Ca' Pietra's Alfriston Clergy Ceramic Sea Kale tile showcases a subtle hint of pale green through its delicate motif.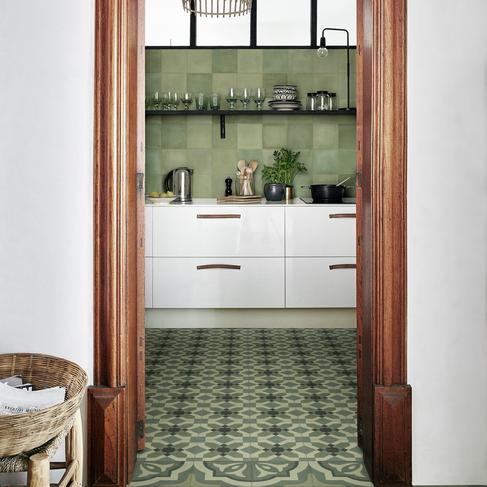 Marazzi D_Segni Blend Tappeto 3 & 4 Tiles
Marazzi's D_Segni tile collection features a variety of traditional, Victorian themed patterns in a range of attractive green shades. Ideal for any living space, this stunning selection of vibrant green tiling options add character to any home.
Styling Green Tiles
It is important to select the right furnishings to pair with your green tiles. However, fortunately green is versatile enough to compliment many different colours, making it one of the easiest tones to experiment with.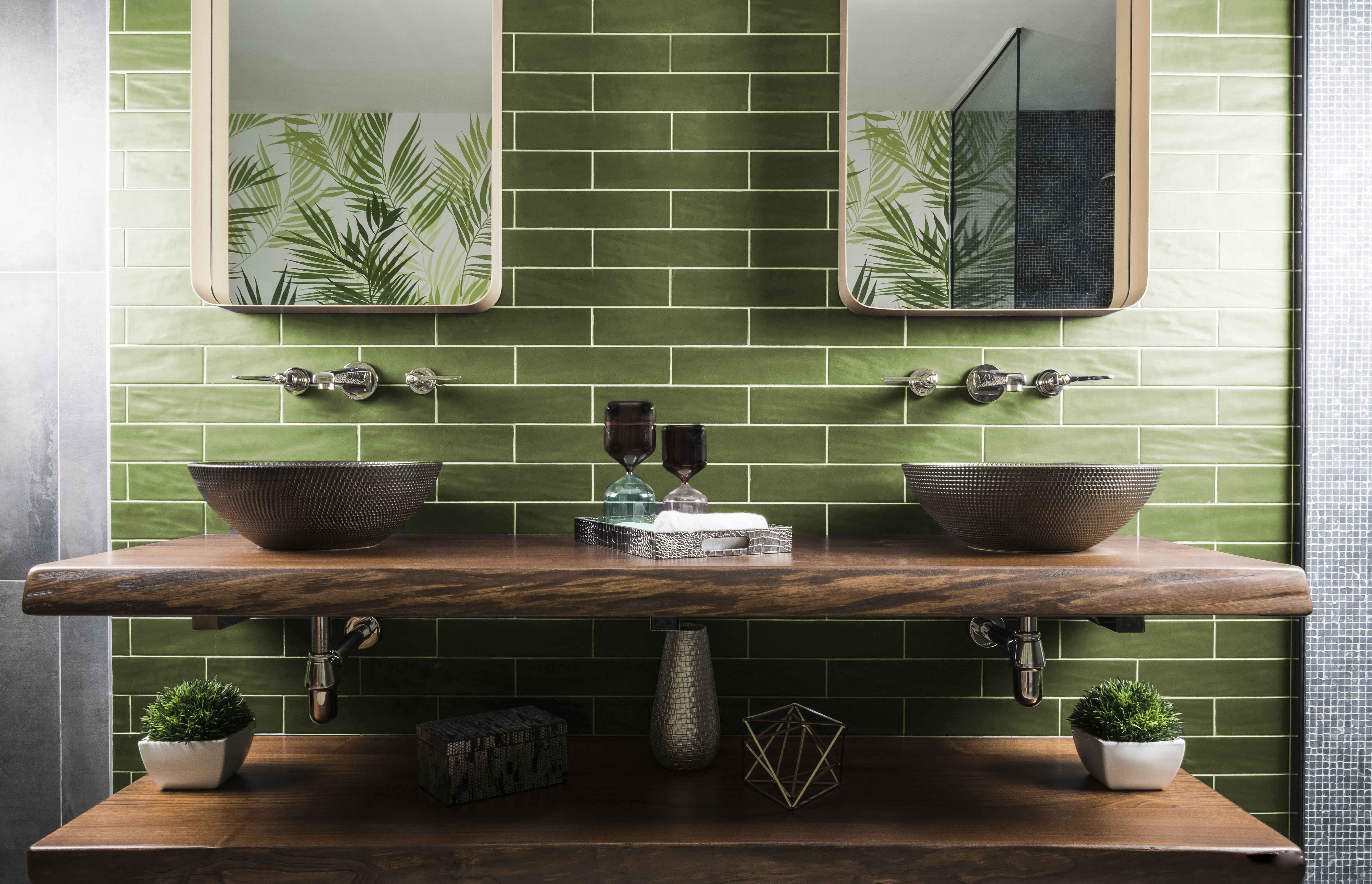 Bagno Tuscany Range
Intensify the natural theme of your interior by pairing green tiles with wooden bathroom furniture.
Bagno's Tuscany countertop shelf is a luxurious choice which pairs perfectly with green tiles, featuring a bold, authentic wood grain pattern for the ultimate indoor-outdoor effect.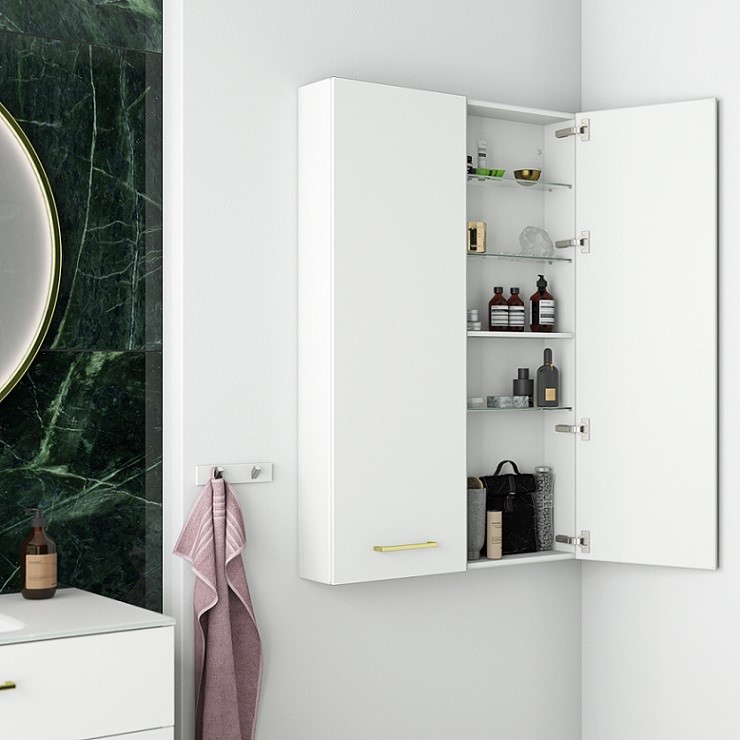 Dansani Calidris
Opting for neutral tones alongside a vivid coloured feature wall helps to emphasize a minimalist feel within your living space. To avoid clashing colour palettes, choose neutral coloured bathroom accessories such as the Dansani Calidris Bathroom Furniture Collection which allows your feature wall to stand out as intended whilst maintaining a clean feeling aesthetic.

---
If you're interested in exploring our range of green tiles and complimentary bathroom accessories, either pop in and see us on the Stanley Green Trading Estate today or contact us on: 0161 485 1373