Introduce Timeless Appeal with Marble-effect Tiles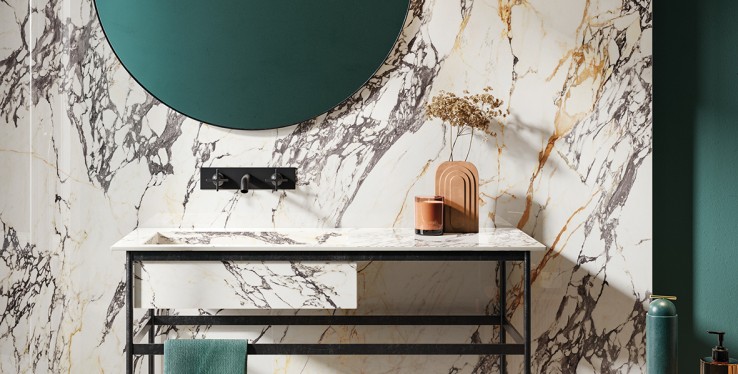 Marble, an age-old classic, guarantees a glamorous and sophisticated effect when introduced to any room of the home. And with a huge variety of stunning colours and shades to choose from including white, black, grey, gold, green and brown, there is no doubt you will be able to create the aesthetic appeal you are after. However, with its natural beauty comes a higher cost.
Luckily, these days that needn't be too much of an obstacle, as there are plenty of marble-effect alternatives made from hardwearing, low maintenance materials such as porcelain. With a great reproduction, it can take a keen eye to notice the difference.
Here at Real Stone & Tile, we have an extensive and carefully selected range of tile options with something for everyone, and every budget. If you love the look of marble but are after a lower cost alternative that has the same wow factor, we have plenty of options for you.
Flaviker Supreme Evo
We source tile collections from around the world, bringing together some of the finest brands under one roof. Flaviker is an Italian brand that we are immensely proud to work with, producing indoor and outdoor full body porcelain stoneware of a superb quality. Supreme Evo is an elegant and luxurious marble-look collection by Flaviker, which comes in a range of stunning colour palettes to compliment every home.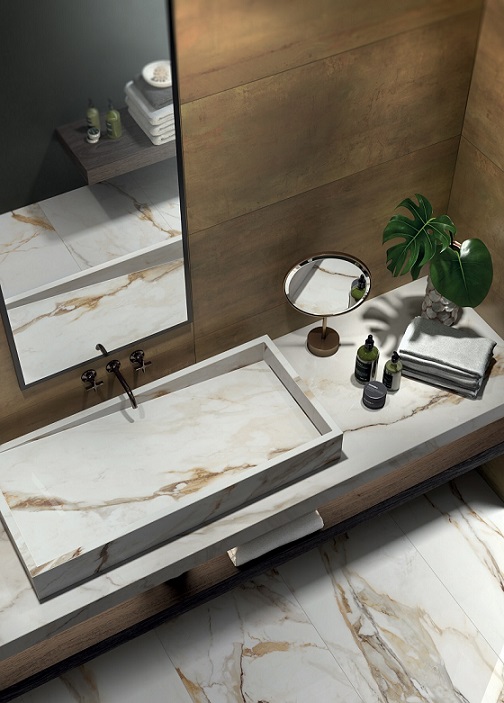 Each colour is based on a different marble variety; 'Antique White' is deeply veined with rich gold tones, and blends well with a warmer palette, whereas 'Grey Amani' is a cool blue-grey hue with white veins and a much subtler marbling effect.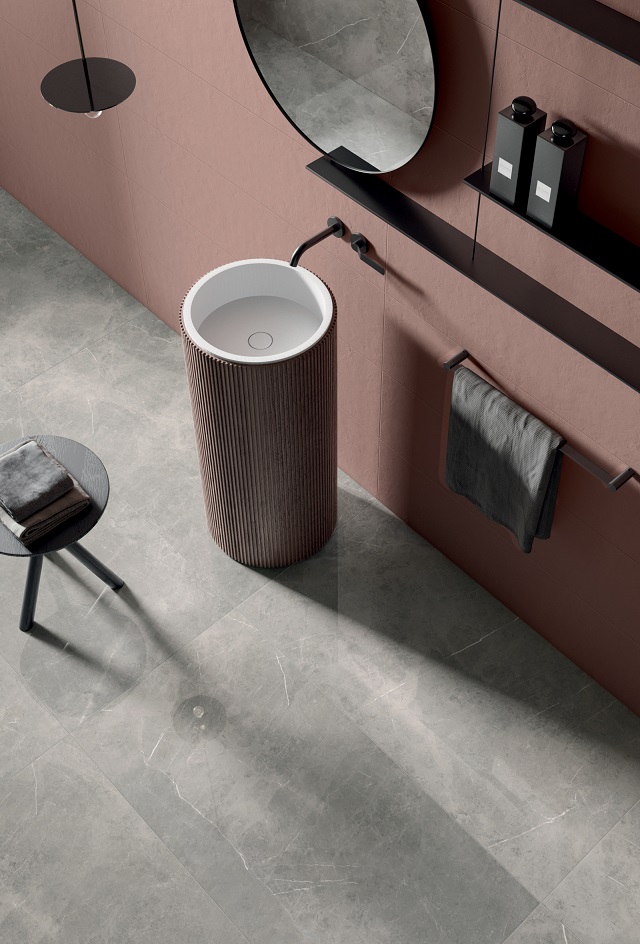 Classic Marquinia forms a striking contrast with white veins rippling through jet black, and Pure Statuario, Statuario Superior and Invisible Select present varying options of traditional white marble with grey veins.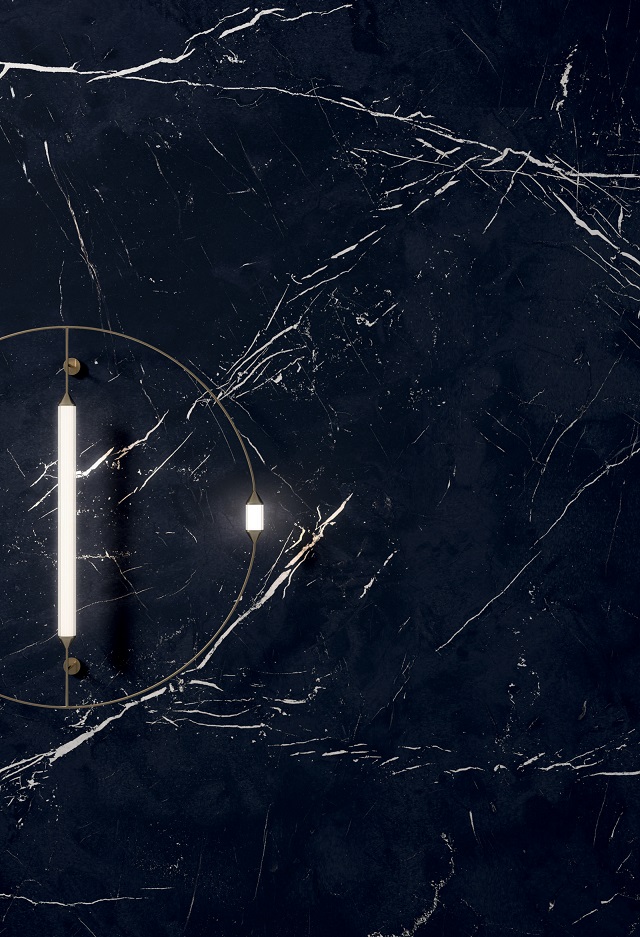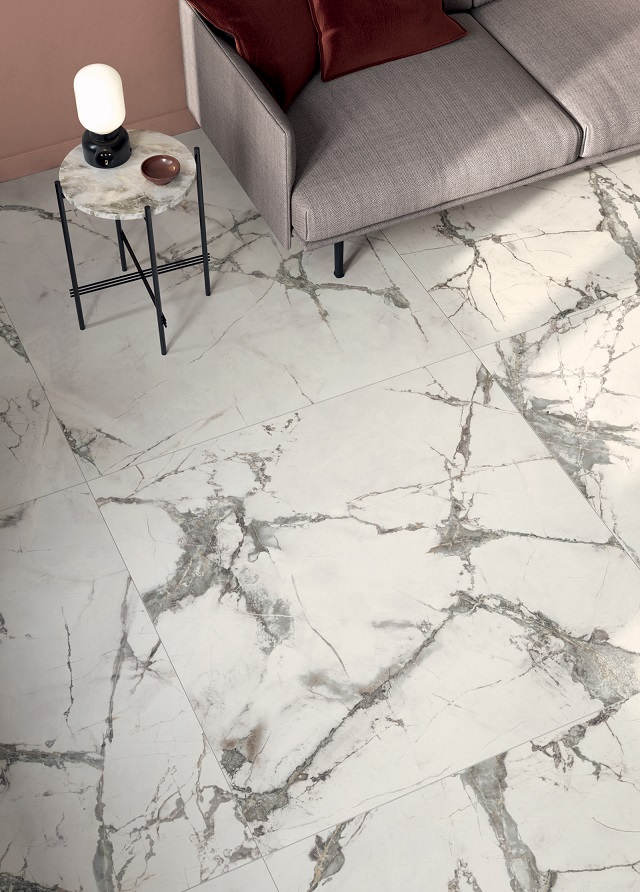 Supreme Evo is so versatile that it even allows for mixing and matching to create a unique and stylish aesthetic. With nine variations to choose from, the colour combination possibilities are endless.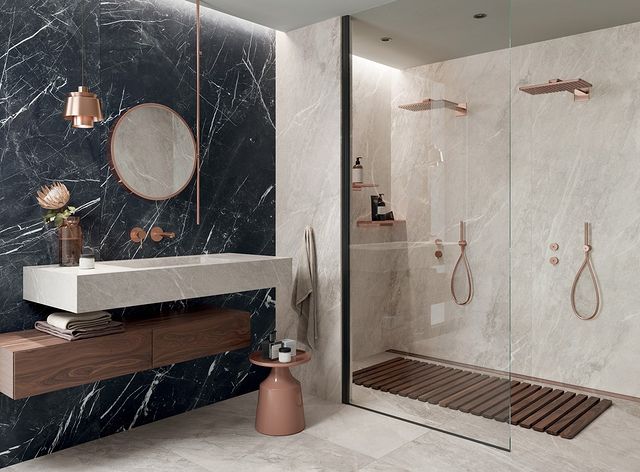 Flaviker Supreme Treasure
For an even more luxurious feel, take a look at Flaviker's Supreme Treasure range, which is a white marble-effect collection enhanced with flashes of colour that are reminiscent of precious stones and metals.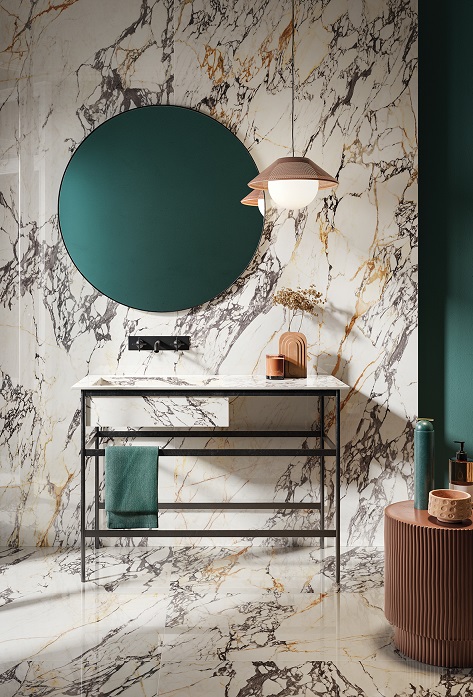 Corchia Gold is a distinct, eye-catching tile with veins of dark grey and deep gold running throughout. Create an interior to be envied when paired with a pop of bold colour.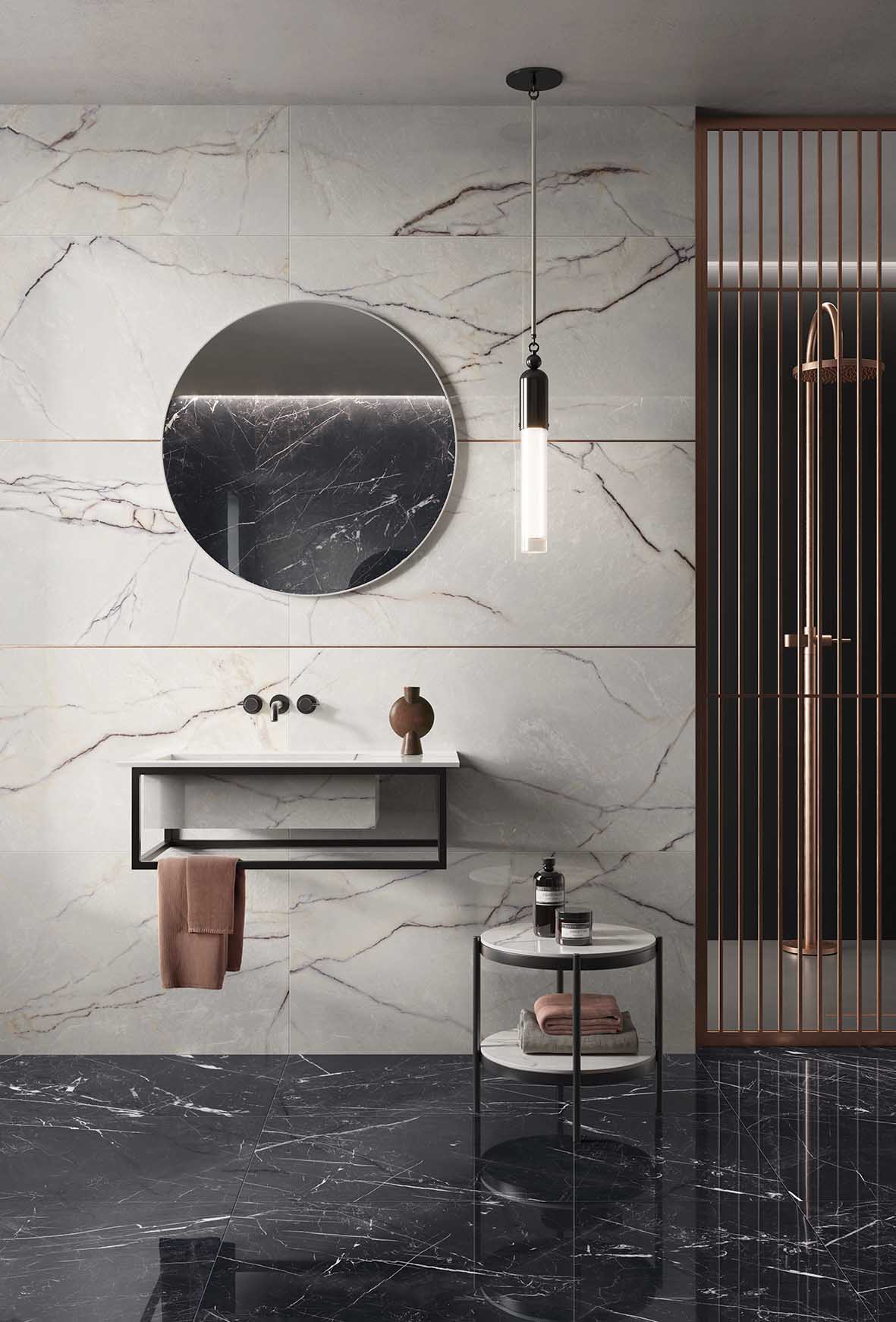 Greylac Platinum, which features an almost pearlescent sheen, pairs well with fixtures of any finish including gold, silver and black, and Luminous Everose appears to be adorned with ripples of rose quartz.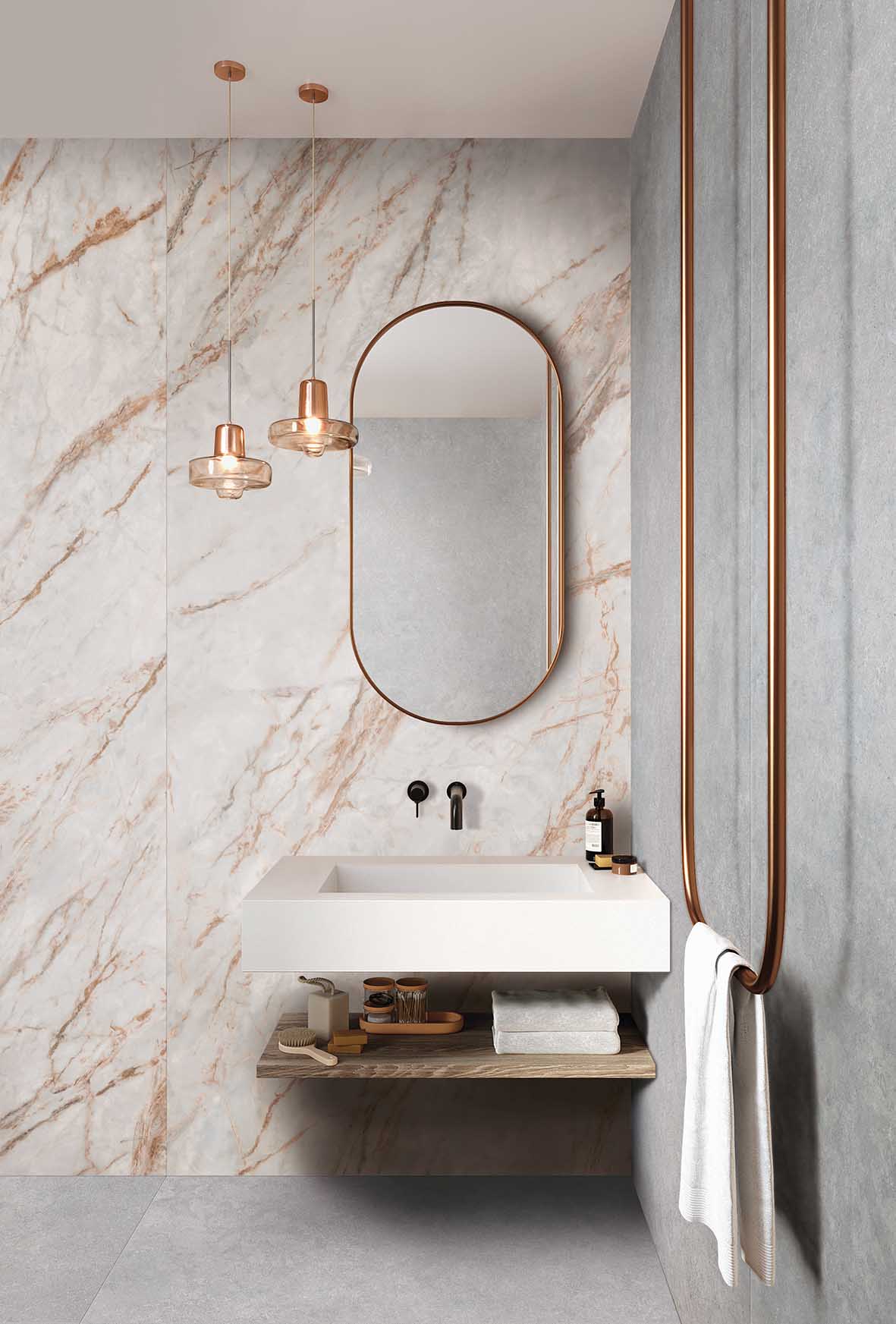 There are many benefits to porcelain, including its highly durable nature. Flaviker's marble-effect porcelain tiles are suitable for use on floors, bathroom walls – and can even be laid as a countertop to create a show-stopping kitchen surface. Unlike natural stone, porcelain is stain and water resistant, incredibly hard-wearing and has the added bonus of requiring very little maintenance. What's not to love?
---
To discuss your latest project, either pop in and see us on the Stanley Green Trading Estate today or contact us on:
0161 485 1373
info@realstoneandtile.co.uk