Looking for the perfect tiles to go with your black bathroom fixtures? We've got you covered...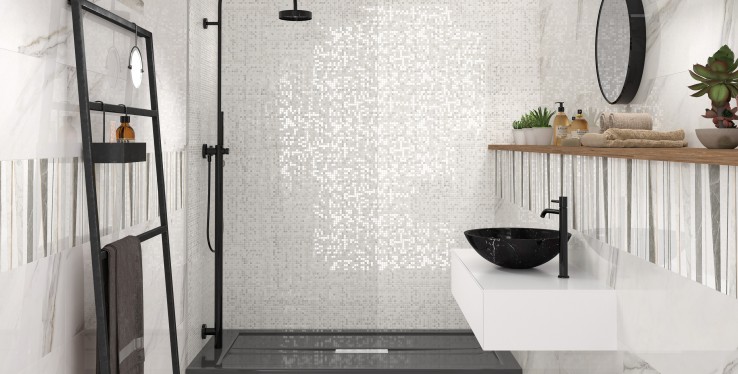 Black fixtures are sky-rocketing in popularity at the minute, and we are fully on board with this trend. There's something fresh and edgy about black taps and fittings that just injects a certain chic-ness into your bathroom- they give the whole space a modern and confident character. When paired with neutral colours, you don't have to worry about it clashing, so it can work in multiple colour schemes whilst really helping your features to stand out. Finally, grubby fingerprints and limescale don't show up on your matte black stainless steel taps! This guide will hopefully give you some inspiration as to what tiles you want to use with your swanky black fittings, all to achieve the bathroom of your dreams.
If you're looking for that extra clean, monochrome look, then we would recommend something along the lines of the Dune white Marmolissima tile. Here you can see how the white creates a light, hygienic space, whilst the dark streaks add texture, bridge the gap between black and white a little to unify the room. This look is great for the modern homeowner; it's simple and easy to clean, whilst still helping you to display a strong sense of style.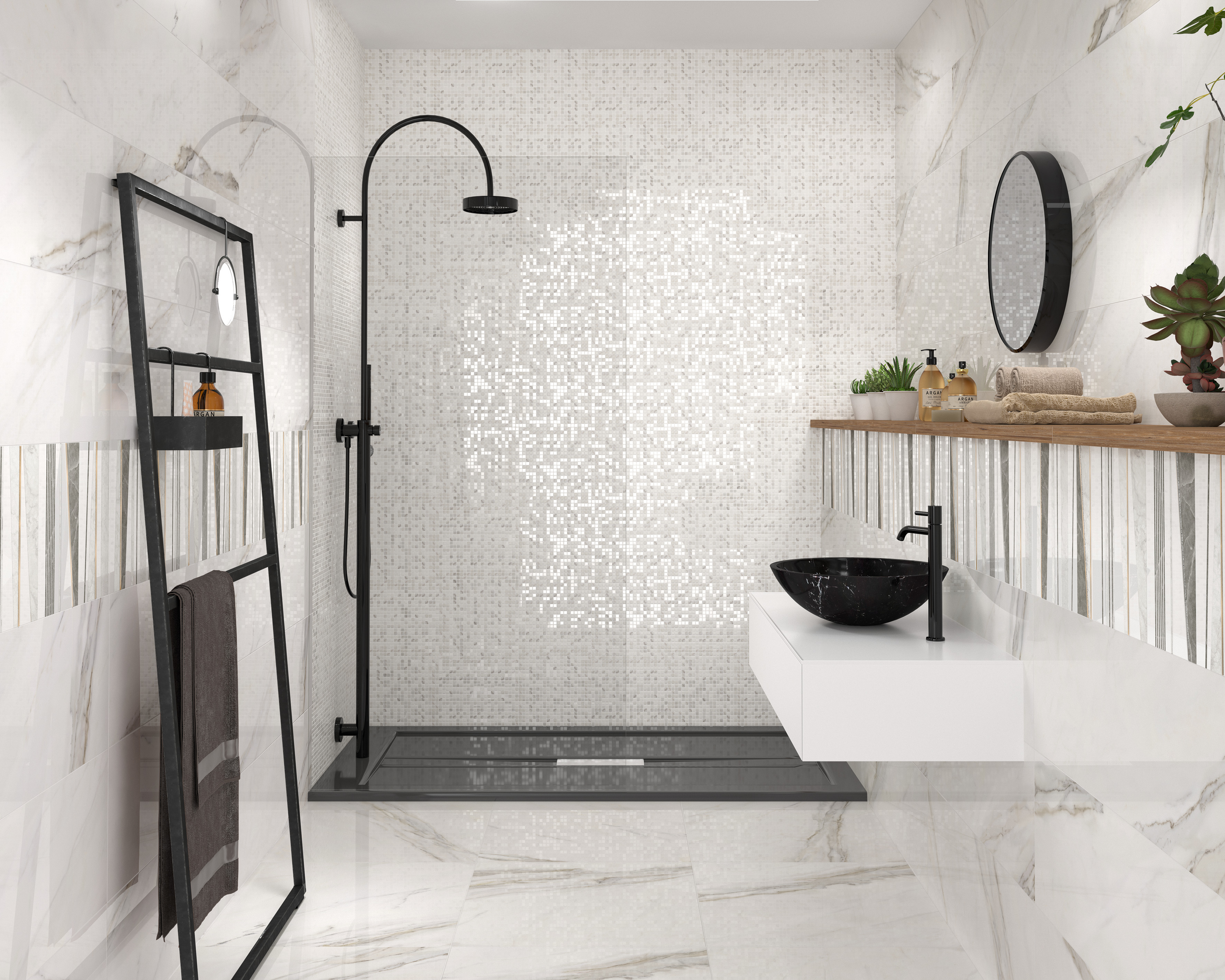 Alternatively, we love the cool and classy combination between this amb Grey tile and the black fixtures. The grey backsplash really works to set off a dramatic atmosphere that is still soothing to the senses, the perfect backdrop for a relaxing bath after a hard day. The dot effect gives the room a mysterious and elegant personality with the splashing of white accessories providing a finishing touch of contrast to the look. Grey tile is great if you're looking for something a little different from the pack and want to create that special, luxury ambience.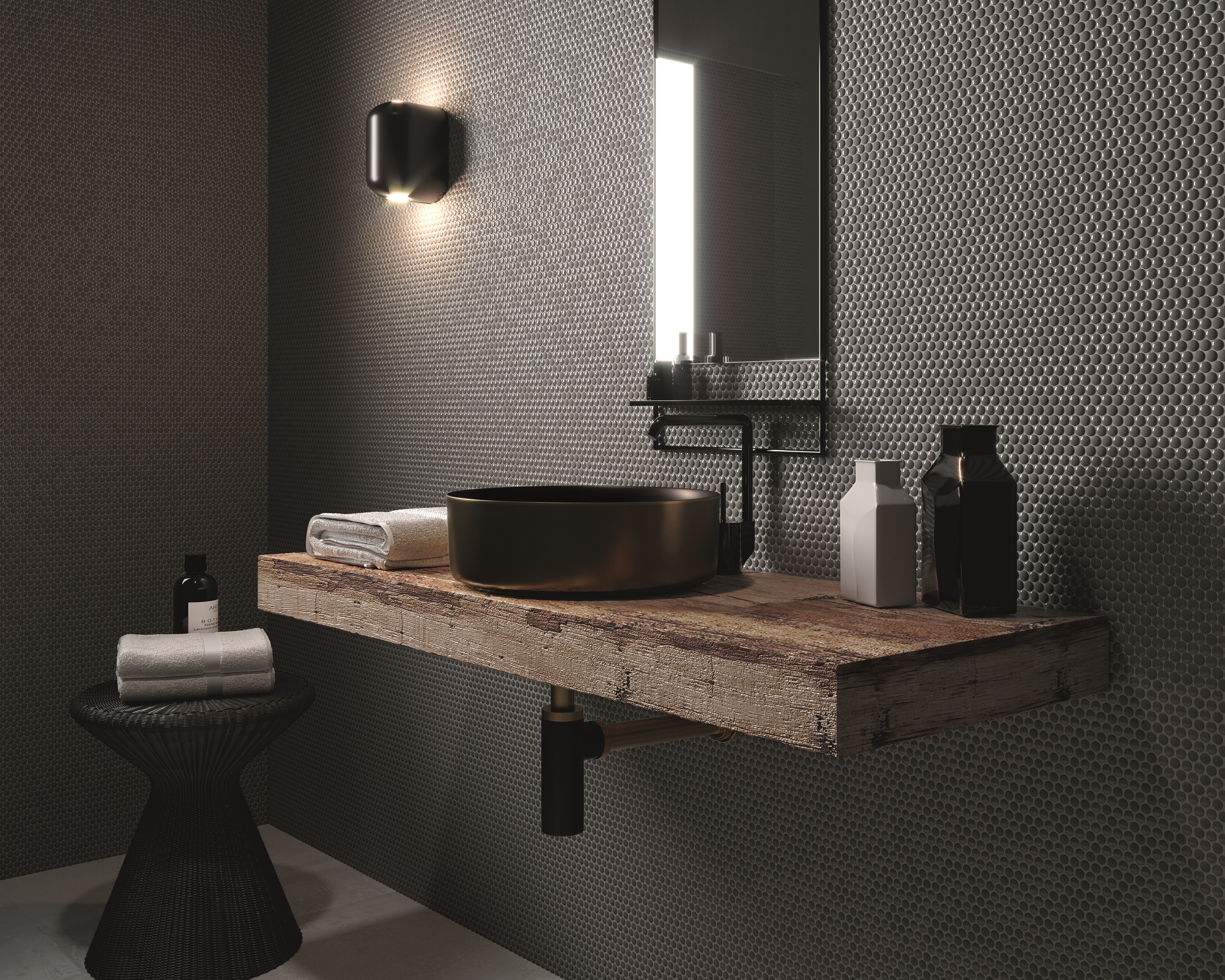 Finally, the combination created by the Dune amb Agadir Silver tiles and these black bathroom features is ideal if you're searching for the luxury aesthetic that is still very much inviting in character. The horizontal pattern on the tiles a simple yet effective way of giving the room a little more detail, and the different shades serve to contrast the ashy black of the basin and matte black counter. These tiles are a great way to maintain the friendly design you want for your family home, whilst still being smart and chic.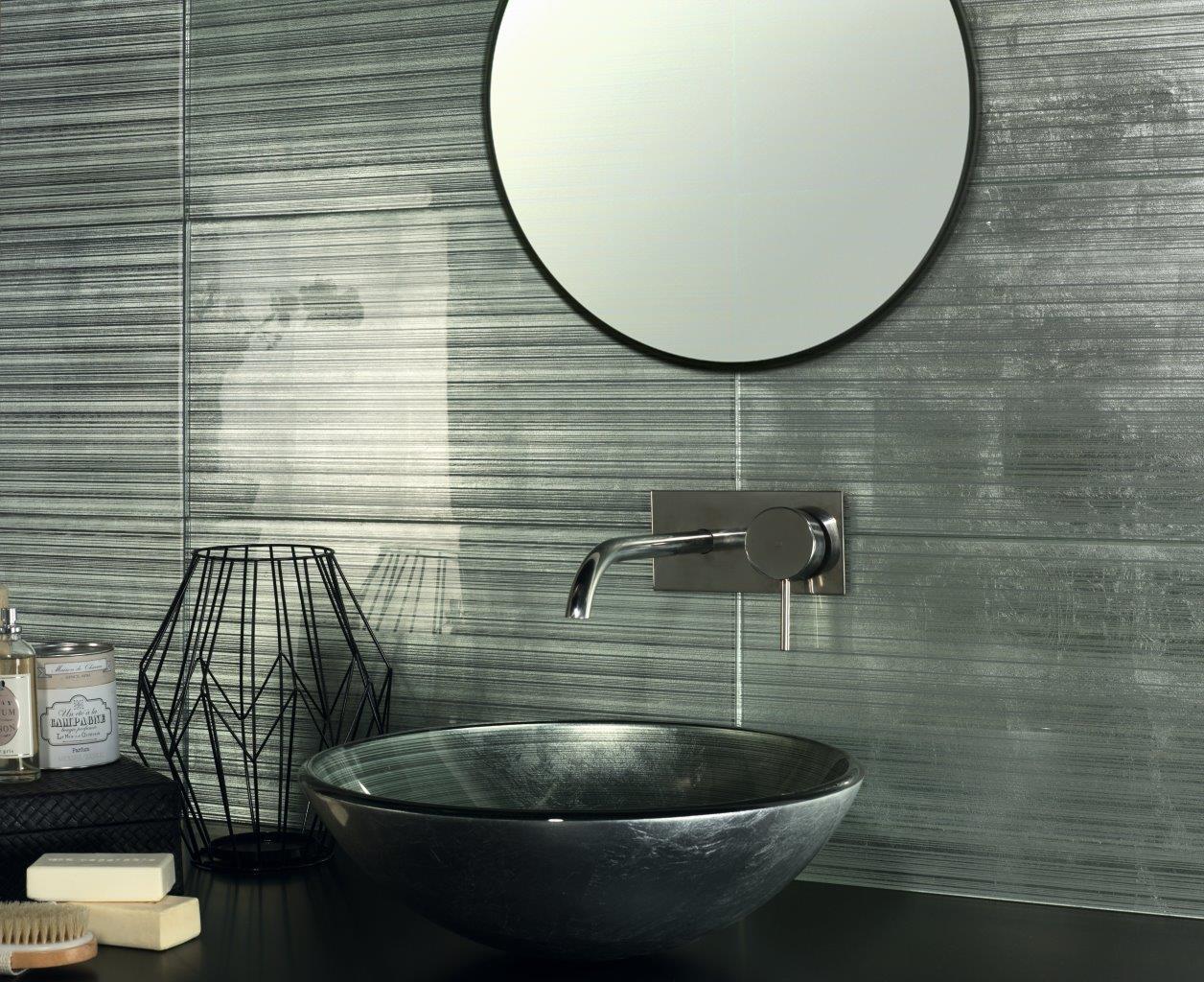 Ultimately, we would recommend any of these tiles for your bathroom. Black is a colour that will never go out of fashion, and the colour scheme opportunities are endless. Hopefully, this article will have given you some ideas about what colours and textures you want to pair with your new fixtures and what you want it to say about your home. Take this opportunity to be bold and show off to your visitors and if you're looking for more ideas, why not come down to our Cheadle showroom and have a look at our extensive range for yourself? Either way, we're sure you'll do a great job!