Real Stone and Tile's Top Tips to Add Space to Your Bathroom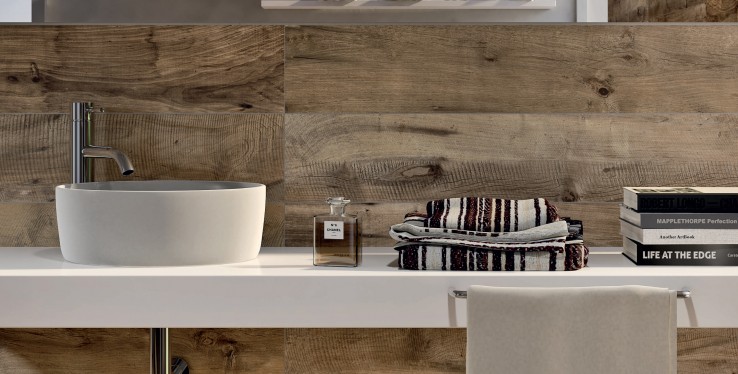 After having spent over 18 months within the confines of our homes, the space that we have inhabited - most notably our bathrooms, can begin to feel a little claustrophobic. Here at Real Stone and Tile, we believe that everyone deserves to feel freedom within their own abode. We would love to share with you our top tips to make your bathrooms feel big once more.
1.) Divide and Conquer.
Give your bathroom some extra room by introducing well-defined zones, the perfect solution to slip in some extra space. What do we mean by this? Essentially, you should try mixing and matching different colour schemes, tiles and materials to make your small space feel generous. Not only will this give the illusion of added depth, but diverse patterns give your room that added oomph factor that is a sure favourite to impress guests. Why not try pairing Ca'Pietra's Abstract Porcelain Graphite design with Flavika's Dakota collection? Creating well-defined zones is the perfect way to make your washroom feel welcome again.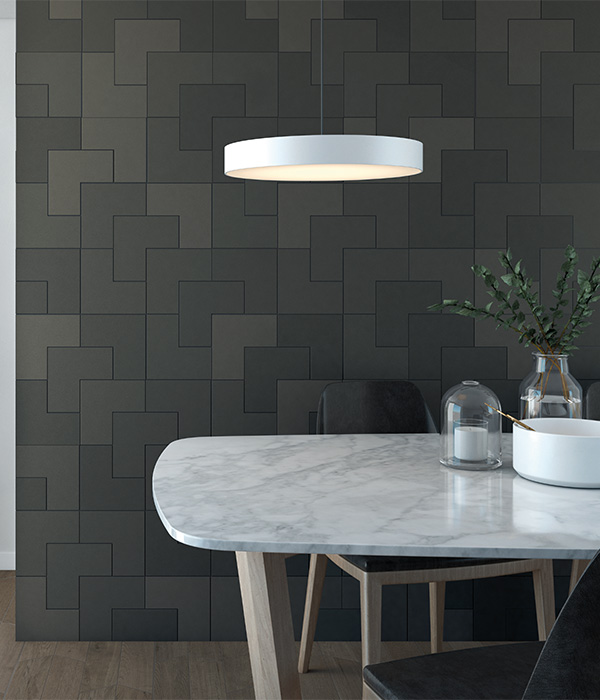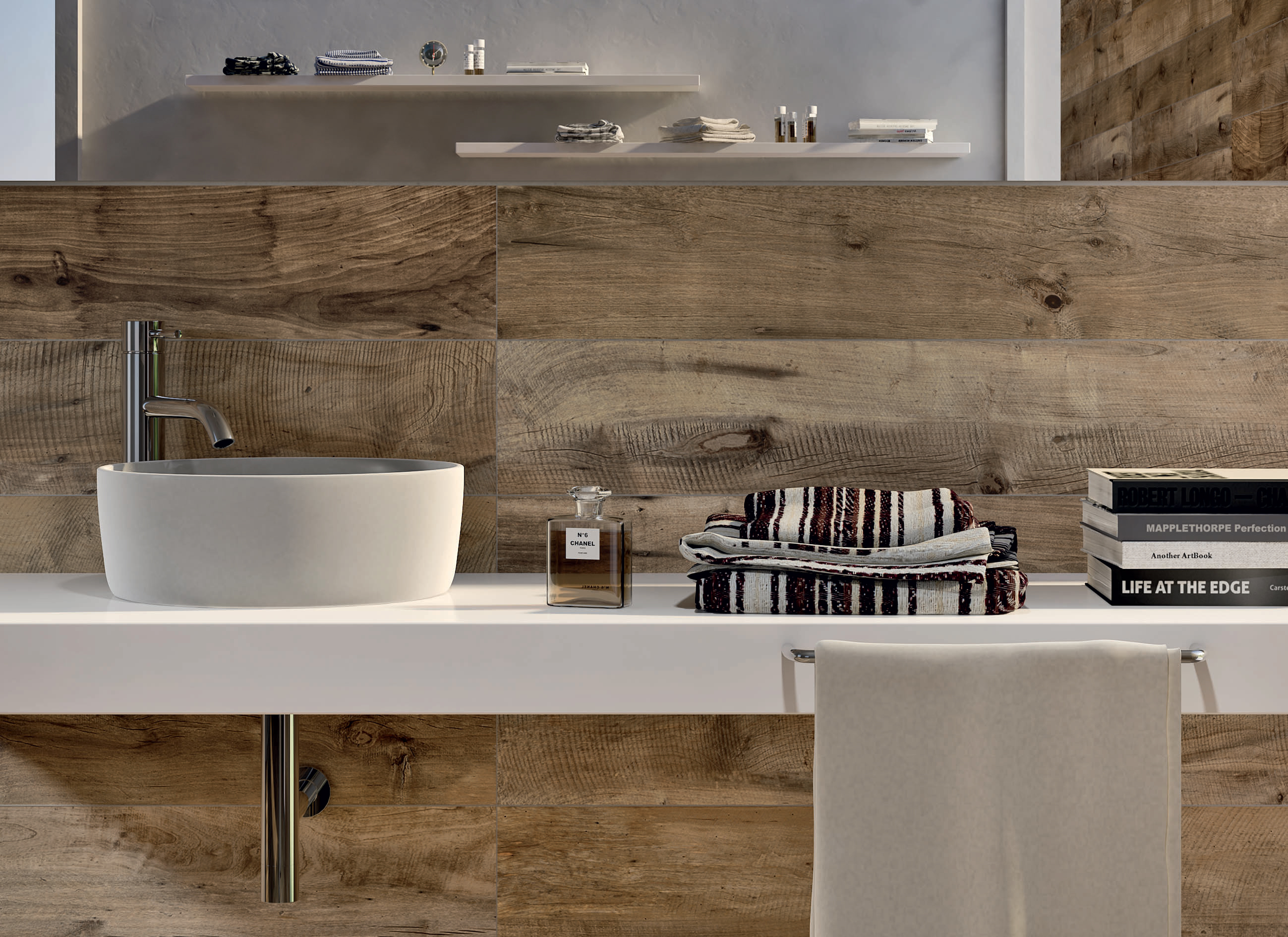 2.) Put your expert goggles on.
Simply put, in order to create some space, you need to think like an expert. There are plenty of tips and tricks that can make your room work for you. For example, think about keeping patterns to a minimum, incorporating a clear glass door rather than a shower curtain or even try swapping your busty vanity with a pedestal sink for added floor space. These simple techniques will not only declutter your space but serve to brighten any bathroom. Here, we'd recommend Dansani's Luna Collection as the perfect addition to create space out of your confinement.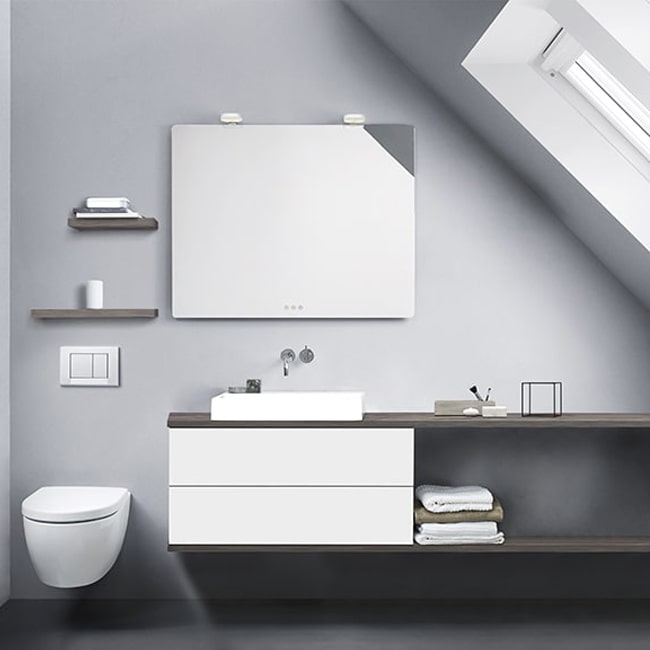 3.) Light, Light, Light.
It goes without saying but if you want a spacious room avoid a dark colour palette. Lighter colours will keep your room bright by reflecting in outside light – leaving your bathroom open and airy. We would suggest incorporating lighter shades of neutrals, greys and whites to avoid pesky dark corridors and corners that can squeeze the space out of your washroom. We love Ca' Pietra's Architectural Mouldings Ceramic with Gloss Finish to really give your bathroom that added size.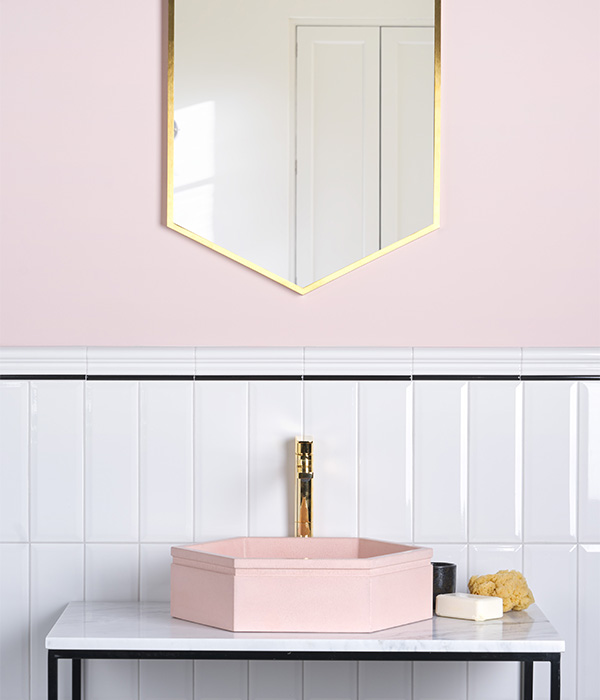 4.) Work in a Wet room.
Stylish, spacious and super effective; wet rooms can be a fantastic addition to anyone wanting to create some extra space. Not only do they leave you with a bigger bathroom, but they also add extra value to your property. An intelligent investment indeed.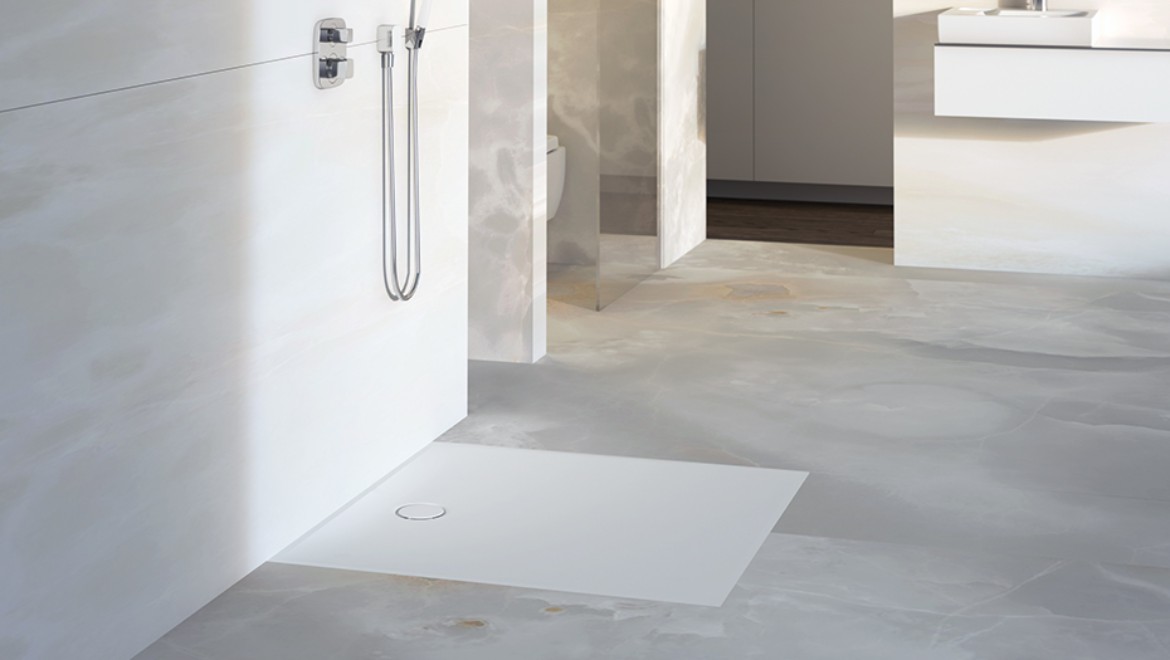 5.) Trick the eye with tiles.
Last, don't be afraid to incorporate some optical illusions if you feel like your bathroom walls are closing in a bit too much. Why not try playing with sensory boundaries by tiling both the side of the bath and the wall with the same design? This handy trick simply serves to make your space feel larger. Ca' Pietra's Long Island Marble Brick with Tumble Finish is a brilliant choice if you feel like supersizing your space.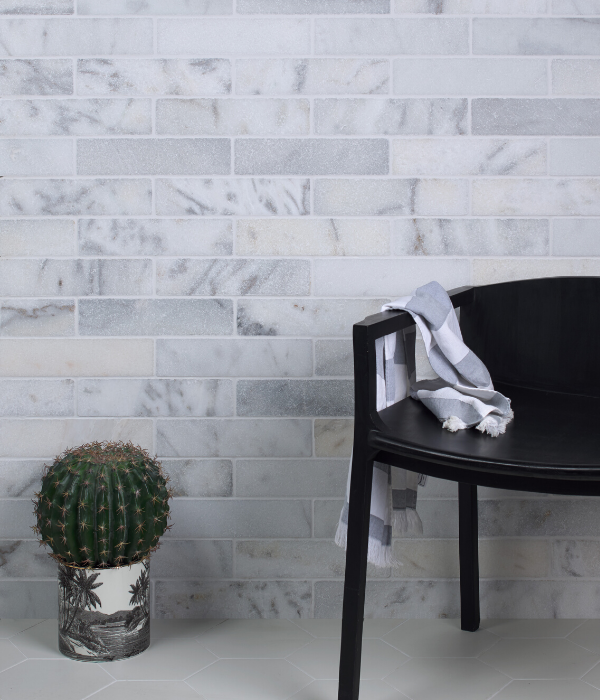 Want to find out more? Our experts would love to help you make your house into a home. Get in touch at 0161 485 1373 to let us make your bathroom space work for you.