Reinvigorate your Showering Experience with Roman Showers!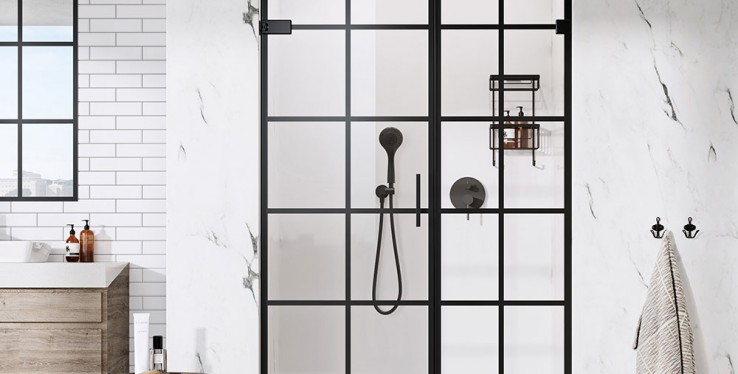 Considering you probably use your shower every day, it's important that you choose the right one when giving your bathroom the renovation of your dreams.
With so many options, it can be a minefield choosing the perfect shower to fit in with your carefully curated, beautiful new bathroom. There are various factors to consider, such as the size and layout of your bathroom, what plumbing system you have, or whether to choose an electric shower or a mixer shower.
But the good news is, Roman presents the complete showering package, with something to suit every taste, space and budget!
For over 36 years, Roman has been designing and manufacturing high quality showering solutions and is actually home to the UK's largest shower manufacturing plant. All Roman goods are British designed and created, and Roman is proud of their premium craftsmanship. In fact, it is their innovation and exceptional product design which sets Roman apart from their competition. The full range encompasses everything from luxury shower enclosures, to bath screens, to wet-room panels.
We've picked out a few of our favourites!
Liberty 10mm Black Grid Hinged Door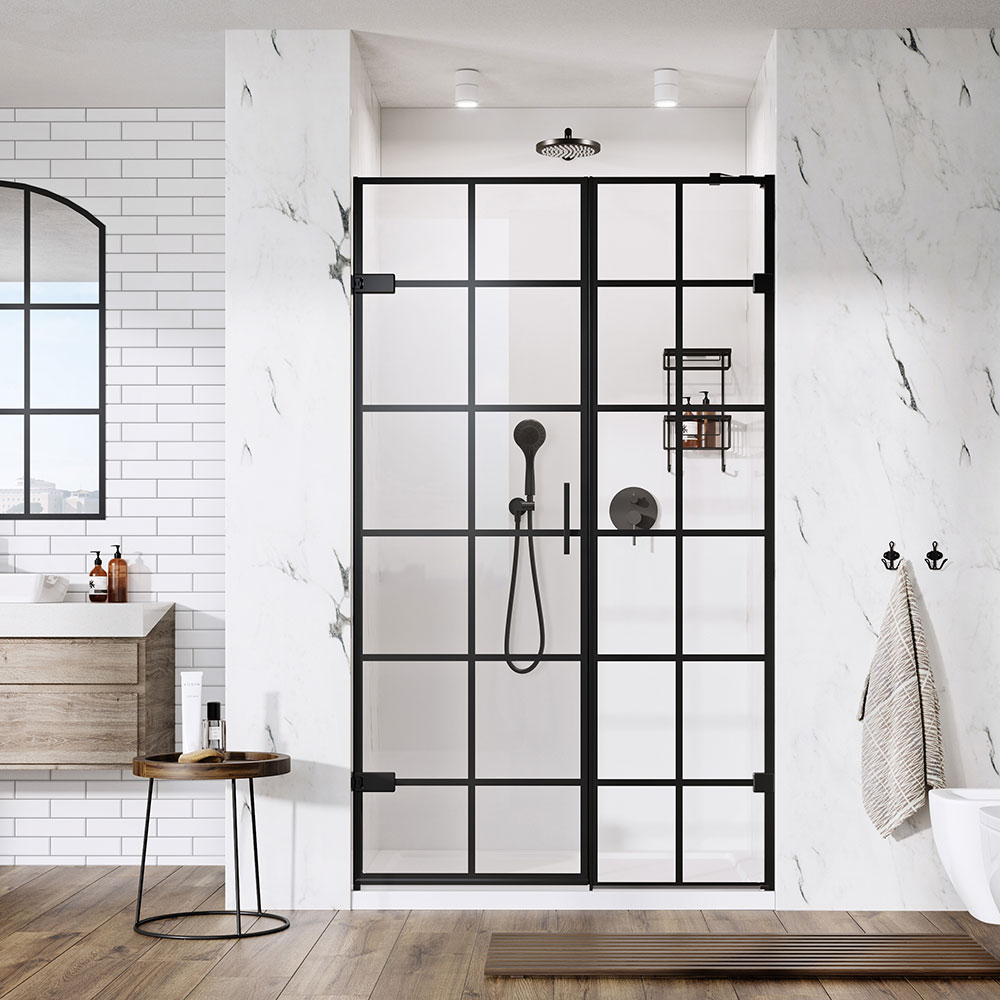 The Black Grid Hinged Door is the latest addition to the Liberty Black Grid collection. This grid puts an elegant twist on the popular industrial bathroom design trend, and looks beautiful against contrasting tiles such as marble.
The door is hinged from the wall, and features adjustable hinges for inward or outward opening. Ceramic printed black grid design, with unique sealing tape system technology to eliminate all vertical silicone.
Lumin8 1600 Colossus Shower Enclosure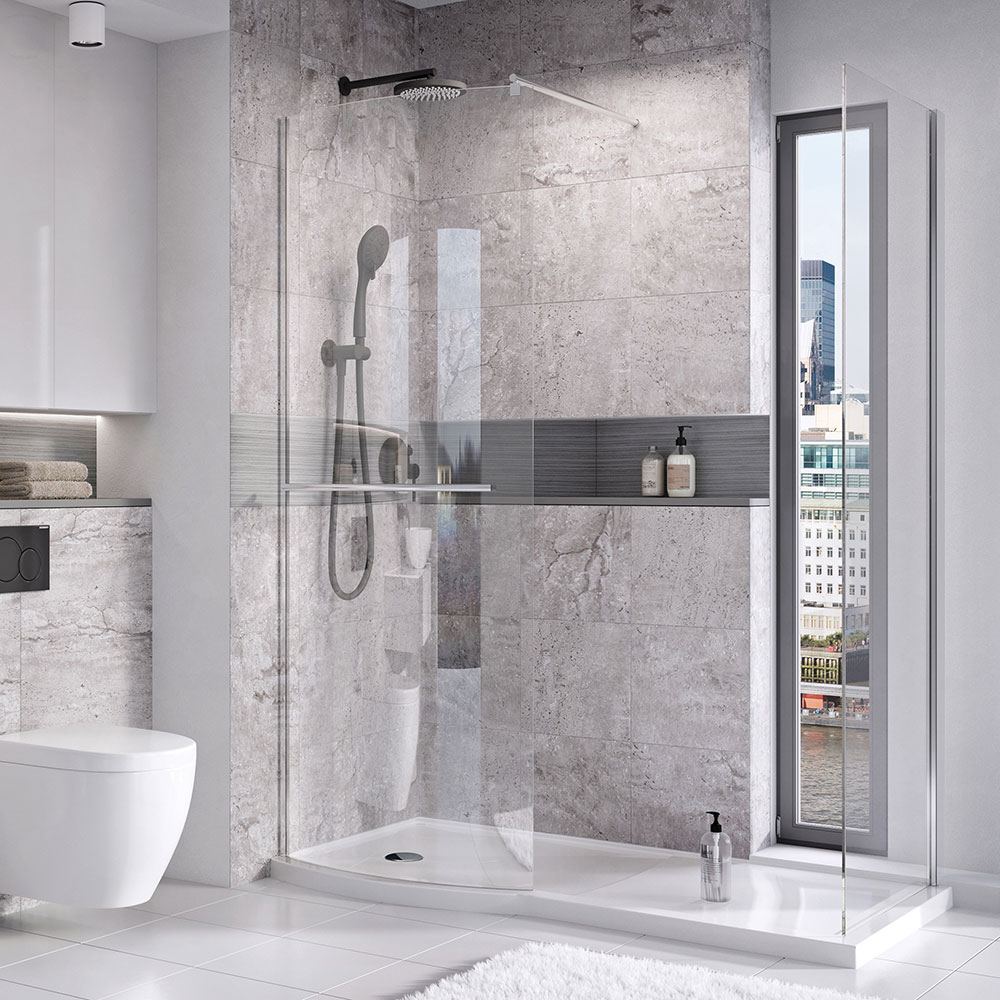 This stunning shower enclosure measures 2000mm high, and even comes with a practical towel rail. The Colossus also has its own shower tray, which comes in a choice of matt white or matt grey.
Bright silver frame. Tray compatibility: suitable for dedicated tray or straight to floor using Roman Shield Wetroom System.
Decem Victoriana Printed Glass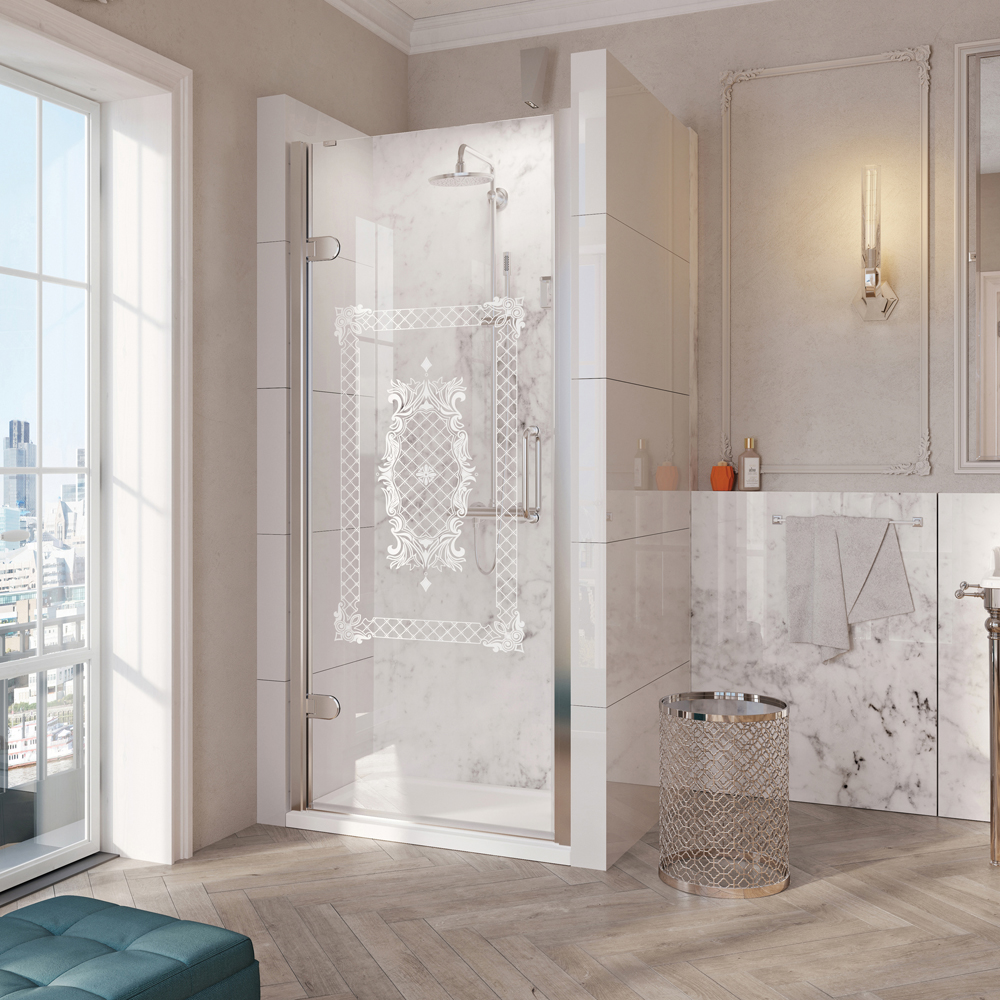 Make your shower the centre piece of your bathroom with the Victoriana Print Hinged Door! Available in either curved or square chromed brass handle and hinges, this model brings a stylish traditional look to your bathroom.
2000mm high with self-closing hinges for a luxury open and close door action. Suitable for installation onto tray or wetroom floor.
Collage Bi-Fold Door Shower Enclosure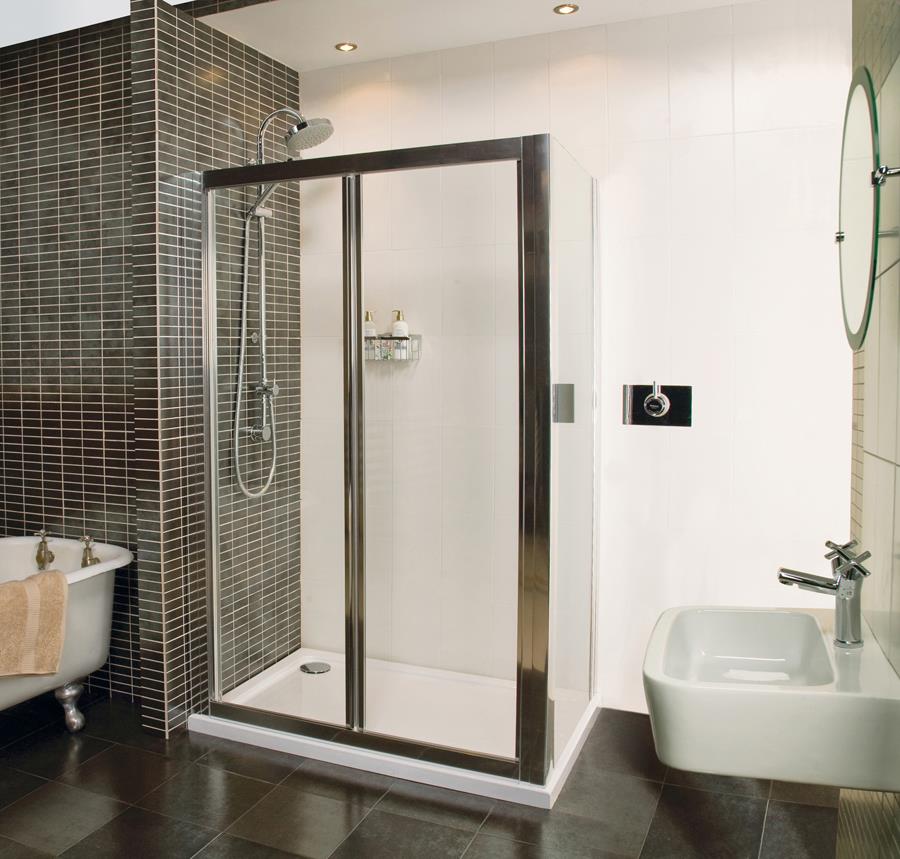 Featuring inward opening doors, the Collage Bi-fold model is extremely flexible and practical and ensures even the smallest of spaces are utilised efficiently. Ideal for use in smaller bathrooms.
Reversible for left or right hand fixing. Fully framed door with magnetic closing mechanism and cushioned seals.
Liberty Hinged Bath Screen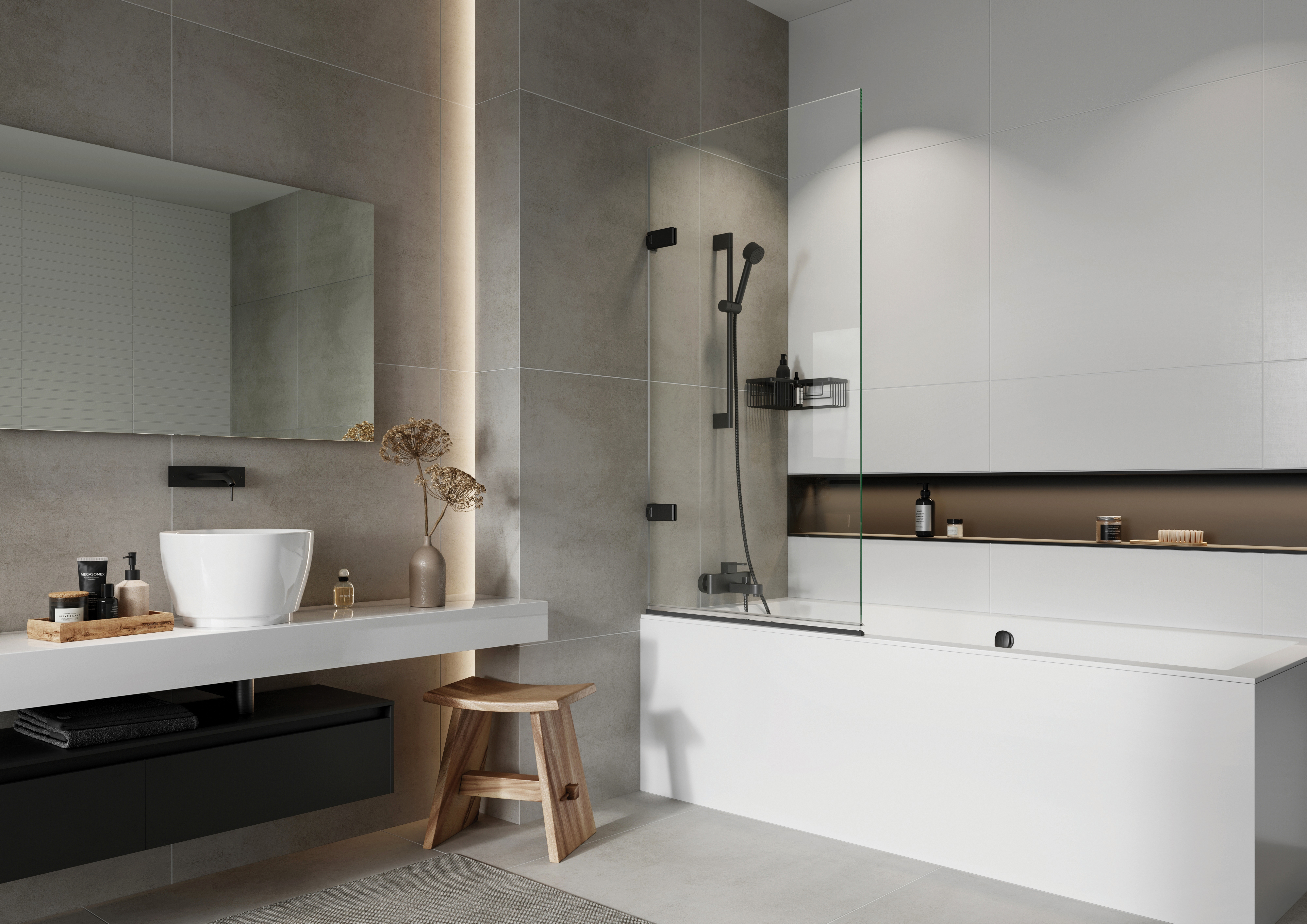 The modern Liberty Bath Screen is sleek and strikingly minimalist, designed to invoke effortless style. Available in five frame finish options; bright silver chrome, matt black, brushed nickel, polished nickel or brushed brass.
Optional brace bar included, and silicon free wall fixing.
We'd love to help you select the perfect shower to complete your dream bathroom. Give us a call on 0161 485 1373 and we can assist with the planning of your project with product suggestions and expert advice!