Styling Trendy Subway Tiles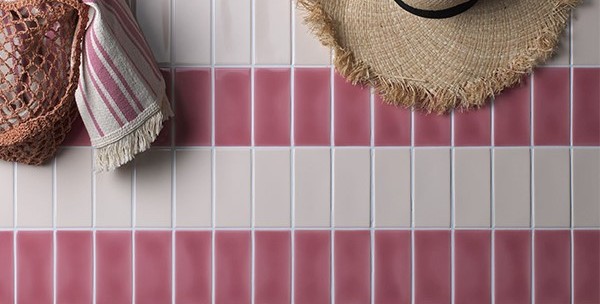 It will probably not come as much of a shock that the subway tile was originally designed for New York City subways. Designers George C. Heins and Christopher Grant La Farge created the distinctive rectangles for the very first station of New York's then brand-new subway in 1904.
Following the debut of the shiny white rectangular tiles in the subway, they began to appear in bathrooms and kitchens and have been a popular choice for many homeowners and designers for years.
At Real Stone & Tile, we love these tiles and many of our customers enjoy designing their homes with them as they are very versatile. We know that they will be around for years to come, so why not incorporate them into your next project!
In this blog, we have shared some tips and inspiration on making subway tiles shine in your home.
Classic staggered stack
The classic subway tile pattern arranges tiles in staggered horizontal rows. For subtle interest, consider using glass subway tiles in this traditional arrangement. The reflective properties of glass will make your room look bigger, brighter, and all-around more divine. You can also jazz up the classic subway tile pattern by choosing a coloured grout. For instance, pair black grout with white subway tile for a striking contrast, perfect for a modern kitchen backsplash.
Below, you will see how Ca' Pietra's Lyme Ceramic Metro Emerald Green tile enhances this fireplace surround.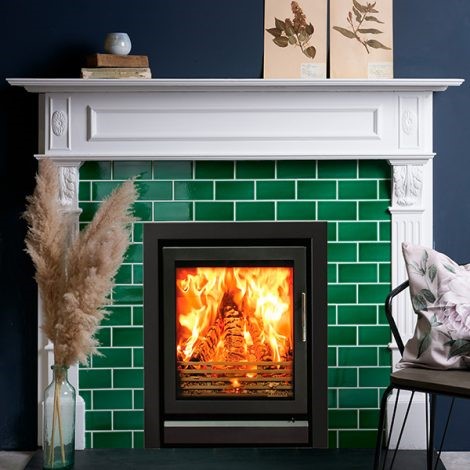 For a clean, classic look in the bathroom, take a look at this all-white bathroom from Marazzi.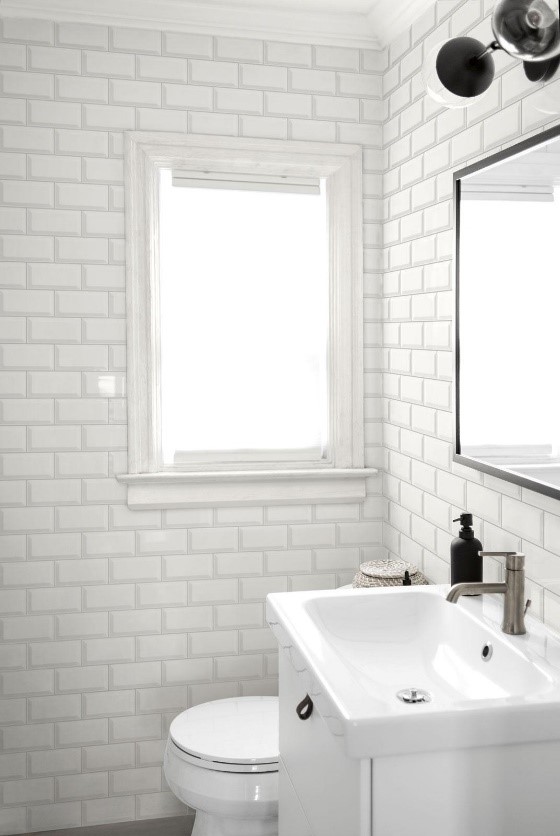 Vertical stack
Get the clean, classic feel of subway tile with a fresh modern feel by laying subway tiles in a vertical stack instead of the standard horizontal placement. You can mix and match colours as well to give the room a pop of colour. In the bathroom scheme below, Ca' Pietra tiles are used to create a contrast of colour.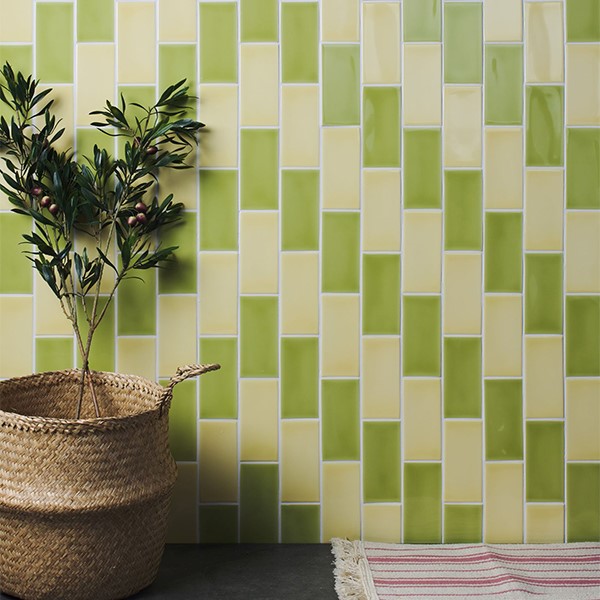 Another idea is to alternate the tone of your stacked Subway Tiles. The pink scheme below is called a 'solider course' in bricklaying speak by alternating the colour tile by tile rather than row by row if you want things to feel especially dynamic.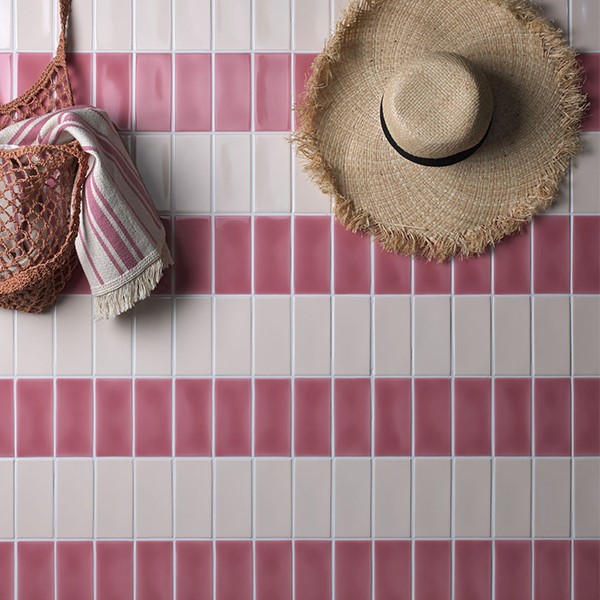 Dune's Tabarca Marino tile looks stunning in this bathroom in which the subway tiles are laid vertically.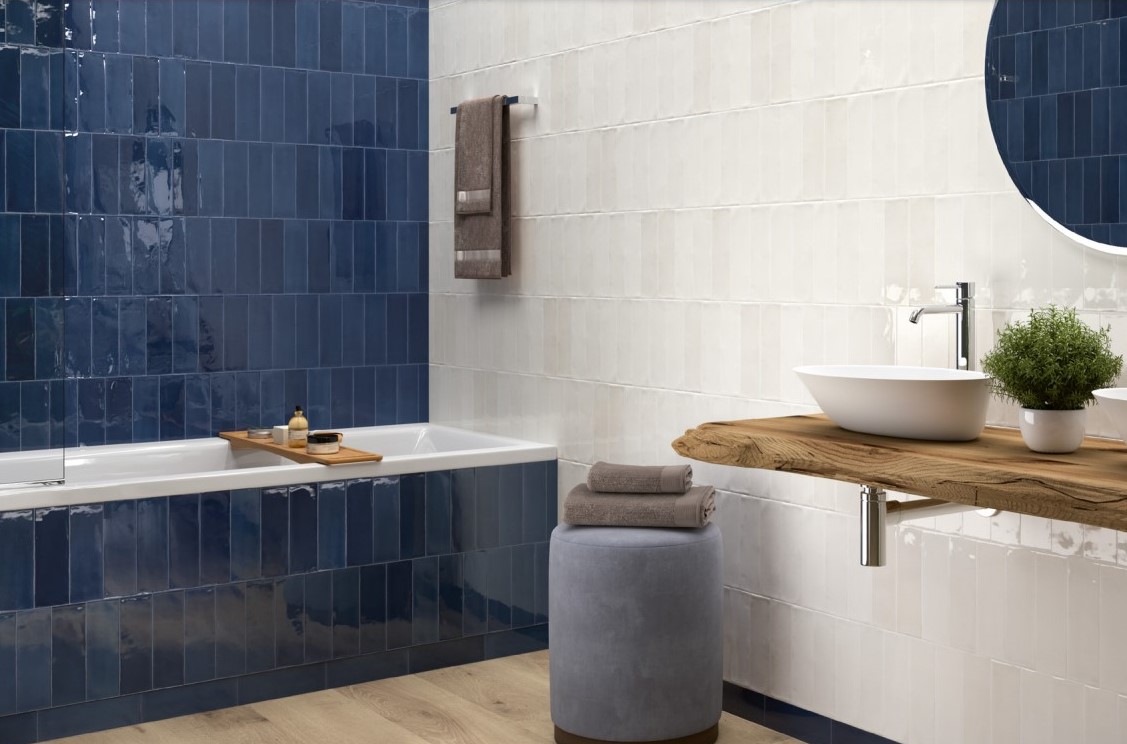 Herringbone pattern
Layout subway tiles in a herringbone pattern to add movement and texture to your space, and guarantee a stylish interior. This pattern creates visual interest and draws the eye up, elongating small spaces.
Switch up the colours of your tiles to give you instant vibrancy!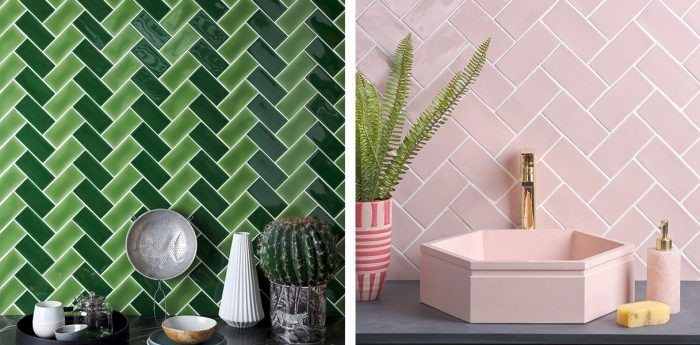 Dune has a wonderful example of a herringbone at 45 degrees, which is a slightly different look to the classic herringbone, but it certainly has its own flavour, and we are big fans!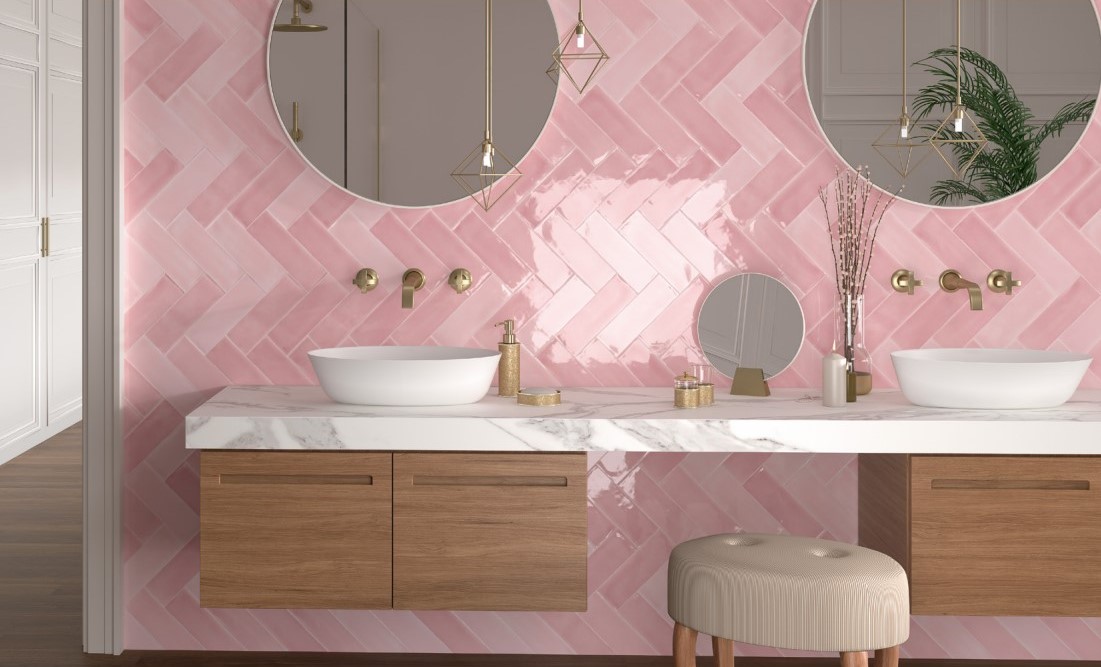 The basketweave
Tile experts at Ca' Pietra love the idea of a basketweave design. A texture-rich pattern that takes its cue from the textile industry where a webbed-like effect comes from interwoven strands of yarn, of fabric or even in furniture where thin sheets of malleable timber are woven like thread, basketweave speaks of strength and solidity.
Below is Ca' Pietra's Seaton Surf Crackle Ceramic tile, which will delight your family your guests!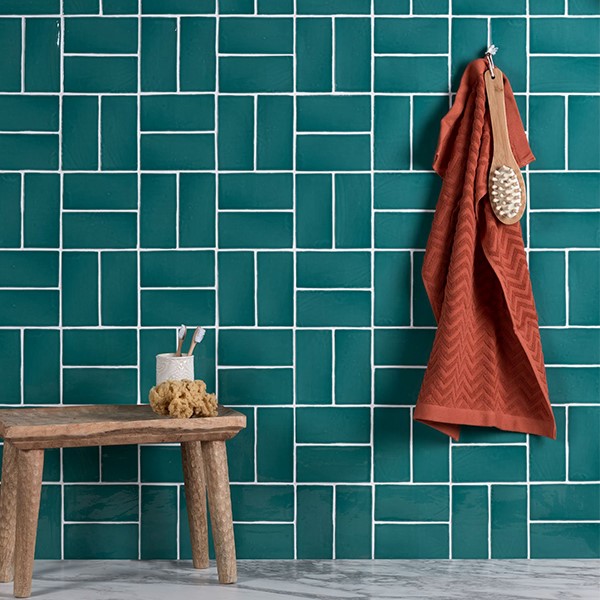 Our experts here at Real Stone & Tile would love to help you with your next project, so please get in touch or come and visit our Cheshire Showroom!