The 'Tell-All' Guide to Planning the Perfect Bathroom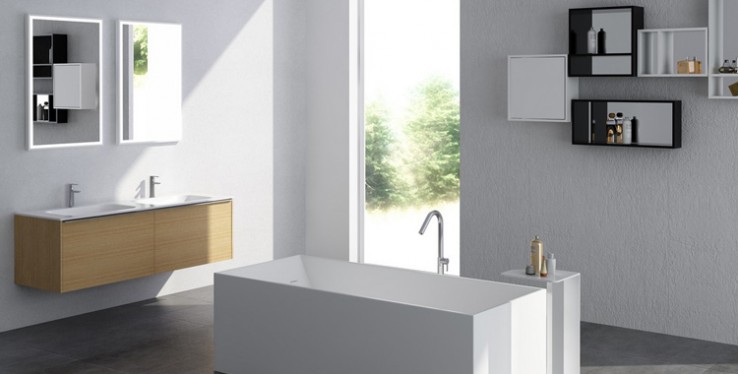 Planning a new bathroom can be time-consuming, costly and somewhat stressful. Whether you are starting a simple en-suite conversion or a full bathroom revamp, a significant amount of preparation is needed for a trouble-free renovation.
We've put together a few suggestions in taking the steps towards your perfect bathroom.
Creating your vision
Time to put your creative hat on! Create a mood-board to get ideas for your new bathroom. Interior designers, blogs, Pinterest and the Real Stone & Tile website are great places to get inspiration. The idea is to get a visual representation of the style and theme you want.
Your daily routine
This may seem simple, but your daily routine has a large impact on what you will need the bathroom for. You will need to account for how many people will be using your bathroom, their specific needs/wants, times in the day in which the bathroom will be used, storage space for each person and child-friendly showers/taps if needed.
Pricing and Measurements
Before you start your project, it is important to get the little details such as measurements and costs right. Plan a budget for the size and quality of materials and any additional labour costs needed. When measuring spaces for potential units, be sure to work out how each component will fit together – trust us this will save you worry in the long run.
Plan for storage space
Storage is a key factor when planning. Places to put towels, toiletries and even linen can take a sizeable amount of space in a room. Think about nifty areas which could serve good storage purposes. (For an example this stunning storage unit from our Avila Dos collection is functional and pleasing to the eye).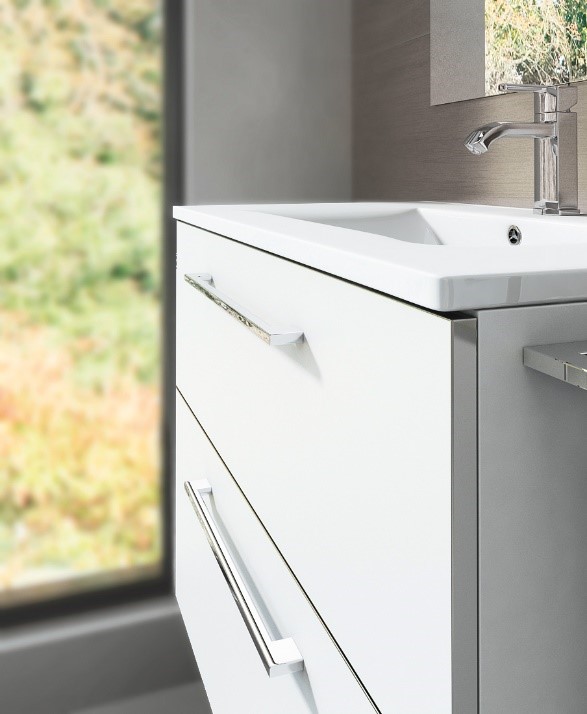 Time-scale
It is recommended to work out a plan of action when planning out a new bathroom. There are numerous factors to take into account, be warned you may be shower-less for a few weeks. Try writing down a list of jobs, the order in which they should be done and how long they will be expected to take. From the initial measurements, pipe-work, plastering, electrics to the plumbing and tiling, it all has to be planned for. This way you know exactly how long you may be using your neighbour's/the gym's washrooms and can plan those showers accordingly.
High-quality products
Using high-grade, premium materials is really important for a long-lasting and durable bathroom. It is worth investing and getting it right the first time.
Luckily at Real, Stone & Tile we use a variety of materials of the highest quality. From marble, ceramic, mosaic, wood-style to natural stone – we've got it all.
Feel free to come into our showroom in Cheadle for some advice on the best styles and product lines for you.