Three Ways to Mix and Match Tile Styles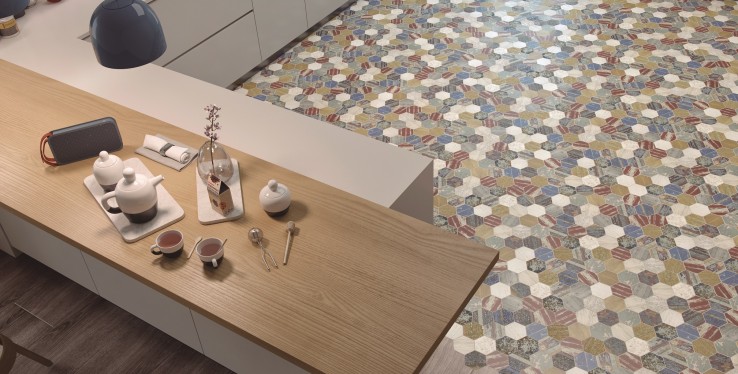 Tiles come in all different shapes, sizes and finishes so it can be difficult to decide which style to go for when redecorating.
If you are torn between two designs then try incorporating both styles in your home.
Mix and matching tiles is a growing trend, and whilst it's a bold choice, if done correctly it can create a gorgeous feature in your home.
Here are our top three combinations:
Dakota Grigio Wood Effect Tiles and Marazzi All Marble Tiles
Marble and wood are both timeless and traditional materials. The elegance of marble paired with the warmth and homeliness of natural wood makes for a match made in heaven. Both of these tiles are light in colour and can transform any room into a minimalist's dream. The combination of different textures adds depth to a room, whilst the smooth finish of the marble helps reflect natural light into the room, making it feel airy and open.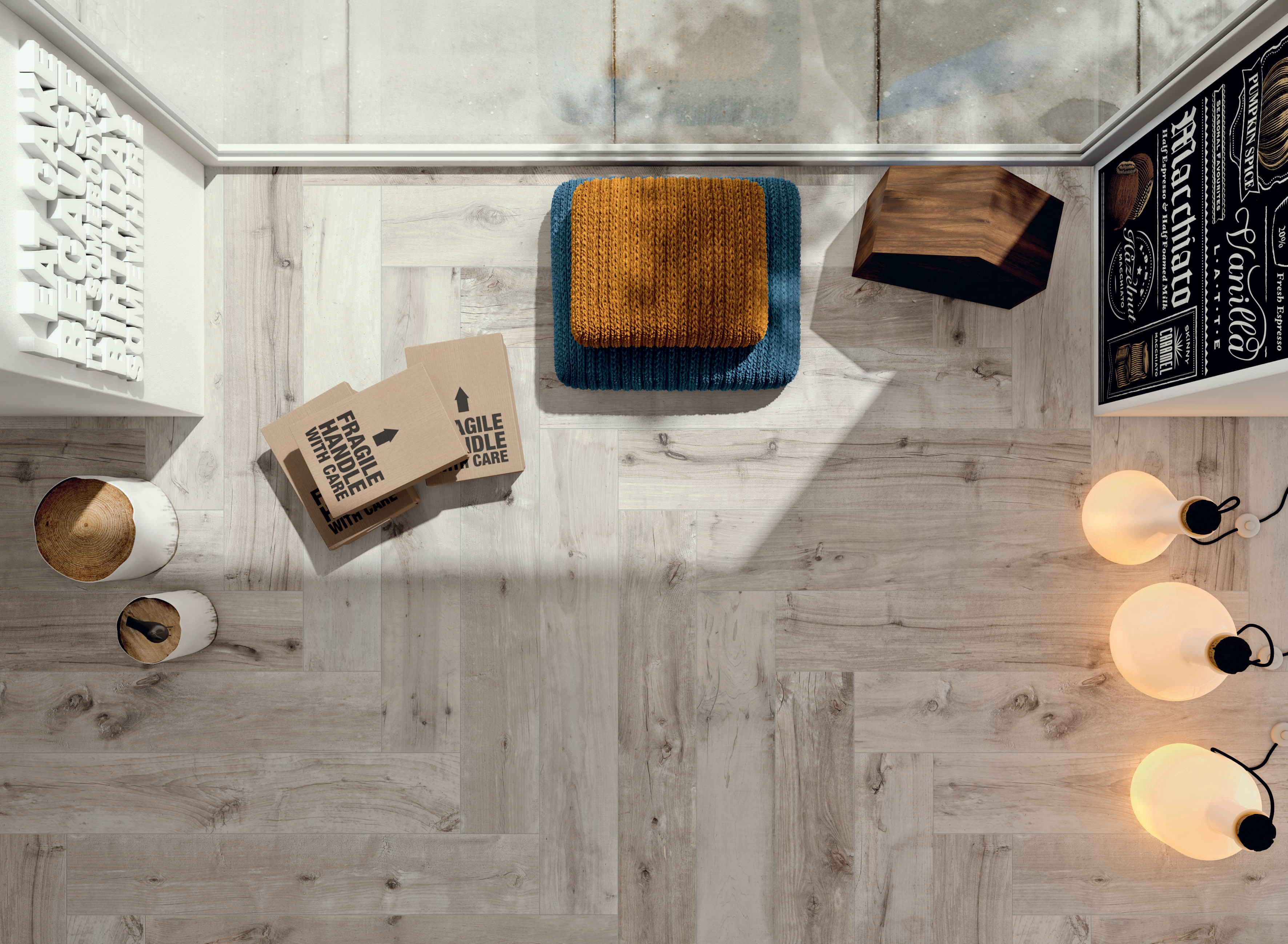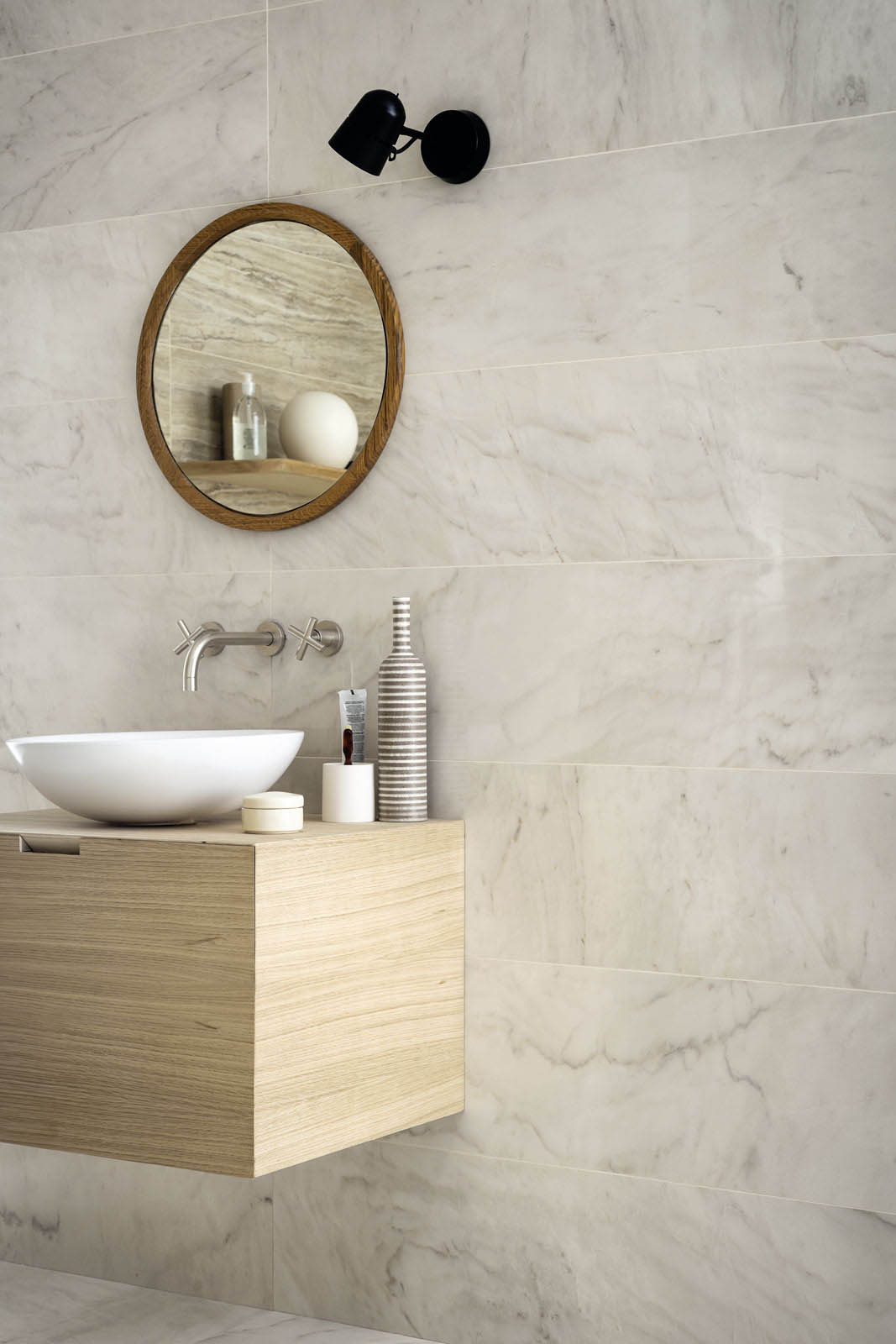 Coal Large Format Tiles and Cayman Nacar Mosaic Tiles

Mixing small and large tiles is such a fun way to transform a space. Use mosaic tiles to create a feature, as shown on this beautifully tiled bath or add detail to smaller areas of a room. Mosaic tiles come in all different shapes and sizes, from square to hexagon, you can really put your own personality into the design. We love the idea of using the Coal tiles on the walls and adding detail to areas such as shower floors with the Cayman Nacar tiles.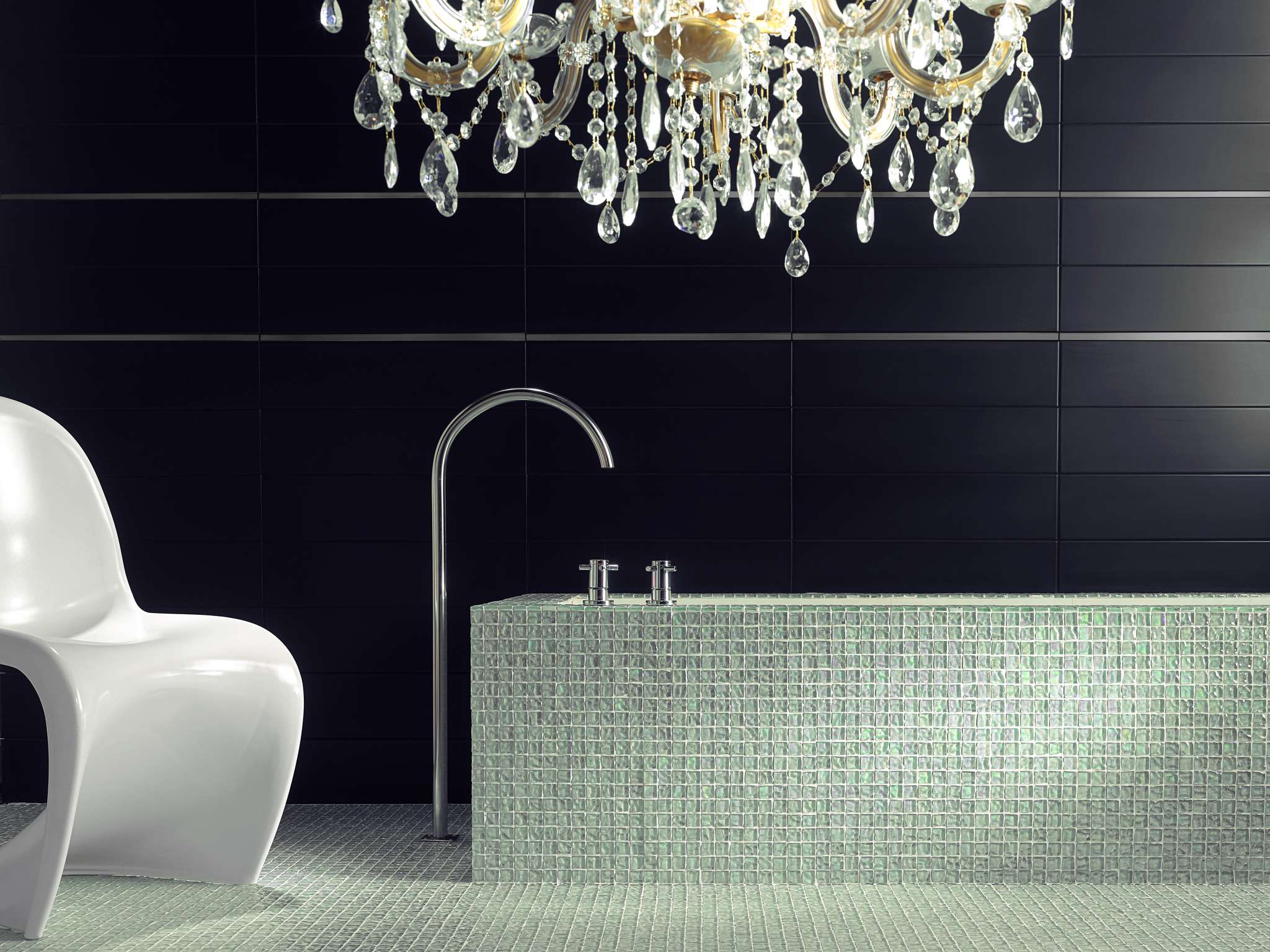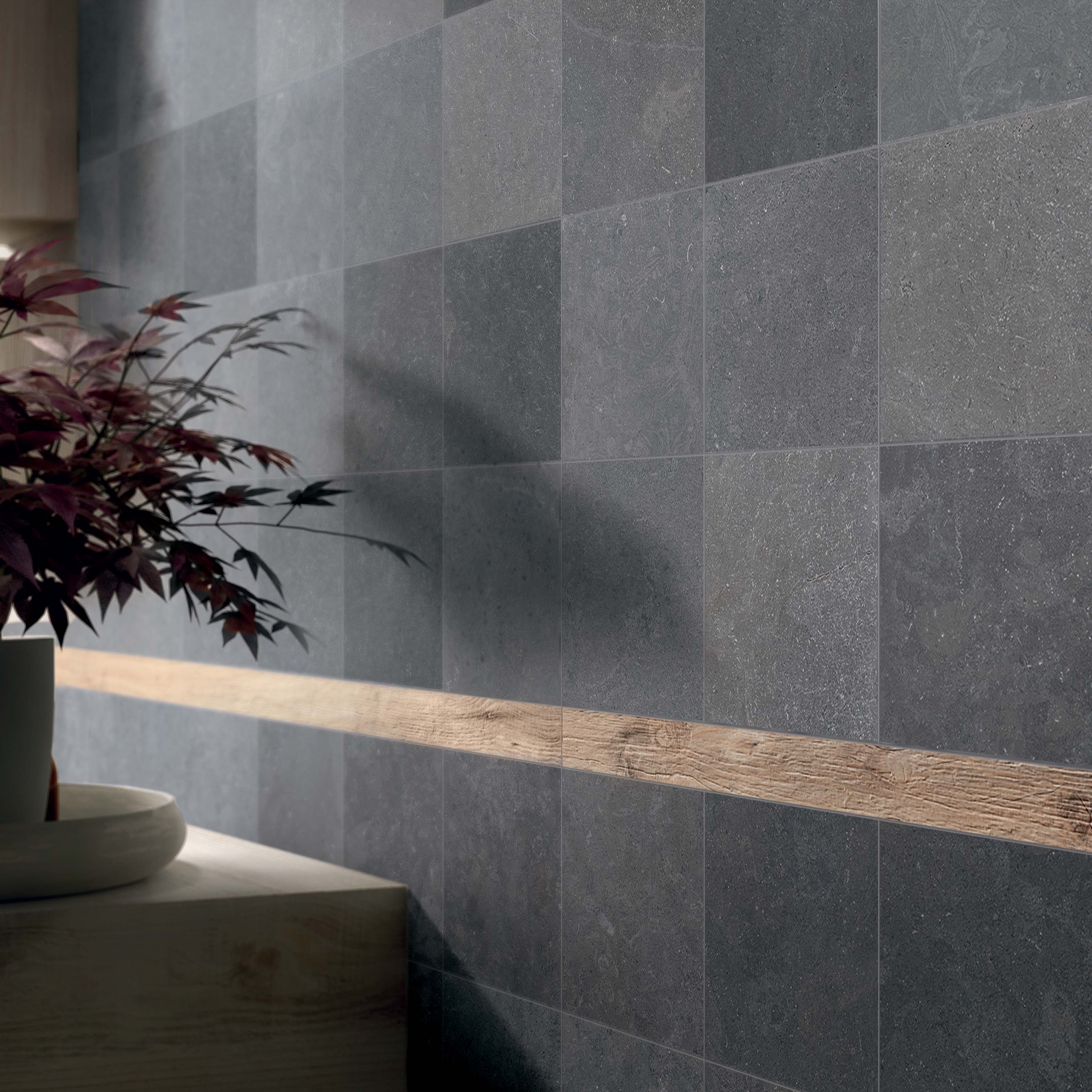 Firenze Terrazzo Tiles and Cortina Honed Tiles
The Firenze tiles are quite a statement piece. They wouldn't look out of place in a stunning Grade Two listed building, nor would they look out of place in your home. Pairing them with the Cortina Honed tiles uses contrasting colours without being too bold. The Firenze tiles include a range of muted grey shades and off white, whilst the Cortina tiles are a creamier colour pallette. This is a much softer, more modern combination than a traditional monochromatic contrast of black and white, which adds a contemporary feel to your property.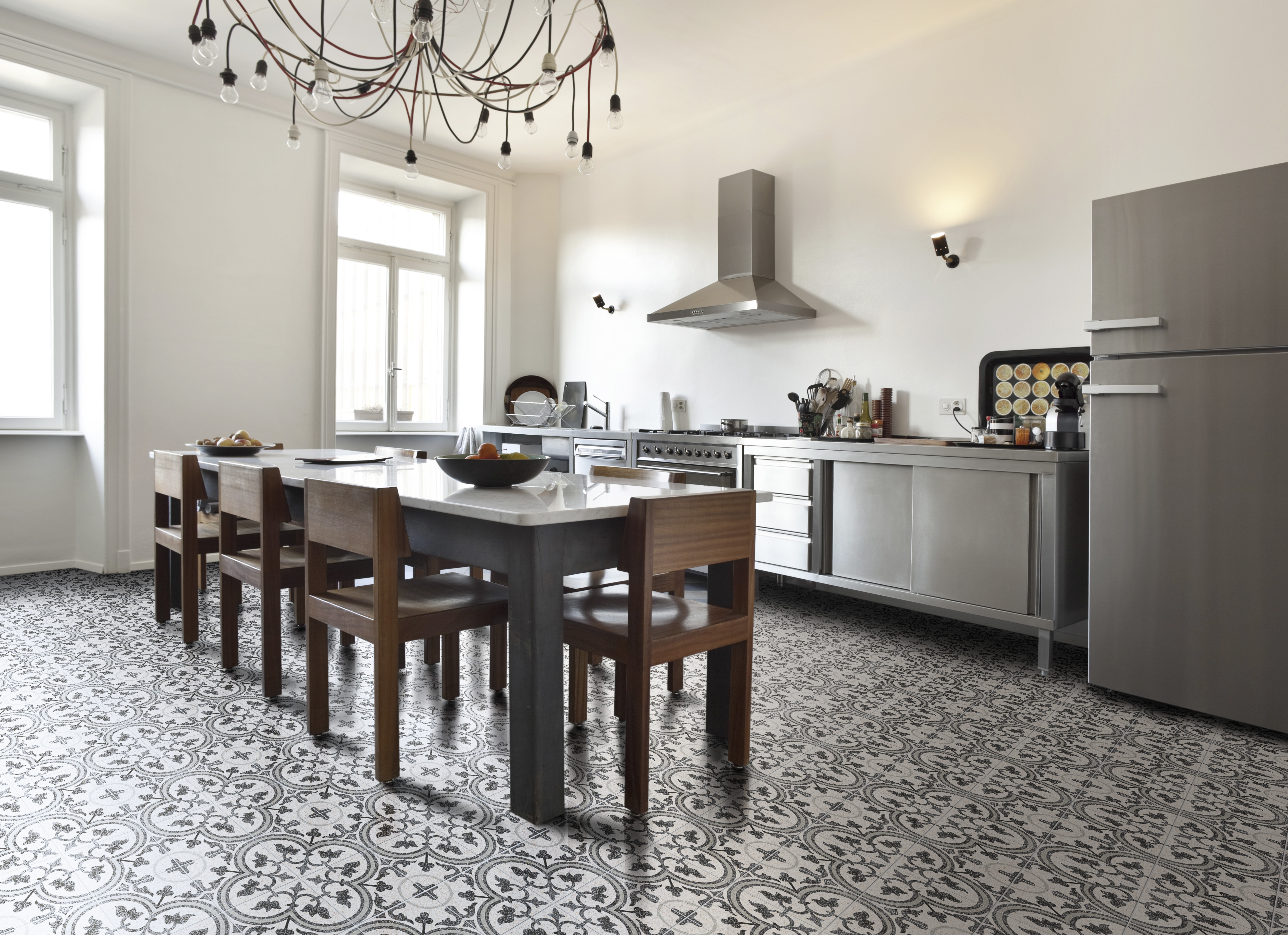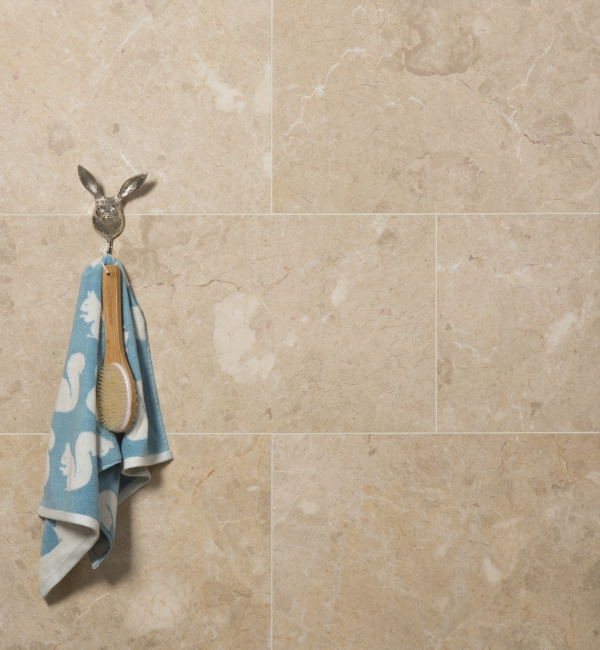 You can shop all of the tiles above at Real Stone and Tile! Pop into our Cheadle showroom or give us a call on 0161 485 1373.