Trends we'll be seeing in 2020...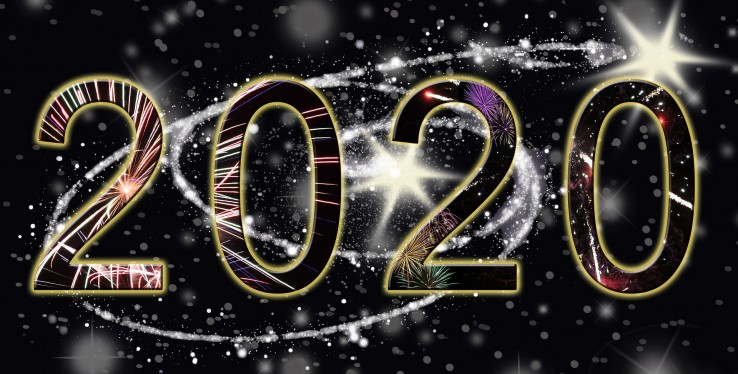 With the new year upon us, we've taken a moment to predict what the year ahead holds for home décor trends.
In the past year, we have seen the rise of modern mosaics, bold patterns and the raw, rustic industrial style. All of which can be seen to reinforce the desire to move away from the traditional white, gloss look that has been a style staple for several years.
Read on and you'll discover which trends we think will take over 2020!
Black Fixtures and Fittings
Whilst some trends come and go, black brassware is a trend that doesn't seem like it will be going anywhere anytime soon.
Whether you're daring to go bold or prefer the subtle touch, the versatile nature of the stylish fittings means bathrooms and kitchens alike can be transformed no matter what your style preference is.
The sleek finish of black fixtures and fittings will contrast against softer bathroom styles. Pair an edgy, BAGNODESIGN tap with a clean white basin to achieve an ultra-modern, understated monochrome look.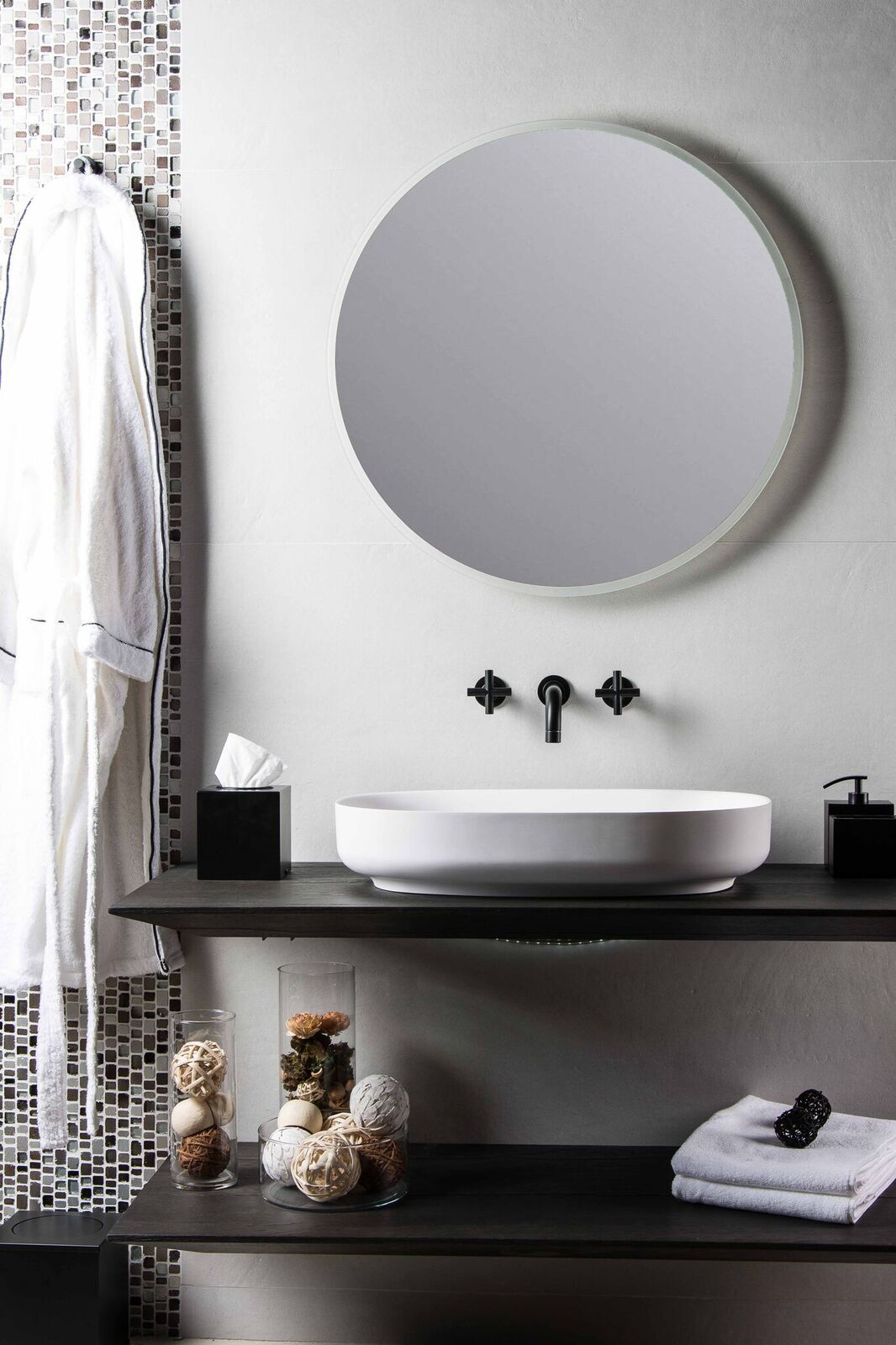 The Lazio range, BAGNODESIGN
Incorporate this trend through a black, ceramic basin, an option that definitely draws the eye! The black Zephyr mixer is the ideal choice for those seeking a simple upgrade that guarantees an instant wow-factor.

A black basin complements a beautiful marble counter and creates the perfect blend between traditional luxury and contemporary design. Why not tie the look together with some black accessories?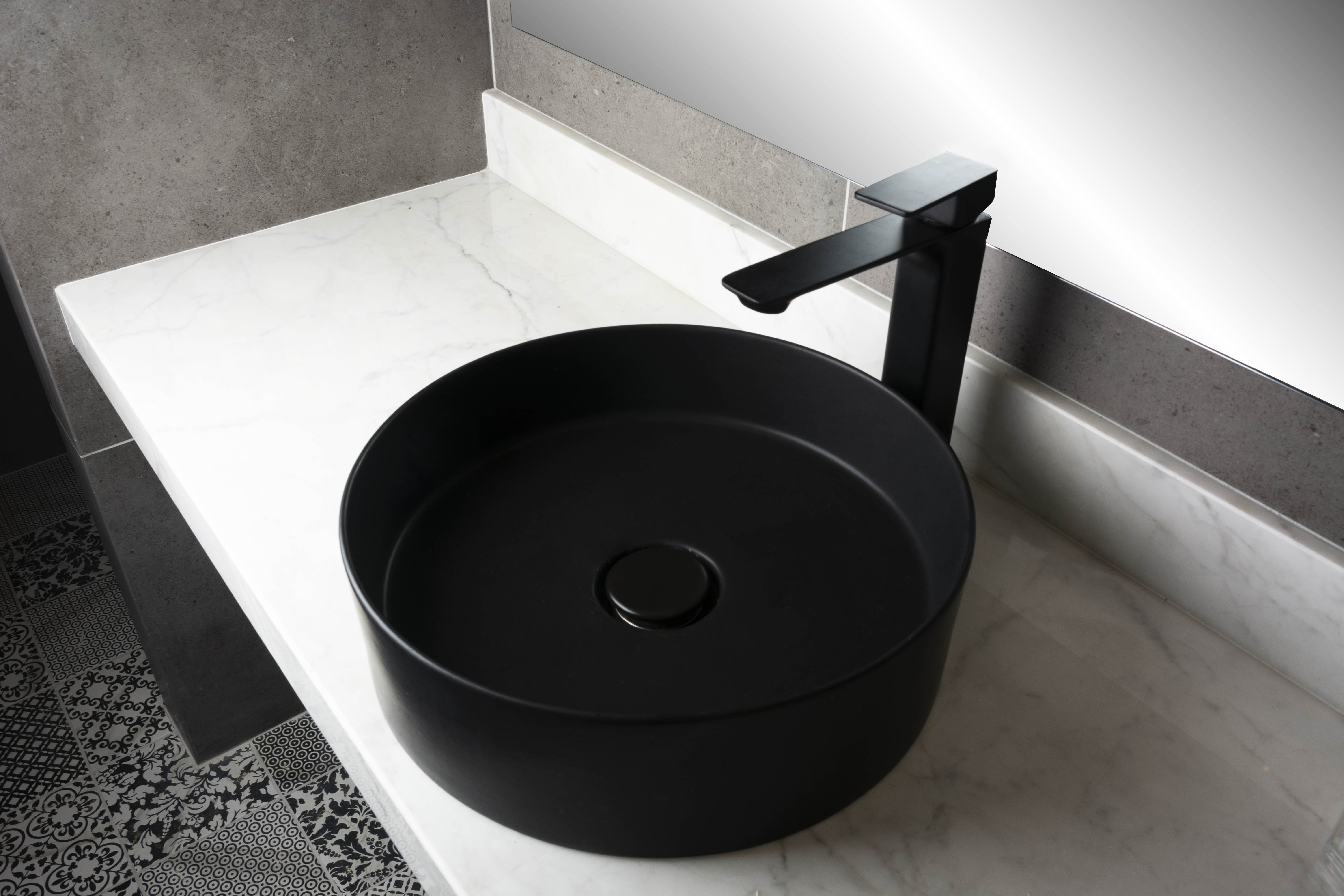 Zephyr mixer, BAGNODESIGN

Large-Format Tiles
Over the last few months, we have seen large-format tiles rise in popularity. We expect this craze will continue into the New Year, as the demand to achieve the stunning 'architectural' look shows no signs of slowing down.
Here at Real Stone and Tile, we stock Italian brand, Flaviker, whose impressive supersized collections range up to 160x320cm. These lightweight porcelain slabs have a thickness of just 7mm. The stylish, tiles are available in a variety of different tones and textures and offer a beautiful, seamless, aesthetic due to the fact fewer grout lines are present.
In previous years, we found many of our customers shied away from large-format tiles due to the fear they would make rooms seem smaller, when in fact, they have the opposite effect. Large-format tiles complement both small and large settings as the uninterrupted, clean design can help to create a sense of scale where it doesn't naturally exist. By playing with scale you can trick the eye into thinking the space is bigger, perfect for those looking to embrace their compact, boxy rooms.
Night Silver & Hyper Silver
Marble Luxe
In the world of interior design, marble has gradually made a comeback, homeowners and experts are now taking a minimalistic, modern approach on the once extravagant, glamorous look. With so many design variations available, we can certainly agree that marble has a timeless appeal and the ability to sit in any home.
Some may favour marble in small doses. If this sounds like you, we recommend using marble to accentuate key features. Whether you chose to do this through splashback tiles, sanitaryware or furniture; a contemporary, high-end look can instantly be achieved. The intricate detail of the veins and markings within the marble will always give a unique finish.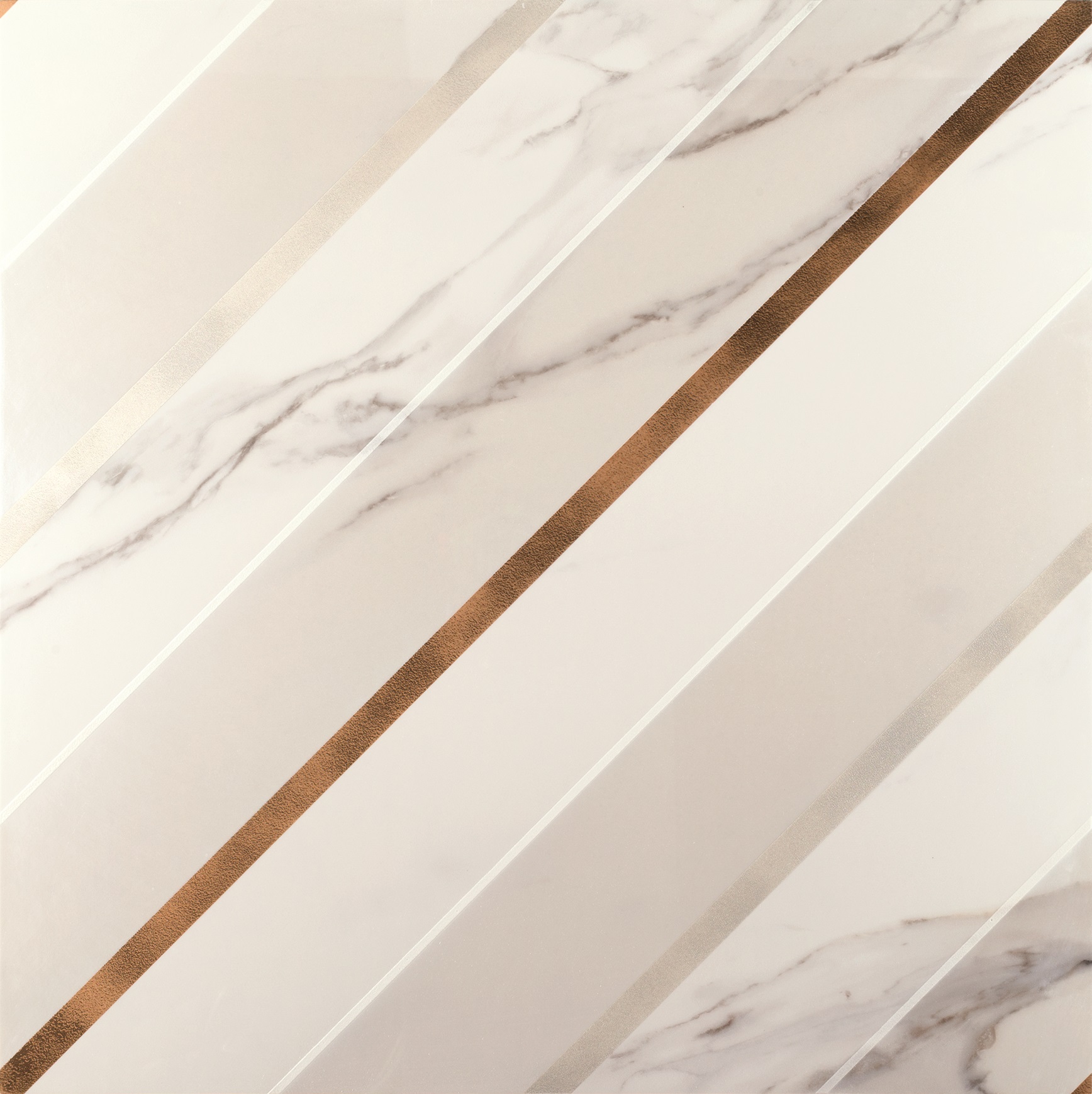 Bella Lux
If you're looking to refresh your home, please do not hesitate and get in touch with the team on 0161 485 1373 or pop into our Cheadle showroom!