What is the best flooring option for your kitchen?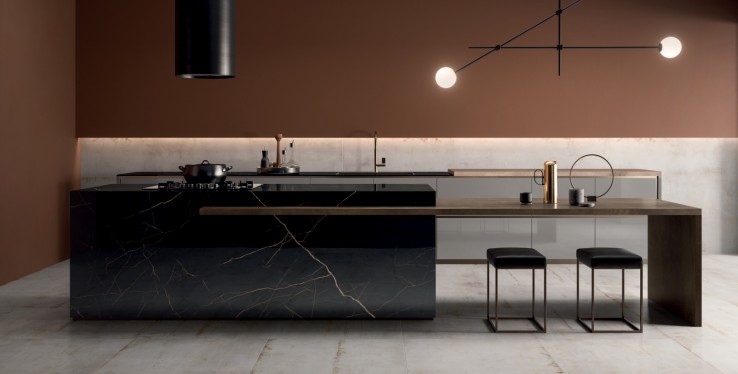 We are often asked what the best stone floors for kitchens and busy family homes are. It is important for customers to find out a little bit more about the characteristics of different flooring options and how they will work best for their project.
At Real Stone & Tile, we are experts in sourcing the best quality natural stone and porcelain, with our range offering both beauty and practicality. We've put together a simple overview of each material and why they could be the best choice for stone flooring in your kitchen.
Stone Effect Porcelain Tiles
Stone effect tiles are brilliant for those who want a maintenance free kitchen floor but still love the look of a natural stone. Our stone effect porcelain come in numerous styles that range from sleek and contemporary with straight cut edges, to more rustic designs with worn edges. If you are thinking of taking it one step further then our porcelain tiles are not limited to kitchen flooring. Many of our ranges are also suitable for exterior use so you can flow your kitchen floor straight outside onto the patio to create an infinity feel.
Flaviker Blue Savoy 120X120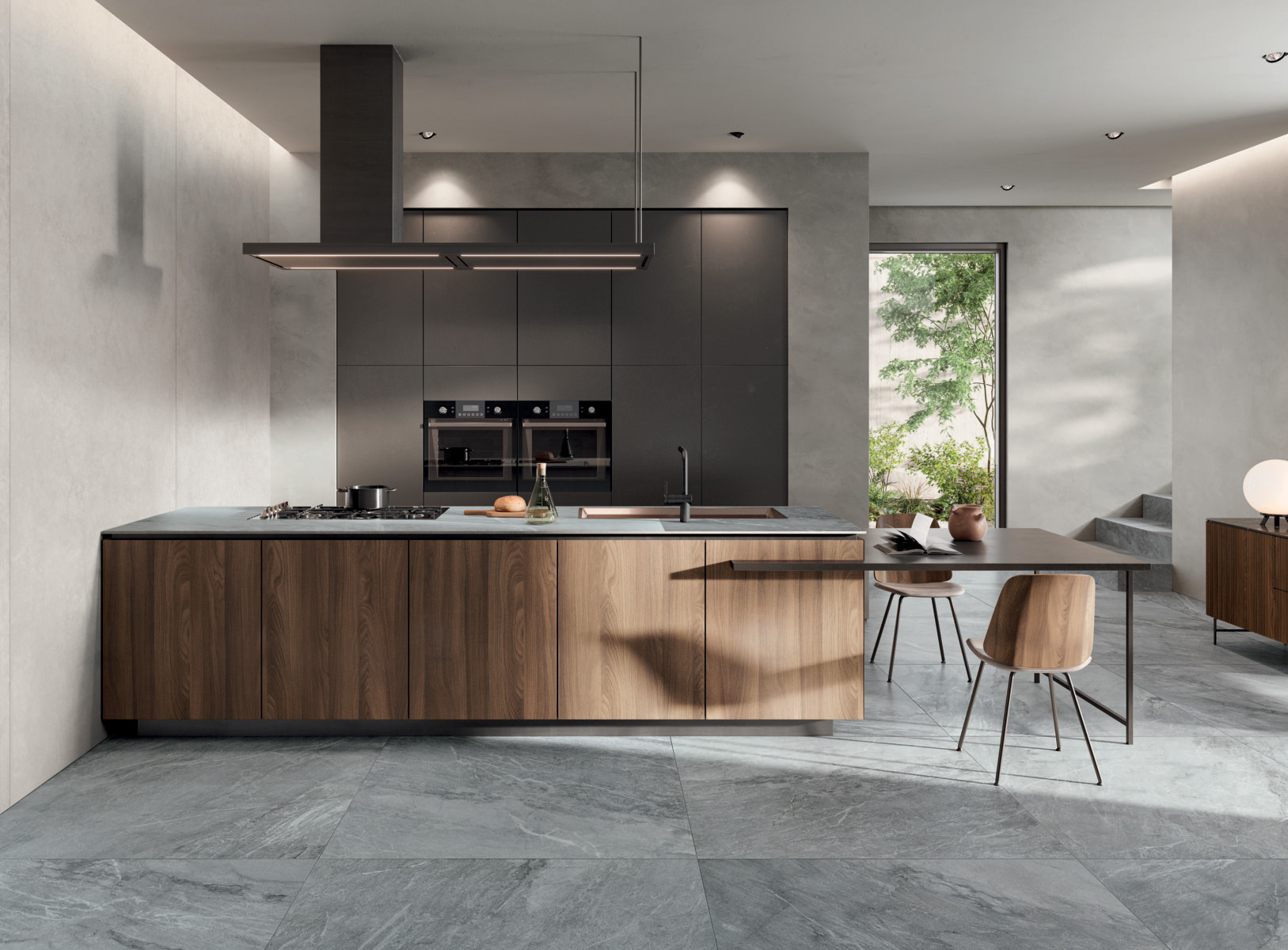 Forward Sand rett. 30x60 + Forward Sand Brick 30x60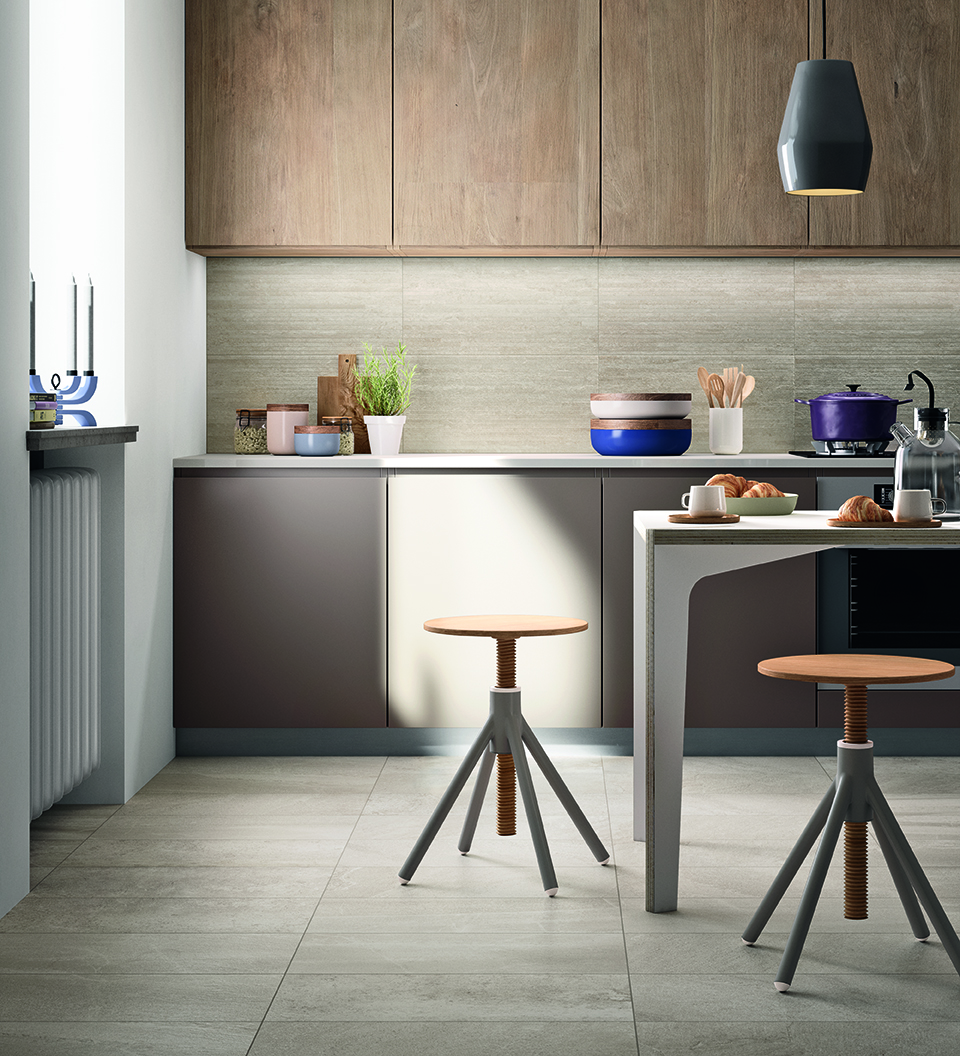 Wood Effect Porcelain Tiles
Wood effect porcelain tiles are a great alternative for those who love the look of wood but are put off by the upkeep of real wood. They are a popular choice amongst homeowners, especially in large open plan kitchens and unlike real wood, porcelain wood effect floor tiles work well with underfloor heating systems and are scratch resistant – a real win for kitchen floors!
Flaviker Cozy Honey 26x200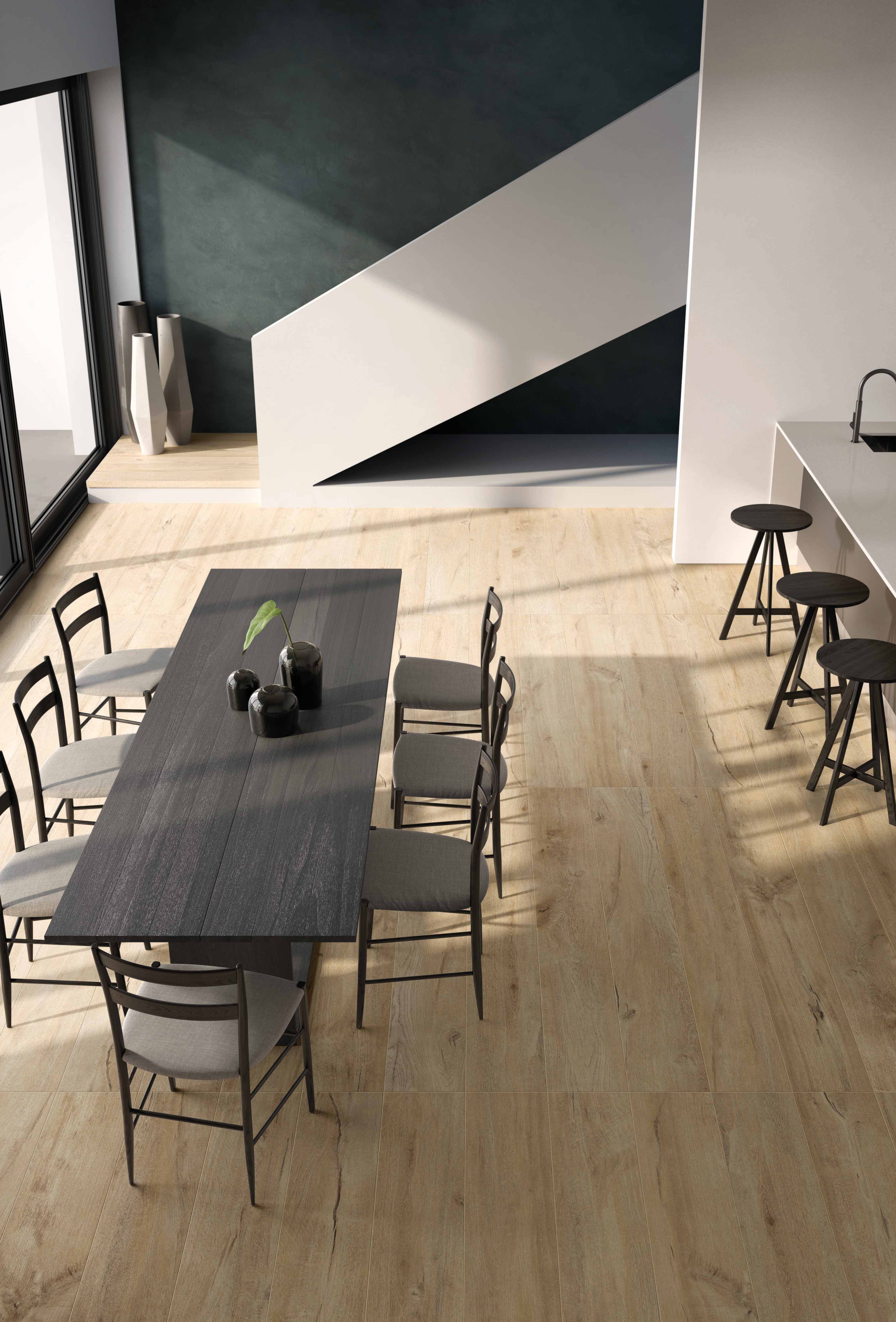 Industrial tiles
Industrial tiles reproduce the process of ageing and wear and you can customise your kitchen with design surfaces reminiscent of industrial concrete. Encapsulate textures and patterns of concrete, cement, plaster, brick and wood effect, in style.
The key to the industrial trend is combining contrasting design features with natural tones and textures against more rustic and edgy fittings, to allow for a modern, minimalistic to be achieved.
Flaviker Rebel Range -White 120x270,80x80-Bronze 160x320 + Supreme Noir Laurent 120x240 lux_2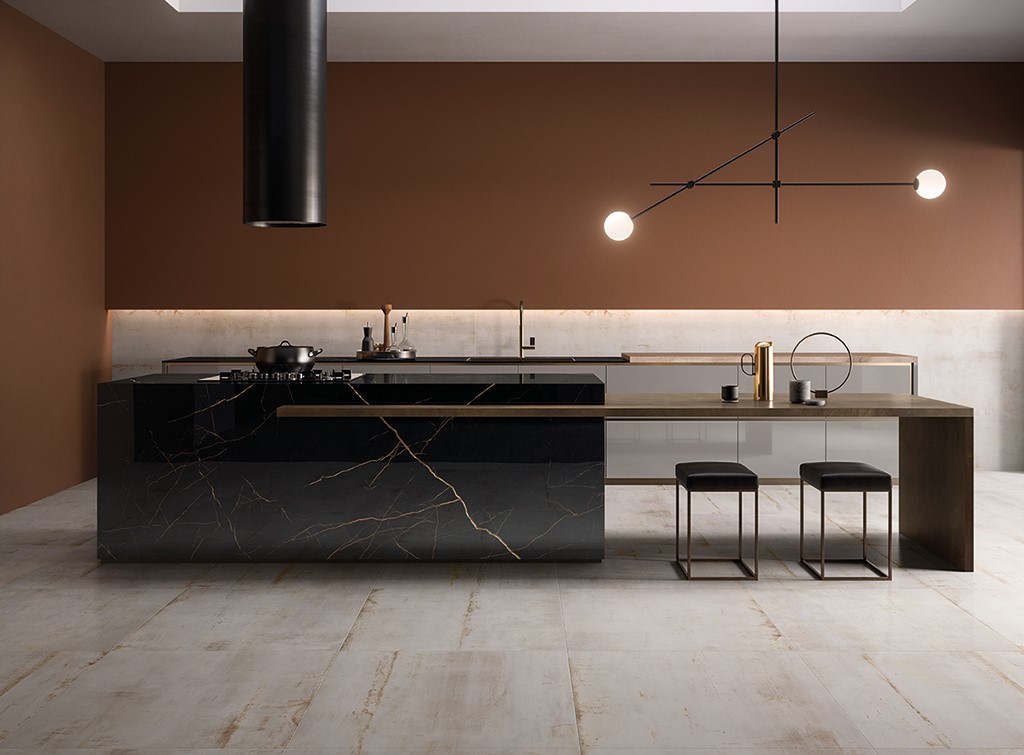 Flaviker BackStage Freestyle Light 60x120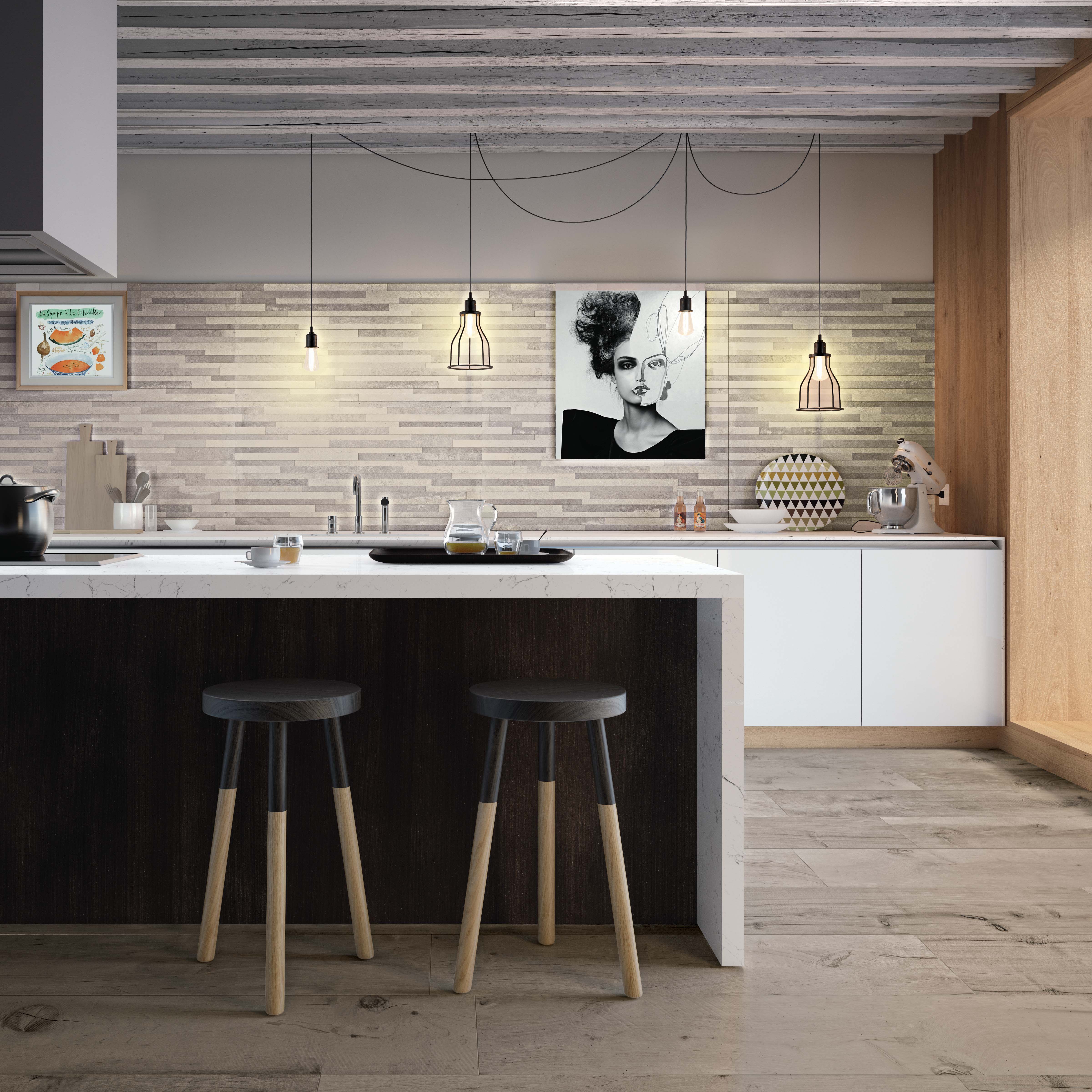 For more information on how you can achieve your dream kitchen flooring, visit our Cheadle showroom or give us a call on 0161 485 1373.