What Makes Wood-Effect Tiles So Special?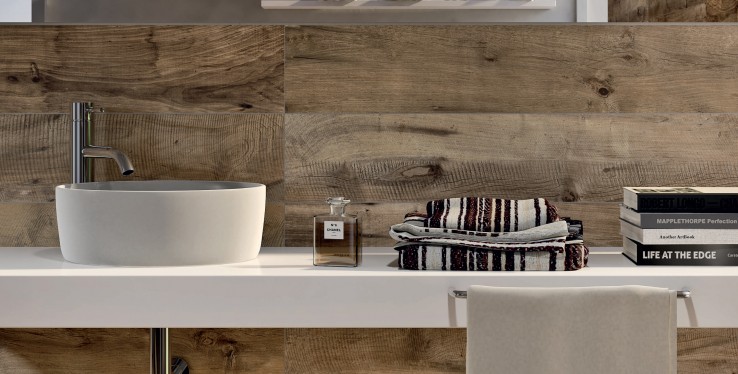 Wood-effect tiles are becoming the hottest trend in the industry, allowing homeowners to incorporate wood into their home without having the limitations which come with the real thing.
Instead of wood, they are made of porcelain and are produced by dry pressing high-quality spray-dried clays of various colours.
So why is there a sudden increase in popularity?
These tiles are more hard-wearing and give off the same modern and natural finish that wooden flooring has but at a surprisingly affordable cost.
Our Flaviker range is an exquisite tile collection, boasting aesthetic excellence and technological innovation to deliver a high performance, modern and state-of-the-art product. It combines the rusticity in the old and the glamour in the new.
If you fall in love with the aesthetic of the tile and want it in every room of the house, it's possible! Wood-effect tiles can be used in lots of different areas because they have been made to repel moisture and won't swell or shrink depending on the climate they are in. So, unlike wood, are perfect for bathrooms and look great both as a feature wall or on your bathroom floor for that perfect boutique hotel feel.
So, whether you want it on the interior walls, in the shower or on living room floors, the only limit is your imagination!
If you do decide to have wood-effect tiles in more than one room, you'll be pleased to know that they are low maintenance as dirt and grime can be wiped away easily because liquids and debris won't sink into them. This means that they won't need replacing often, which saves you money in the long run!
Plus, you don't have to feel guilty about the effects on the environment from using real wood, as no trees need to be cut down for these wood-effect tiles.
We have a range of shades and sizes of wood-effect tiles that you can choose from. We have picked out some of our favourites from our Flaviker range to share with you.
Dakota Wood-Effect Tile
The Dakota collection offers a new interpretation of wood-effect porcelain enhanced by the signs of wear and passing time. Its colour palette and sizes accurately resemble a gorgeous wood look, while maintaining that unique charm and excellence that high-quality tile is able to provide.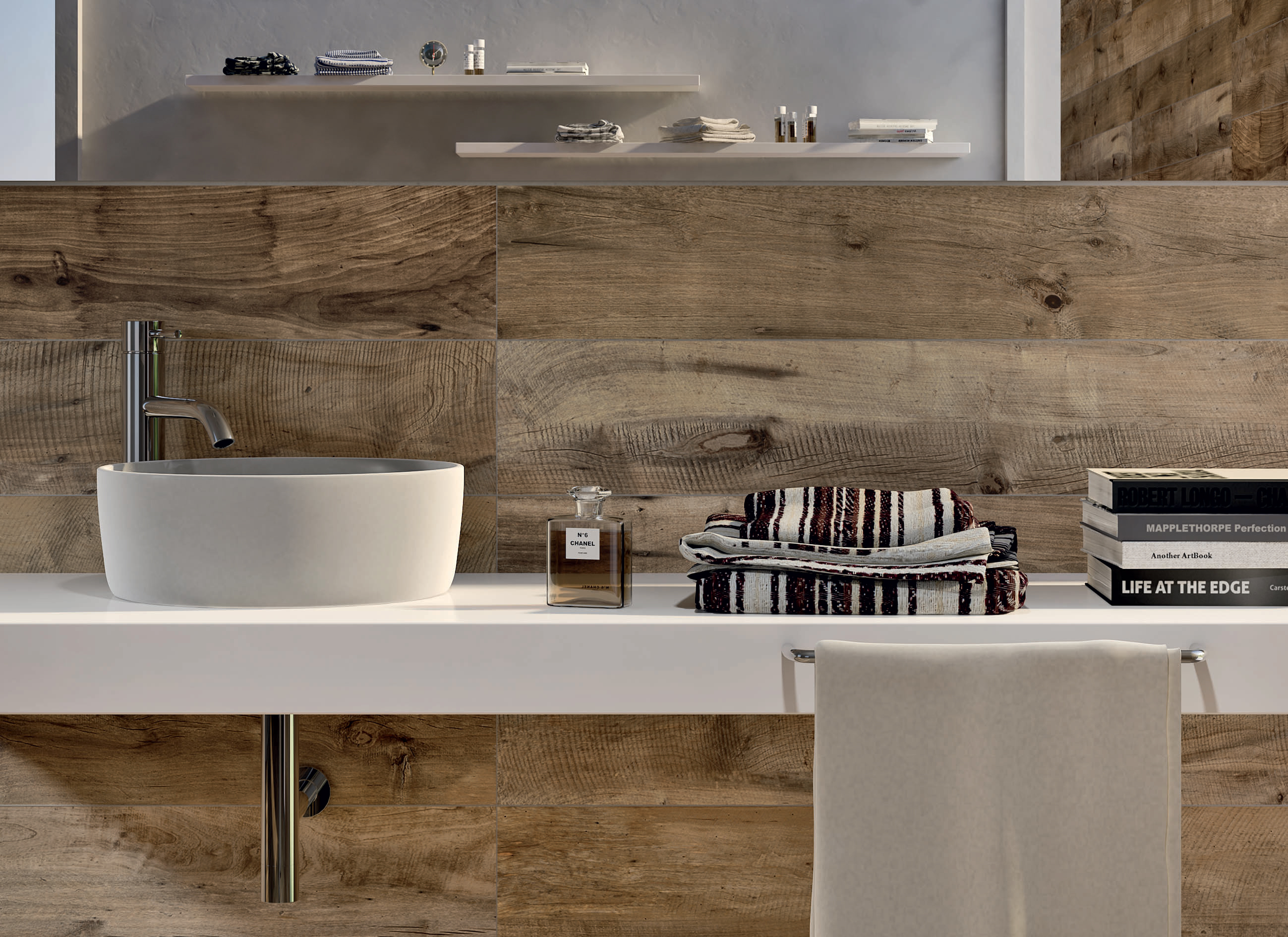 Place_2BAspen Wood-Effect Tile
This Place_2BAspen collection is inspired by wooden boards cut from old tree trunks with an elegant grain. It combines design and innovation and is aimed at lovers of luxury and sophistication.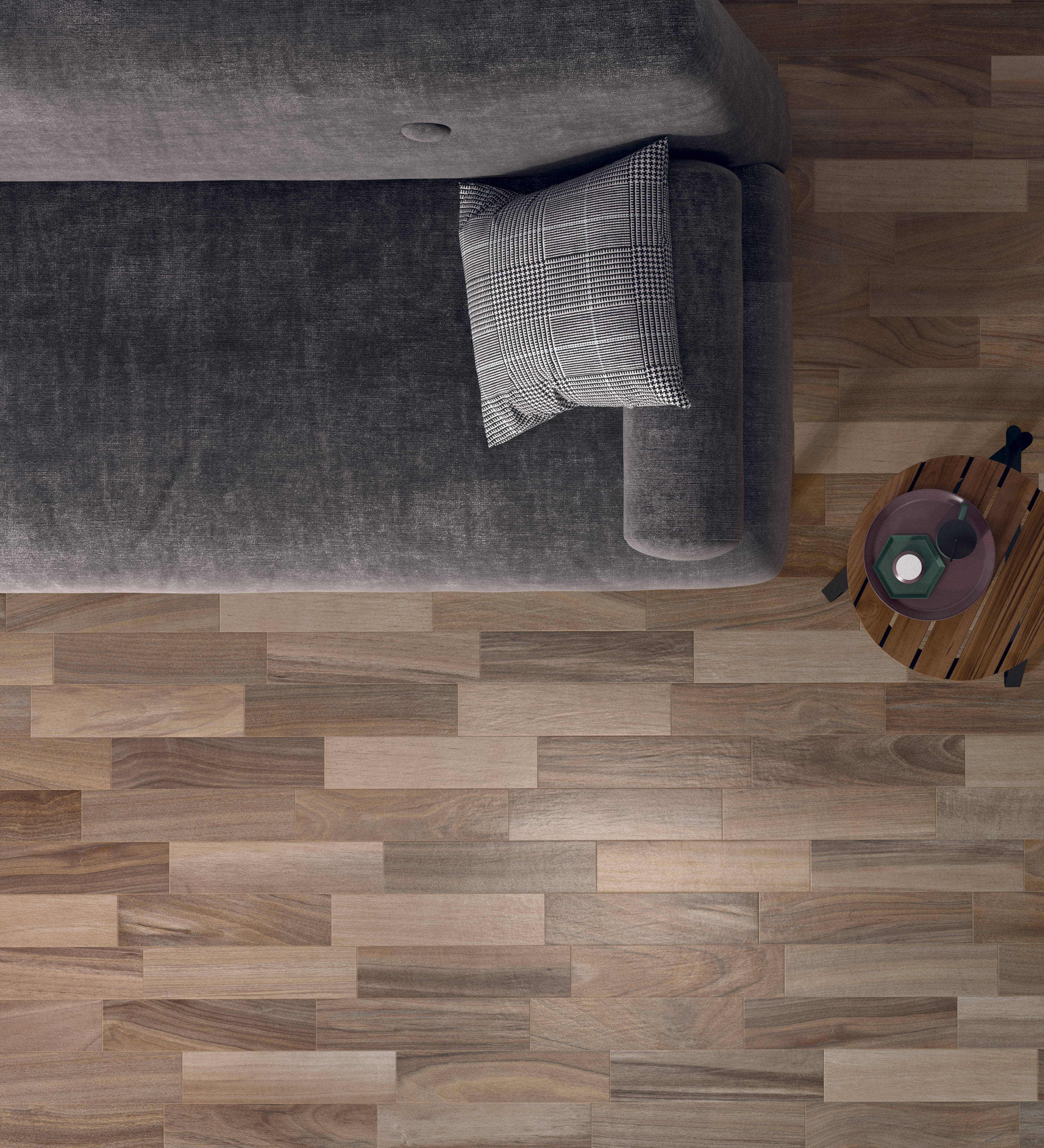 Supreme Exotic Brown Wood-Effect Tile
The Supreme collection is complemented by a wide range of sizes, finishes, coordinated wall tiles and decorative elements that make it ideal for designing both residential and public spaces. This Exotic Brown tile is a free interpretation of the Indian marble commonly known as Frappuccino.