When it comes to marble, should you choose the real deal or a great imitation?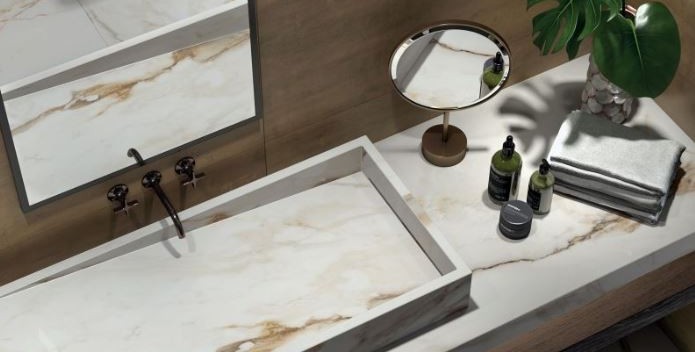 Marble is a timeless and beautiful material which looks stunning when used for tiles and worktops throughout the home, but should you go for the real thing or a great imitation?
If money is no object, the authentic veins of real marble are hard to replicate but you can expect to pay a premium for this natural material. Marble also requires some maintenance to keep it pristine, though many do prefer the gradually aged surface with etches and stains that blend into the grey veins over time. It is also advised to apply a sealant on your marble when first installed to prevent it from staining.
We stock real marble tiles from Ca'Pietra and The Silver Lion trading company, both of which are available in a range of shapes and formats.
The Hampton white marble range from The Silver Lion trading company is a perfect option for any interior, no matter what the style or theme.
The hexagon and herringbone mosaics are a popular choice for a feature wall or as a splash back. The larger format tiles such as the 61×30.5cm are still considered a classic and look amazing on a kitchen or bathroom floor. As with any natural stone, colour variation is likely.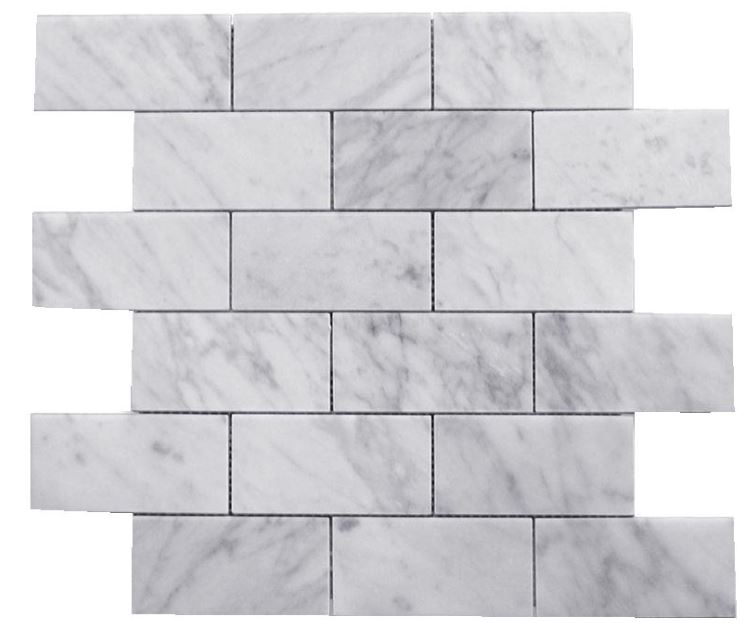 If you're looking for an alternative to real marble, Italian brand Flaviker stocks a wide range of porcelain tiles which recreate the beauty and appeal of marble in a hi-tech ceramic material.
The large-format options make it easy to use in residential spaces and large-scale public and commercial projects. This option is easier to maintain and unlike real marble it won't discolour with age.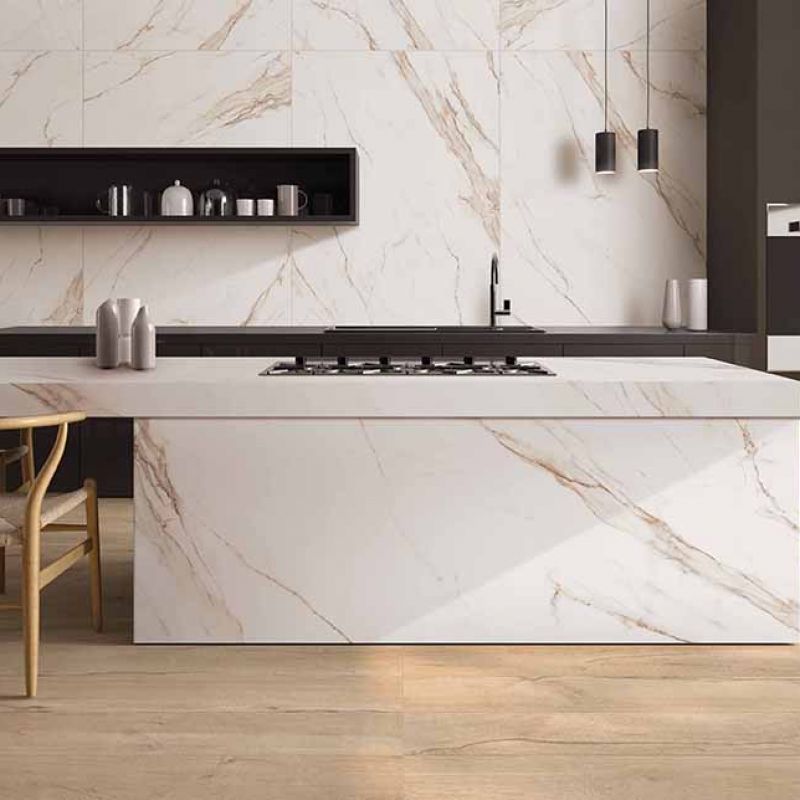 In summary, there's just something about the unique character of marble that is captivating and cannot be completely imitated, but if you're looking for a stylish, functional and easy to look after alternative, a porcelain tile with a polished finish might just be what you're looking for.